Alex Guarnaschelli Weighed In On This Chopped Fan Theory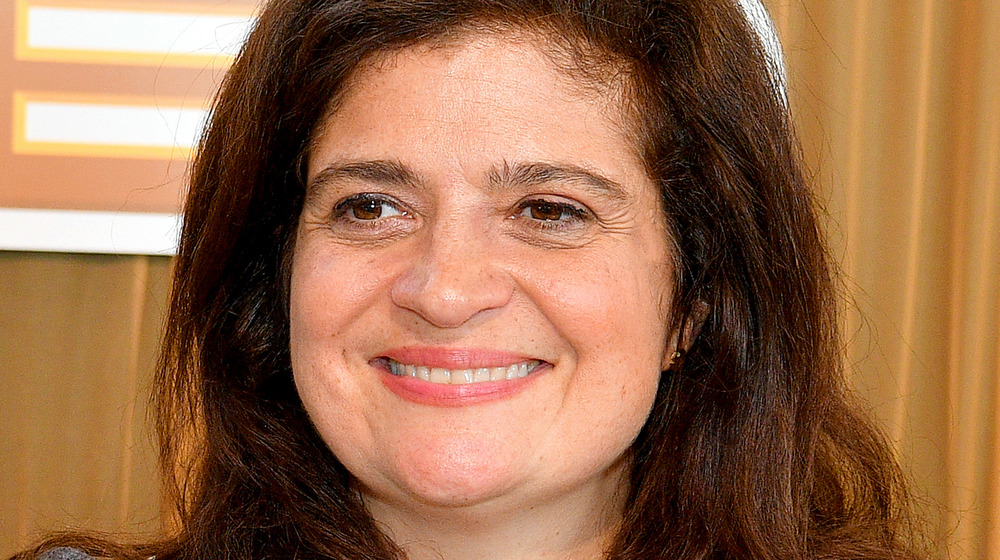 Dia Dipasupil/Getty Images
Chopped fans have eagle eyes while watching the popular Food Network show. Since Alex Guarnaschelli has been a judge in the Chopped kitchen and is familiar with those mystery basket ingredients, she understands the reality of mastering the food challenge. 
A Twitter user questioned the influence of the ice cream machine on a chef's success: "If the kids on Kids Baking Championship can make ice cream without an ice cream maker why can't the adults on Chopped??" Guarnaschelli chose to weigh in. She responded, "Ohhh boy. Here we go..." Then another Chopped fan added, "The ice cream never comes out frozen on Chopped. The only reason so many people try it is because it is scored higher because of the risk" (via Twitter). Guarnaschelli simply replied "untrue" in a response that was meant to squash that food debate. Although that single word response was emphatic, it revives the difficulties of using the ice cream machine on Chopped.
During a previous Food & Wine Classic in Aspen, Food and Wine shared Marcus Samuelsson's comments during his cooking demo. Samuelsson confirmed that there is only one ice cream maker in the Chopped kitchen. Although the Food Network could probably afford numerous ice cream machines, the reality is that having one machine adds to the cooking drama. As Samuelsson put it, the one ice cream machine creates "that level of semi-chaos." In some ways, that single ice cream machine can play into the outcome of being "chopped." 
Is the ice cream machine the ultimate Food Network secret ingredient?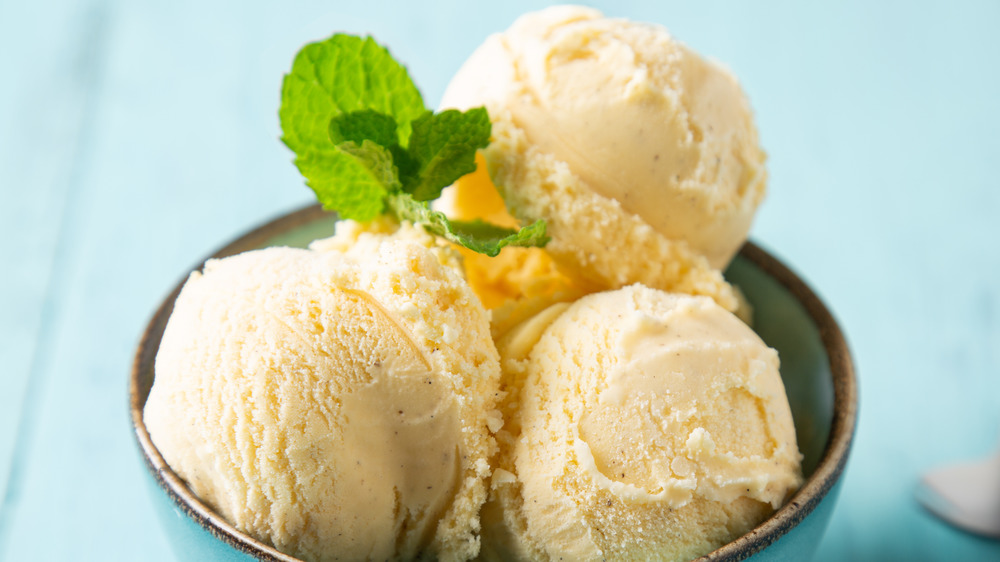 Shutterstock
As seen in a Food Network YouTube clip, Chopped has had some epic ice cream machine fails. From over churned ice creams to spilled ice cream, that single ice cream maker usually causes drama. Although Marcus Samuelsson mentioned that an additional ice cream maker could be possible, the race to be the one to use the kitchen gadget becomes a competition within the competition, per Food and Wine. A well-executed ice cream in the heat of the cooking battle is like that umami flavor that makes a dish shine.
Looking back at other Food Network cooking competitions, the ice cream machine often brought the drama. Anyone who remembers the infamous sea urchin ice cream in Iron Chef America can attest that the frozen dessert does have a risk/reward ratio. As Jet Tila commented previously in a Forbes interview, the flavor experimentation that the ice cream machine provides often makes chefs want to take that challenge. Even if the judges would never purposefully eat some of these ice cream flavors, the chefs who are willing to step up to the kitchen gadget can reap the sweet rewards.
Although the old saying "we all scream for ice cream" might still ring in people's ears, the phrase has a different meaning for chefs on Chopped. The screaming might be from frustration because they were foiled by the ice cream machine, again.