Giada De Laurentiis Says This Is One Of Her Worst Problems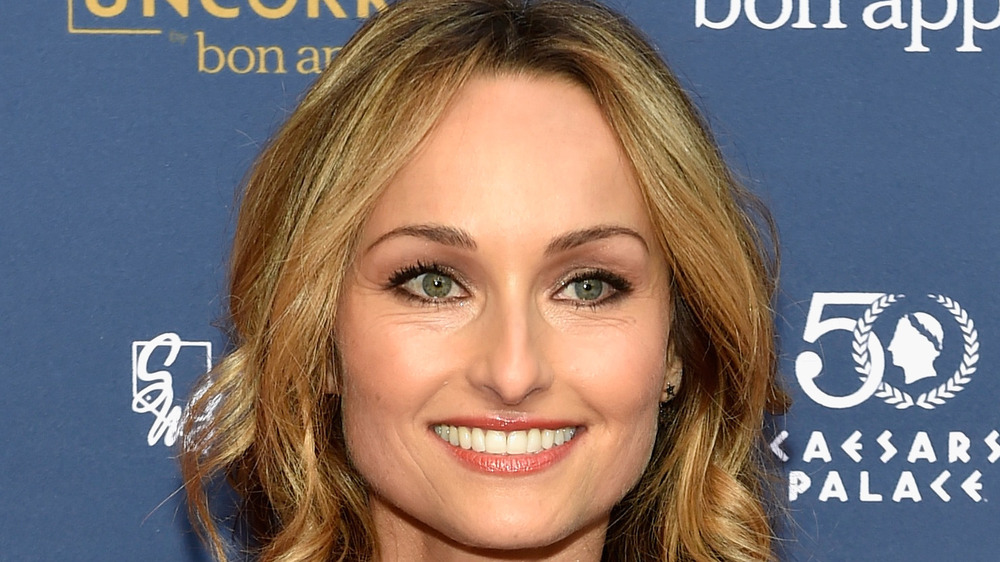 David Becker/Getty Images
Giada De Laurentiis is a celebrity chef who seemingly has it all. Born into a Hollywood family, the Food Network star has built a brand all her own starring in her show Giada at Home, penning countless cookbooks, and taking on projects like her limited series Bobby and Giada in Italy. But life in the cooking world has never been a cake walk. De Laurentiis also understands the chaos and the often immense pressure that comes with the life of a chef, especially one as famous as she is. Sometimes we forget that individuals in the public eye are just like us. They have their own struggles and challenges and De Laurentiis is no different. 
Per Delaware Online, De Laurentiis detailed the emotional and mental challenges of competing on Iron Chef. When she appeared on The Meredith Vieira Show, De Laurentiis was all too honest about the pressures of opening her own restaurant. And the mother of one did all of this while juggling the demands of the Food Network show and family life. It's pretty amazing if you ask us. Still, De Laurentiis revealed in her Giadzy blog that the stress that comes with all of the hard work is one of her worst problems.
Giada uses everyday techniques to relieve stress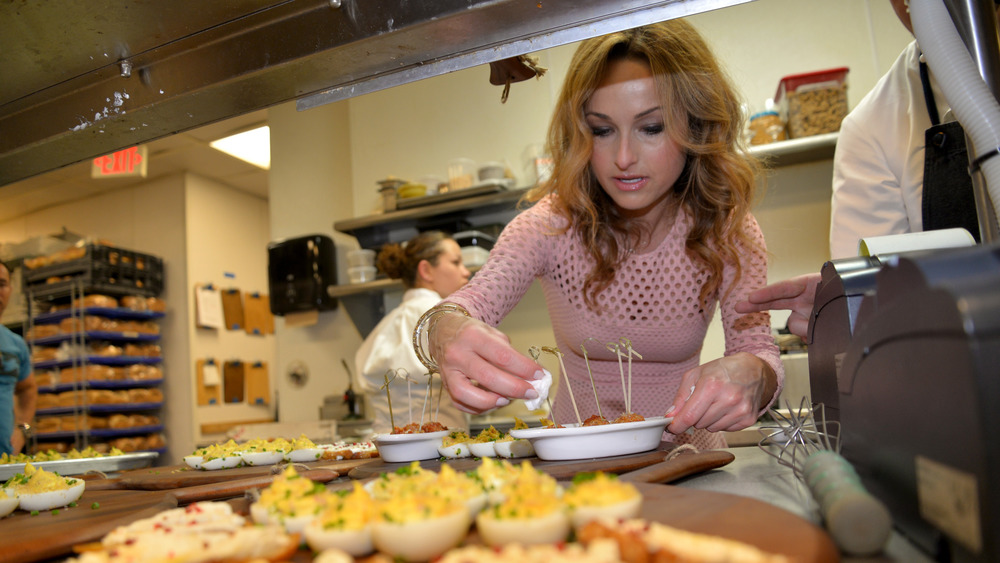 Manny Hernandez/Getty Images
Giada De Laurentiis has previously shared that the emotional and physical toll of stress has long plagued her. In fact, De Laurentiis shared in an interview with Eater, that she felt a great deal of stress when she was attending the famed Cordon Bleu culinary school in Paris, so much so, she dropped 10 pounds. She said of the experience, "The stress. I couldn't eat, sleep, I was so ... I didn't speak French, the classes were in French ... I don't know what I was thinking. The whole time. What was I thinking in this life because I am not that person." 
De Laurentiis has come along way since those days as a student. She is older and wiser and recently shared on her Giadzy blog how she copes when she is feeling the pressures of life and work. De Laurentiis wrote of experiencing overwhelming anxiety, "I feel it all in my stomach to the point that I don't even want to eat on the off-chance that I'll get sick." When De Laurentiis feels this way, she takes pleasure in the simple things — taking her dog Bruno for a walk; cooking for her family sans cameras; spending time with her daughter; enjoying a nice long bath; or even working out. We love how accessible her stress relievers are. De Laurentiis really is just like us.