Buddy Valastro Has Good News For Canadian Cake Boss Fans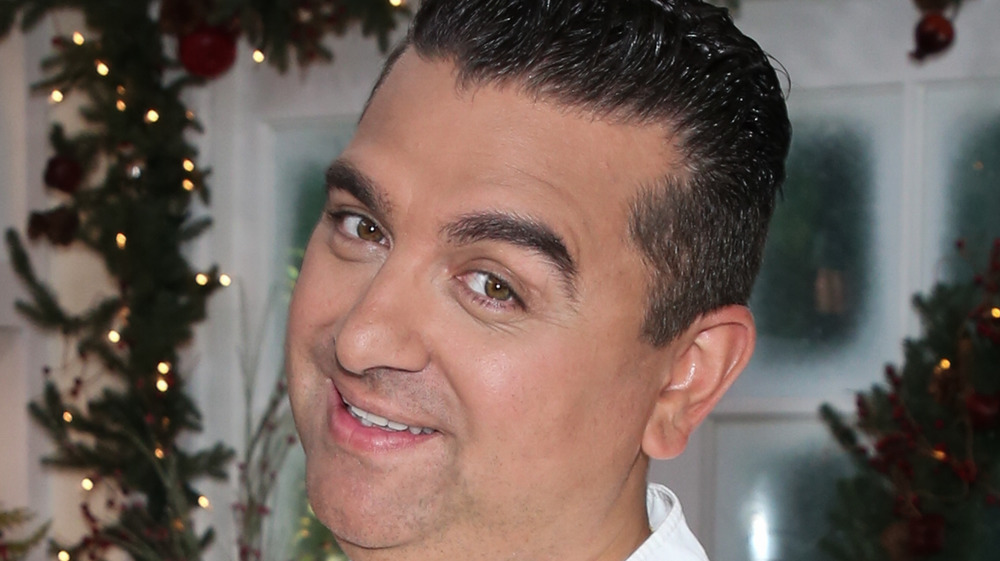 Paul Archuleta/Getty Images
"Cake Boss" Buddy Valastro may still be recovering from a freak hand injury that had him worried about his future as a baker (via Deadline). But his business interests aren't slowing down. Valastro's Carlo's Bakery empire is expanding its international reach.
The Cake Boss already has locations in Brazil and Carlo's Bakery vending machines in Ottawa, Canada, and the greater Toronto area. The dessert ATMs dispense whole cakes and slices (via Toronto Restaurants), although, as some reviews suggest, they're not always at their freshest. Canadians can also have authentic Carlo's Bakery cakes delivered, but the shop's Canadian website says those cakes are baked in Hoboken, New Jersey. Now, Carlo's Bakery is announcing that Canada is getting a full-on bakery of its own, in Mississauga, just outside Toronto (via Style Democracy).
Delivery to Canada just started in June, and apparently the venture has been successful enough for Carlo's Bakery to open a storefront north of the border. Valastro had this to say in a press release, according to Style Democracy: "With the ongoing success of our nationwide shipping in Canada at carlosbakery.ca, we are so excited to bring our world-famous desserts to Canada with a retail bakeshop and becoming part of the community."
A new Carlo's Bakery in Canada will offer all Buddy Valastro's specialties this spring
A Carlo's Bakery is taking over a 3,200-square-foot space in the Port Credit neighborhood of Mississauga, a picturesque place on the north shore of Lake Ontario. Style Democracy says the new bakery, opening sometime this spring, will offer all the Carlo's favorites, from cakes and cannoli to lobster tails and brick-oven pizzas.
Carlo's Bakery has been an institution in Hoboken since 1910. The bakery didn't open a second location until 101 years later, in Times Square, to meet the skyrocketing demand for the shop's offerings after the success of Valastro's reality TV show Cake Boss (via New York Daily News). Today, Carlo's Bakery boasts 12 locations across the U.S., from Santa Monica, California to Connecticut, according to the website.
Three miniature versions of Carlo's Bakery, in vending machine form, appeared in Toronto in late 2019, according to Toronto Restaurants. Carlo's Canadian website now lists 15 of the so-called ATMs, suggesting these have been successful, too. Each machine is restocked daily on weekdays, and fits eight whole cakes and 160 slices.