Here's How Much Cake Boss' Buddy Valastro Is Worth Today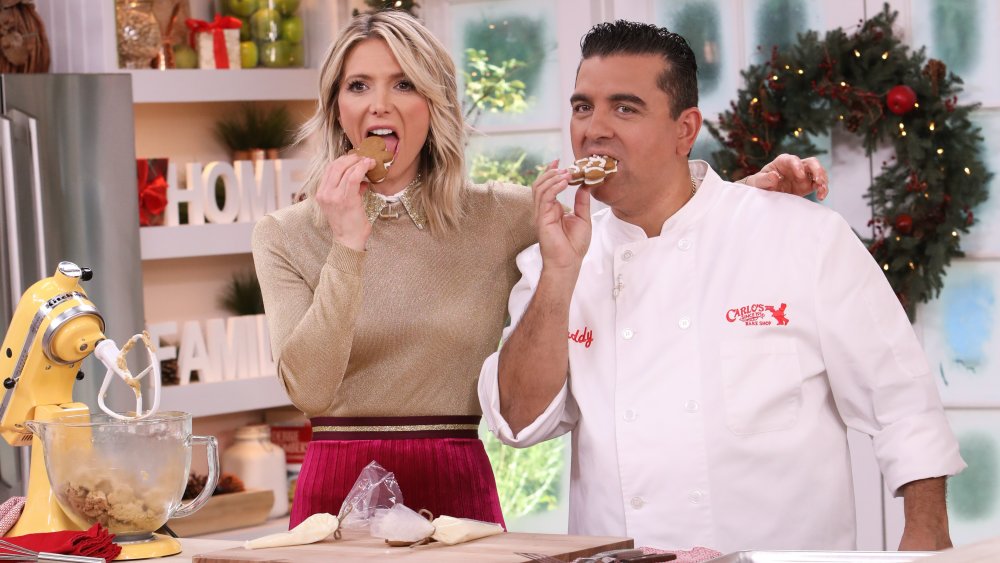 Paul Archuleta/Getty Images
Buddy Valastro has built an empire out of sheet cake, Rice Krispies Treats, and fondant. The host of the hit reality show Cake Boss started humbly enough. According to a Valastro biography on his bakery's website, he got his start helping out at his father's bakery at age 11. Today, Valastro owns bakeries and restaurants all over the Western Hemisphere, stars in numerous TV shows, and runs his own production company. Not surprisingly, Buddy Valastro is a millionaire.
Celebrity Net Worth and other sources peg Valastro's wealth at $10 million. We didn't contact Valastro's accountant to confirm, so we won't argue. Celebrity Net Worth says it uses a "proprietary algorithm" to get to its final numbers, and it even fact-checks. So we go with their totals here.
Valastro's money puts him near the bottom of the wealthiest celebrity chef list. Valastro looks up to Gordon Ramsay ($220 million), Rachael Ray ($100 million), Ree Drummond ($50 million), and Guy Fieri ($25 million). Then again, Valastro is not a full-fledged chef. You might say he offers a more limited skillset as a baker — even if he has created some of the largest and most imaginative cakes known to television audiences (via TheRecipe). Valastro can console himself with the knowledge that he not only defeated his rival Duff Goldman in season 2 of Buddy vs Duff (via Food Network Gossip), he is also richer than Goldman, whose net worth is $5 million.
Buddy Valastro is a TV host, a producer, an author, and a restaurateur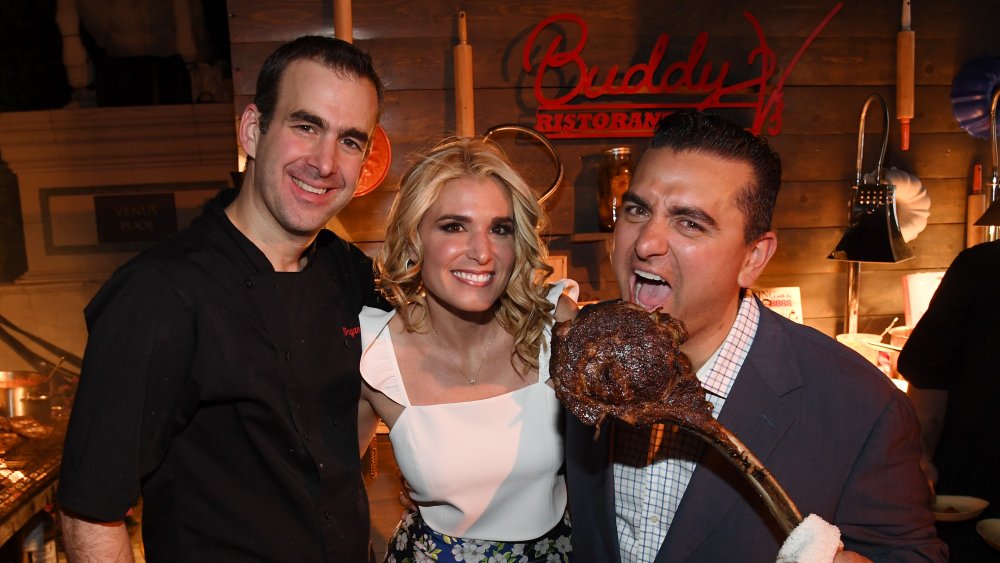 Ethan Miller/Getty Images
Where does Buddy Valastro's income come from? The Valastro empire started with the first Carlo's Bakery location in Hoboken, New Jersey. Buddy Sr., Valastro's father, purchased the bakery from Carlo Guastaffero in 1963. Since then, Buddy Jr. has made Carlo's an international success. Now, 16 locations operate in the United States, and one in Brazil. Valastro also has opened three Italian restaurants in the U.S., including one in Las Vegas.
The bakeries and restaurants were made possible, of course, by Valastro's successful television run. He made a name for himself with Cake Boss on TLC, which aired from 2009 to 2017 (via NJ.com). A new season appeared on Discovery Family in 2019 (via The Cinemaholic). Numerous other shows have spun off from Cake Boss' success, including Bake You RIch in 2019. Valastro added to his wealth by writing several books, including the bestseller Cake Boss: Stories and Recipes from Mia Famiglia. Still more income comes in from Valastro's TV production company, Cakehouse Media, and from his line of cake fixings and dog treats, sold under the Buddy Valastro Foods label. Clearly, Valastro has a lot of cake pans in the fire — enough to keep him and sua famiglia rolling in the dough.