This Food Moment Inspired Andrew Zimmern To Be A Chef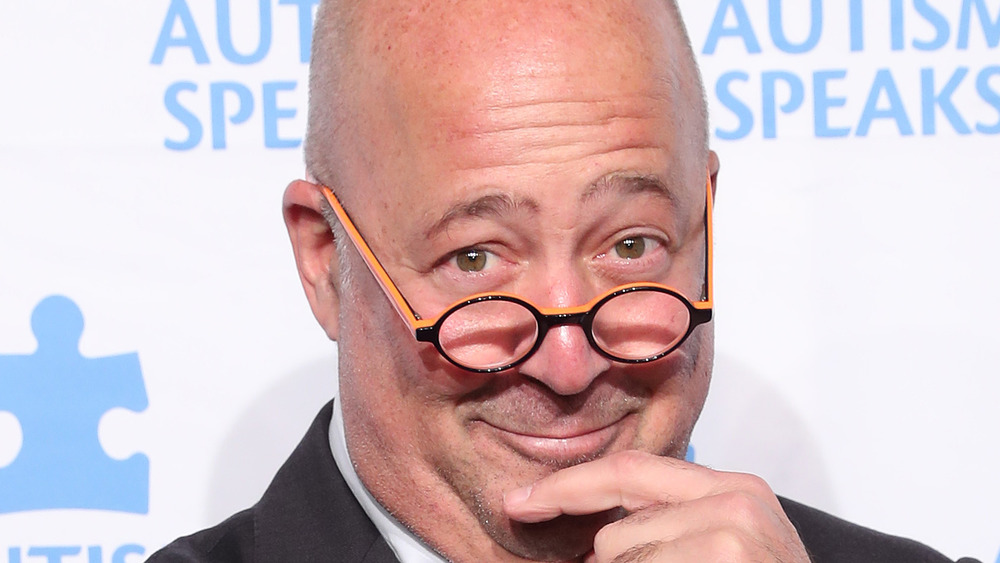 Cindy Ord/Getty Images
Andrew Zimmern, who famously hosted Travel Channel's Bizarre Foods, has eaten some weird and adventurous foods, many of which the majority of us will never have the stomach or the courage to allow near our mouths. But how did that sense of gastronomic daredevilry take root? 
We've all seen the classic Pixar movie Ratatouille, and if you haven't, you should. Rats cooking for the Parisian chic is always en vogue. But, the most classic scene in this family-friendly film is when the little rat chef, Remy, is cooking for the great food critic Ego who, after taking a bite of Remy's ratatouille, is transported back to his childhood and a dish his mother served him, making Ego feel safe, warm, and comforted. This moment may seem cliché, but when applied to those in the cooking world who are conquering one kitchen at a time, it arguably captures that rite of passage or epiphany when they are forever changed by food.
Andrew Zimmern shared with First We Feast that his own transformative moment occurred while he was traveling in France with his family. Zimmern was around 13 years old when it happened, and it wasn't just a Zen moment he experienced. Rather it was his own personal food moment that inspired him to take up the chef's apron and hat for a life that would be food-centric.
It happened in Lyon, France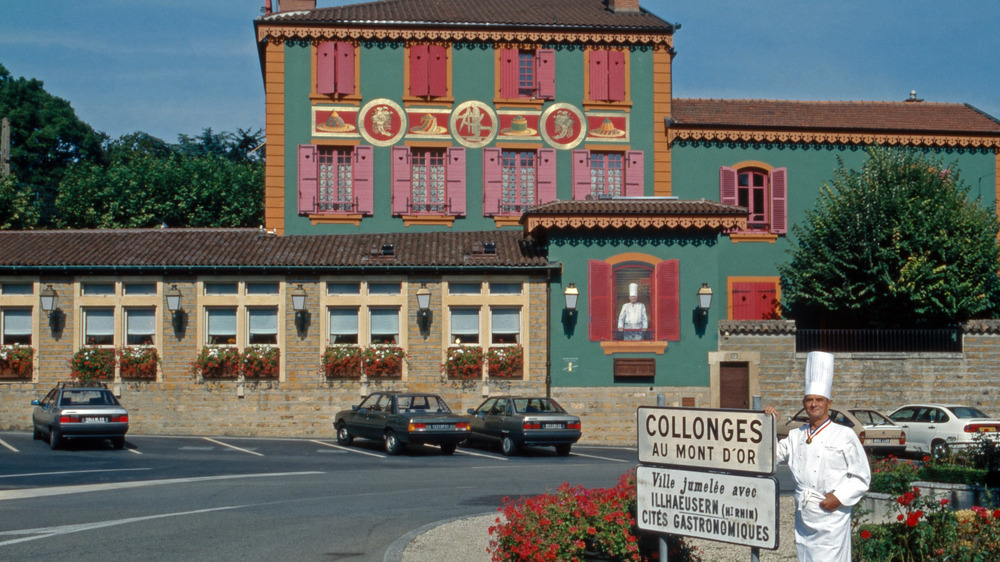 United Archives/Getty Images
Zimmern shared with First We Feast that he and his family had been skiing in the French Alps right before he had this big revelation. Well, actually there was a blizzard, so they couldn't do much skiing. But that blizzard may have actually been the catalyst for Zimmern's discovery. Once the storm let up, and to curtail cabin fever, Zimmern and his family traveled by van to Lyon where they ate at Paul Bocuse. Per the BBC, Bocuse was known as the "Pope" of French cuisine and his famed Lyon restaurant held 3 Michelin stars. 
It had to have been pretty good because Zimmern said of the food he feasted upon that day, "I will never forget the black truffle soup under a dome of puff pastry, or the tiny little thimble-sized pyramid of mousses that arrived. I was overwhelmed with the possibilities of food. That dinner, I knew for sure I was going to be in the food business for my life. I always suspected, but at that moment, I knew there was no turning back." It must have been quite the meal because fast forward to the present and Zimmern's food journey has defined his many travels in life just as his younger self knew it would.