Here's How To Beat Bobby Flay, According To Alex Guarnaschelli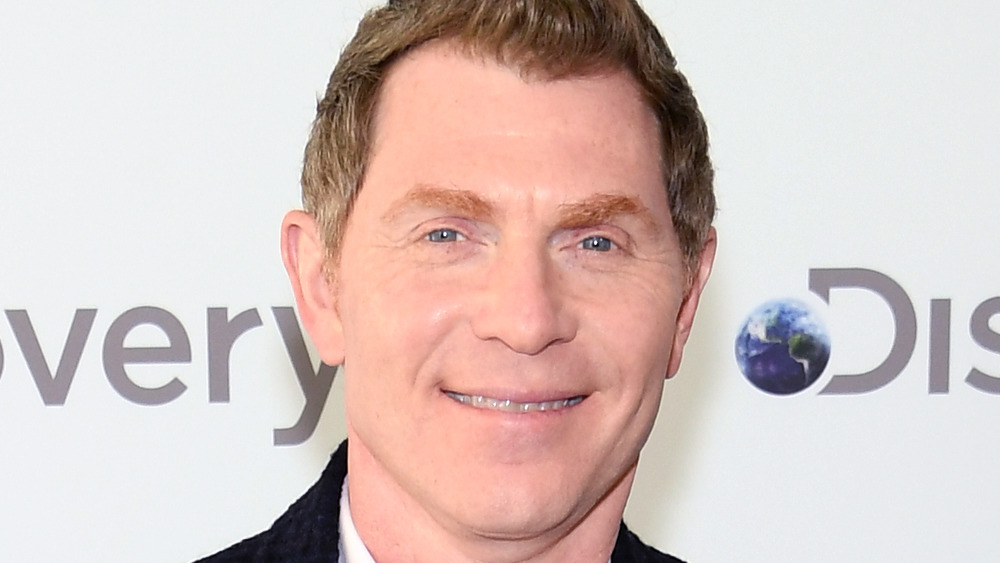 Dimitrios Kambouris/Getty Images
Beating Bobby Flay is no easy task. Arguably one of the most well-known chefs in the world, the New York-native might be the ultimate cooking competition champ. He participated in 61 matchups during his 17-year stint on Iron Chef, coming out victorious 43 times to make him the winningest of all the prestigious Iron Chefs on the show, per Insider.
There's even a television show dedicated to finding someone to beat him – appropriately entitled Beat Bobby Flay – in which two competitors first compete amongst each other to earn an opportunity to battle it out against the 56-year-old over their own signature dish in the second half of the show. But despite its name, Showbiz Cheat Sheet notes that Flay still ends up triumphant nearly 66 percent of the time.
So how does one turn out victorious over the chef that everyone loves to hate and hates to love? Flay's fellow Iron Chef Alex Guarnaschelli has the inside scoop on how to complete the seemingly impossible task.
Stay true to who you are as a chef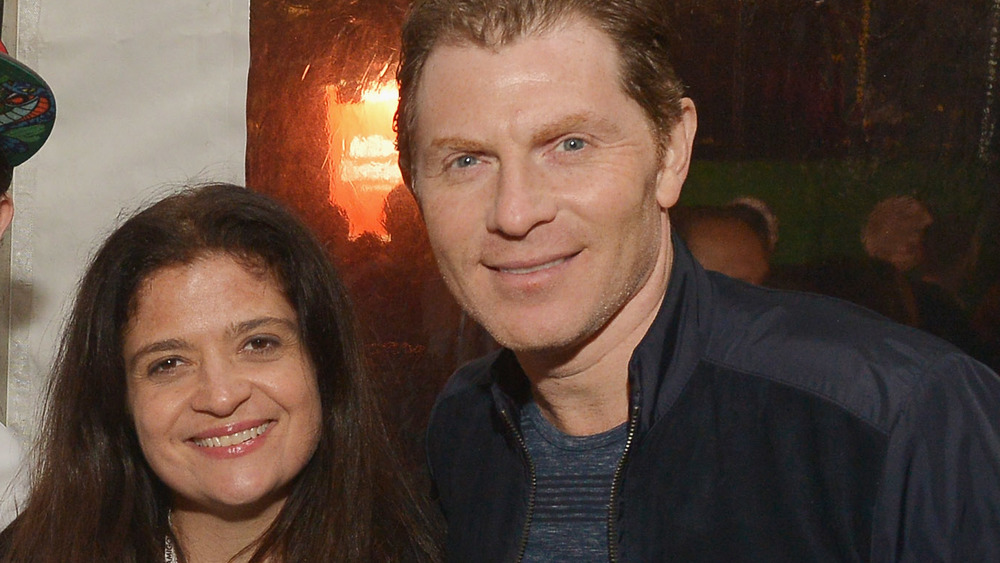 Gustavo Caballero/Getty Images
It's no secret that Bobby Flay knows his way around a kitchen but, according to Alex Guarnaschelli, those going up against the celebrity chef need to worry about themselves rather than their competitor. Guarnaschelli, who admitted to People back in 2018 that she originally wasn't Flay's biggest fan, told Food Network that when it comes to beating the former Brunch At Bobby's host, chefs need to have "a real sense of self" and "culinary identity."
The Chopped judge continued, noting that those that get the chance to go head-to-head with Flay need to have "the courage to kind of put aside the 700 ingredients in the pantry and just make something that's really true to who [they] are."
And if you're skeptical of Guarnaschelli's advice...don't be. She's a pro, not to mention one of the few chefs that has bragging rights over Flay, Food Network noted. Guarnaschelli competed on a special episode of Beat Bobby Flay to kick off season 8 back in 2016, according to IMDb, in which she first took on Chef Michael Symon in a head-to-head battle centered around spinach, and ultimately went on to compete and win over Flay with her signature dish – lobster Newburg.