Very Few Contestants Win Beat Bobby Flay, And We Think We Know Why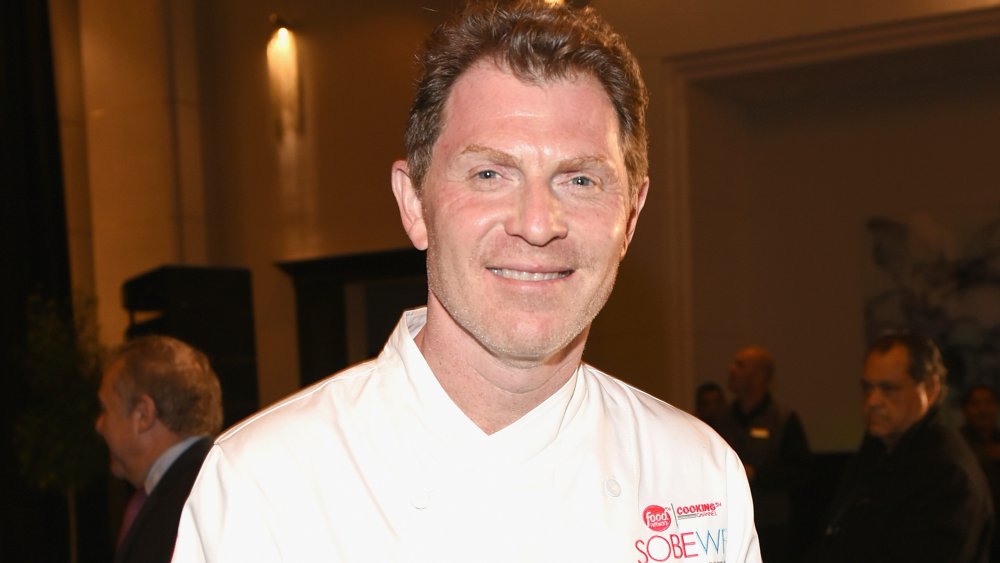 Denis Contreras/Getty Images
We've watched expert chef Bobby Flay for years on the Food Network. His charismatic personality and wit have definitely made him a fan favorite. He's also shown his incredible cooking range through shows like Iron Chef, Brunch at Bobby's, and Throwdown with Bobby Flay. But food enthusiasts can't seem to get enough of his hit series, Beat Bobby Flay. The show features two top chefs from around the country competing against Flay. The twist is that the contestant surprises Flay with a signature dish that he has to beat in each episode. Spoiler alert: Flay wins almost every time! 
However, a viewer on Reddit has a theory about why he is always able to oust the competition. "While it seems suspicious that Bobby wins so many of the competitions (leading many to think that the show is rigged), I have a feeling that Bobby's record is a product of selective casting," they wrote. The Reddit user believes producers only pick competitors that they know Flay can win against, arguing that they want to make sure Flay maintains a favorable average and ensures his credibility.
A theory on why Bobby Flay is able to win so much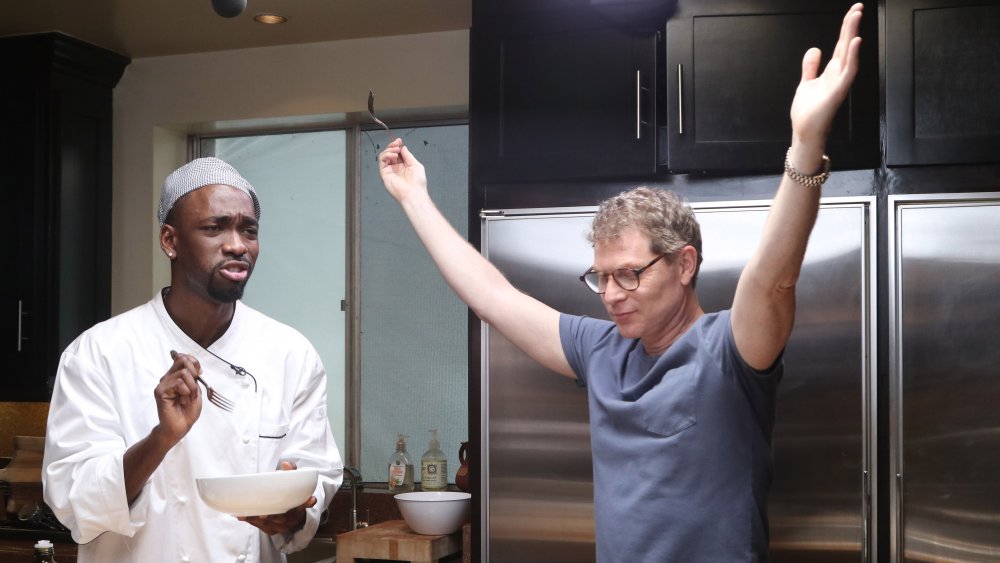 Tommaso Boddi/Getty Images
The spectator believes the show only picks competitors who are going to cook a dish in Flay's wheelhouse since production asks the participant ahead of time what their signature dish will be. The viewer argues that this is why they pick very few pastry chefs to compete because that is a known weak spot for the celebrity chef. The fan wrote, "Remember when Anne Burrell challenged Bobby to a cheesecake battle and won? Anne admitted it's not her favorite dish, but she knows that Bobby sucks at desserts. Didn't you think to yourself at the time, 'Why hasn't anyone else thought to do that?' I bet they have."
There are other parts of the series that can leave the audience feeling like the show isn't always being genuine. In a piece for TV Overmind, writer Aiden Mason explained he thinks the most dishonest part of the series is Flay acting like he's never cooked the dish his opponent picks or acts like he doesn't know what he's doing. "I think his reaction here is the fakest part of the show," Mason wrote. "The guy's an Iron Chef. There isn't much he hasn't cooked." Other than that, he explained that he believes the show isn't rigged and Flay is "just that good." Guess we'll just have to keep tuning in to know for sure.