The Truth About Paris Baguette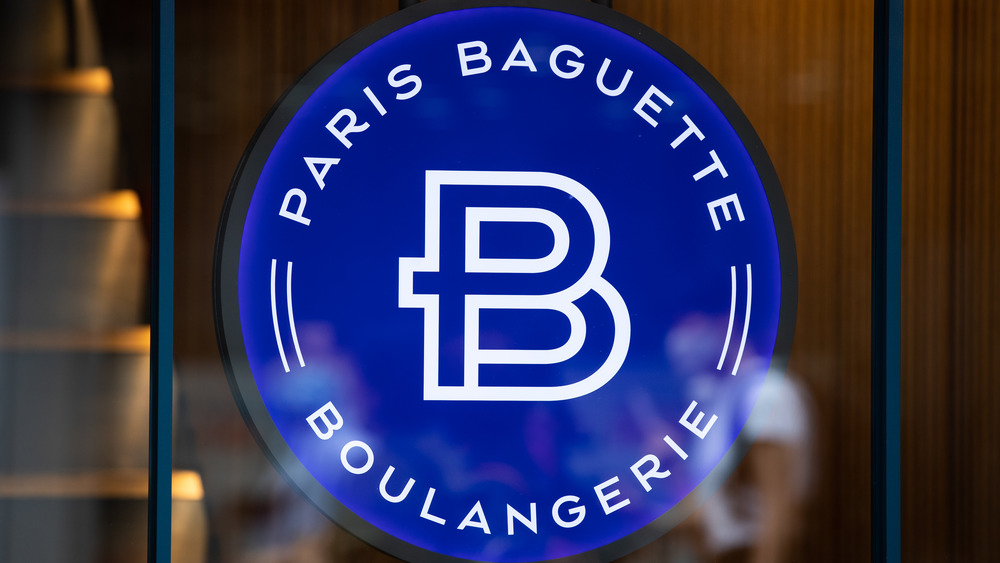 Bloomberg/Getty Images
With over 4,000 locations all over the world from Shanghai to Los Angeles and Manhattan to Chicago, there's no denying the success and popularity of Paris Baguette. According to the company website, the international French-inspired bakery specializes in authentic baked goods such as freshly baked breads — including raisin bread, milk bread, and soft cream bread — sandwiches, salads, intricate cakes, and signature coffee and tea products.
However, it's the robust, delicious pastry selection that pulls in customers and window shoppers. Every day, the boulangerie arranges a complete offering of freshly prepared croissants with add-ins like strawberries, chocolate, almonds, as well as meat and cheese combinations like ham and cheese, pastry franks (hot dog), and smoked sausage. For those who prefer traditional, plain croissants there's those, too.
So, who's behind this amazing French conglomerate? You may be surprised to find out that despite its name, Paris Baguette didn't originate in France nor was it thought up by a French baker or chef.
How did Paris Baguette get started?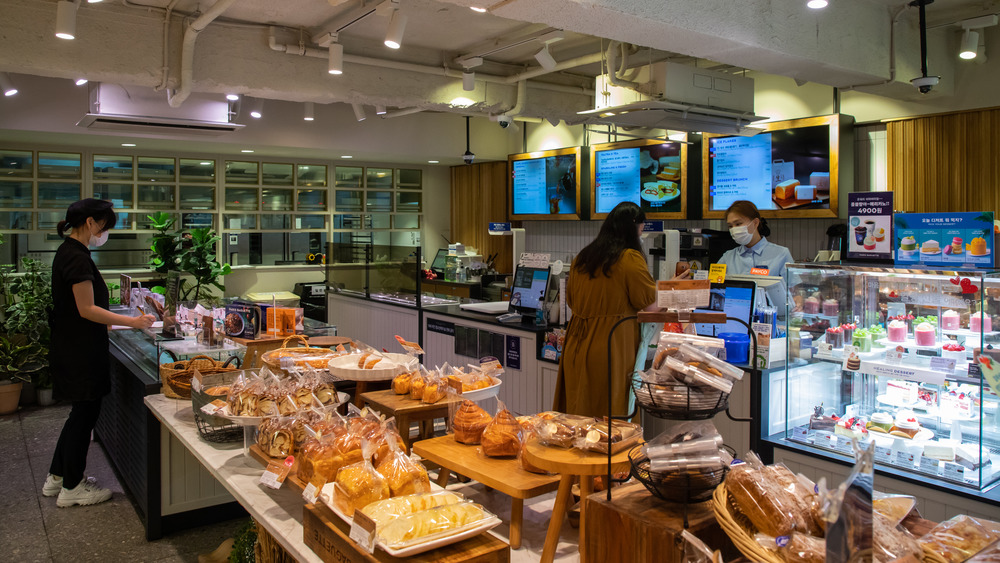 Bloomberg/Getty Images
Paris Baguette was found in 1988 in South Korea by Hur Young-in, whose father opened his own bakery in 1945. Wanting to continue the family trade, Young-in traveled to the United States so he could develop his craft at the American Institute of Baking in Kansas (via The Straits Times).
Upon his return, Young-in and his older brother began managing the family business. Two years before opening Paris Baguette, he opened Paris Croissant, a similar French-themed bakery. After studying the art of bread making and French artistry and dabbling with the business side of things with the family group and his own bakery, Young-in introduced Paris Baguette. While the name hints to French-inspired food, The Straits Times reports that Young-in also incorporated an array of dishes with Asian influence, too.
Deemed the "Bread King of Korea," Young-in and Paris Baguette were doing extremely well in South Korea, but with limited real estate available, he had to pursue other avenues for growth (via The Korea Herald). Thus, Paris Baguette Shanghai was born, which eventually led to other global locations like Los Angeles in 2005 and the Big Apple in 2013. Now, Paris Baguette can be found all over the U.S. and peppered throughout other countries.