Costco Will Deliver A Full Easter Meal To Your Door. Here's What's Inside
Easter is fast approaching, and while many people look forward to enjoying a hearty, delicious Easter dinner with family and friends, all of the prep work and cooking that goes into getting everything together isn't always very enjoyable. Luckily, that's where Costco comes in. For the second year in a row, Costco is offering its customers the opportunity to purchase a full ham dinner that will be delivered straight to their door in time for the Easter holiday, with no prep work required.
Costco shoppers who take advantage of this deal will receive a complete Schwan's Spiral Ham Dinner that serves up to eight people when they order online. Right now, the meals, which usually retail for $89.99, are on sale for just $74.99, coming out to a reasonable $10 per person for a full-service Easter dinner, per the Costco website. Each order comes with a complete Easter meal with all the fixings, including the main entree, four sides, and dessert.
The complete Schwan's Spiral Ham Dinner comes with seven holiday meal items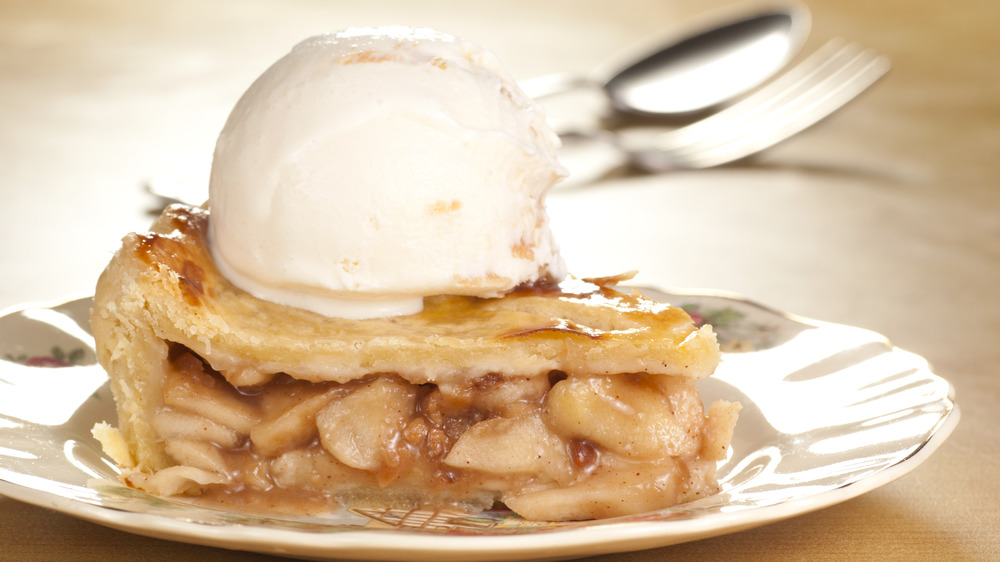 Shutterstock
In addition to an 8.5-pound cured, fully-cooked, spiral-sliced bone-in ham, customers will also receive a 2-pound bag of roasted, seasoned whole potatoes, a side of all-natural super sweet corn, and three MicroSteam bags of whole green beans. And of course, no holiday dinner would be complete without a side of flaky, homestyle biscuits. For dessert, customers will get to enjoy a delicious, buttery 10-inch Schwan's Old-Fashioned Apple Pie along with a side of creamy vanilla ice cream. All of the items will come fully prepared and require no additional mixing, dicing, peeling, or chopping. All of the items can simply be heated per the instructions, plated, and then enjoyed.
The dinner will arrive within two to three business days, although shoppers should note that the food packages will not be delivered over the weekend because of their perishable nature. As such, orders can only be placed on Mondays, Tuesdays, and Wednesdays before noon. If you miss the Wednesday deadline, you'll have to wait until the next Monday for your order to ship, per Costco. So you won't want to wait to place your order to ensure all these tasty pre-fixed items arrive on time. Your Easter dinner is already waiting for you – all you have to do is click a button.