Costco Fans Can't Get Enough Of Junior's Layered Easter Egg Cake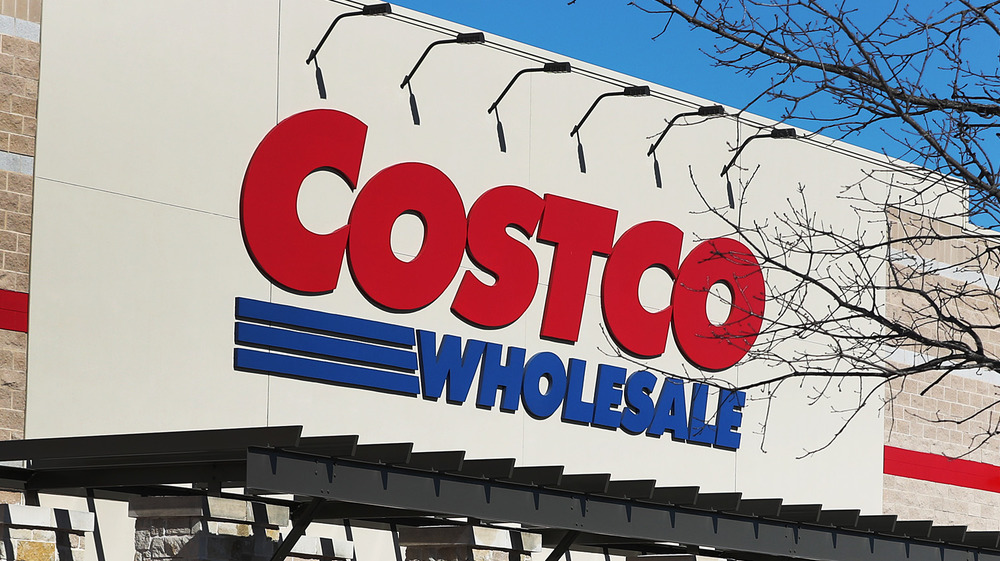 Joe Raedle/Getty Images
There's no arguing that Costco is a gold mine of great deals on great products. Exhibit A: this Kirkland Signature Rosé for $9.99 per bottle (trust us, this stuff is delicious). Exhibit B: all of these Costco food items that have cult followings. The beauty of Costco is you can be shopping for a new TV one minute, trying on eyeglasses the next, and still manage to get all of your grocery shopping done without ever leaving the store.
The wholesale retailer is also the go-to place to buy gifts, decor, and food for every holiday, and since Easter is coming up, we need to talk about Junior's layered Easter egg cake. Seriously, people can't get enough of this delectable dessert, and Reddit users are raving about it. Do you have a pen and paper or your phone's Note app open? Yes? Good. So, its full name is Junior's Chocolate Dream Easter Egg Layer Cake. You can pick it up in the bakery section for $15.79 (via Best Products).
What makes the cake so great
So, what makes this cake so great? We're glad you asked. First of all, it's shaped like an egg, so its appearance is adorable on its own — but its flavor is what makes it such a hit. The outside of the cake is covered in chocolate and garnished with pastel stripes of white chocolate on top. Then, a plethora of small, pastel curls wrap themselves around its bottom layer. Inside, you'll find delectable, fluffy white and milk chocolate mousse stuffed between layers of mouth-watering chocolate cake. We know, sounds pretty great, right?
Oh, and in case you're wondering about appearances, "I can definitively say that's pretty cute," one Reddit user commented about the dessert. So, there you have it, folks. And while you're indulging in all the chocolate-y goodness, don't forget to take a moment to thank Junior's Cheesecake, the NYC-based bakery that created it in the first place. That said, go ahead and treat yourself to a Junior's layered Easter egg cake. You know you deserve it.