36% Of KFC Fans Most Want To Try This Secret Menu Item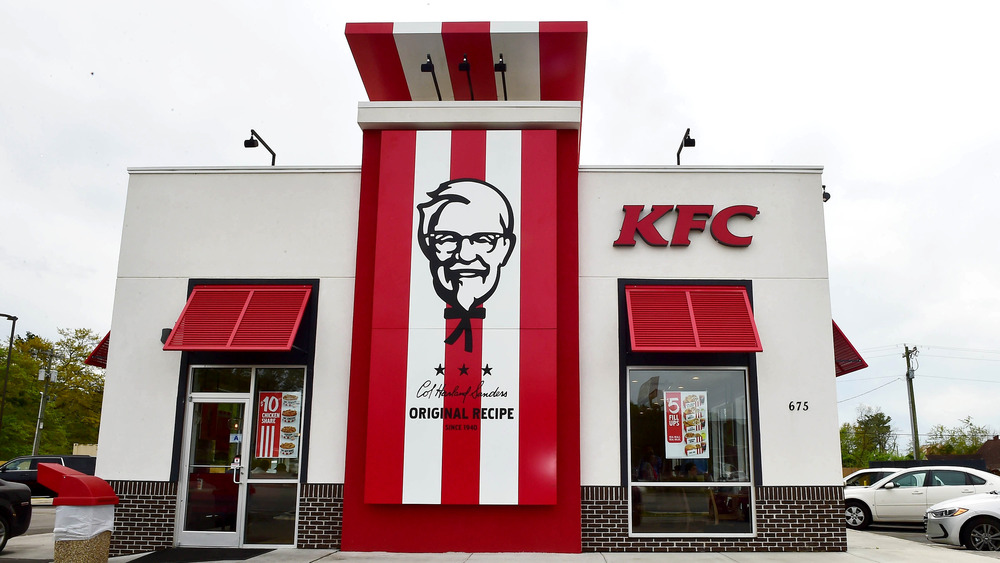 Moses Robinson/Getty Images
As the nation's most popular fried chicken restaurant (via Top Agency), KFC holds a special place in the hearts of many. The company specializes in comfort food, and with fried chicken being the most popular fast food option lately, according to Business Insider, it's easy to see why many are rediscovering their love for this chicken chain. While it's still satisfying to visit and grab one of the many meal options, its secret menu has some options that have us craving that finger-lickin'-good stuff.
To get a better understanding of what folks are ordering, Mashed conducted a survey with 504 Americans. But rather than finding out what their favorite regular menu item is, we discovered what people are dying to try off of KFC's tasty secret menu. At number one, with 36.11 percent of the vote, was KFC's build your own bowl. We're guessing a lot of the popularity here stems from the fact that you can really get creative with this option, and pretty much make any variation of KFC menu items your heart desires, all mixed together in one delicious bowl.
These secret menu items seem too good to be true — and fans think so, too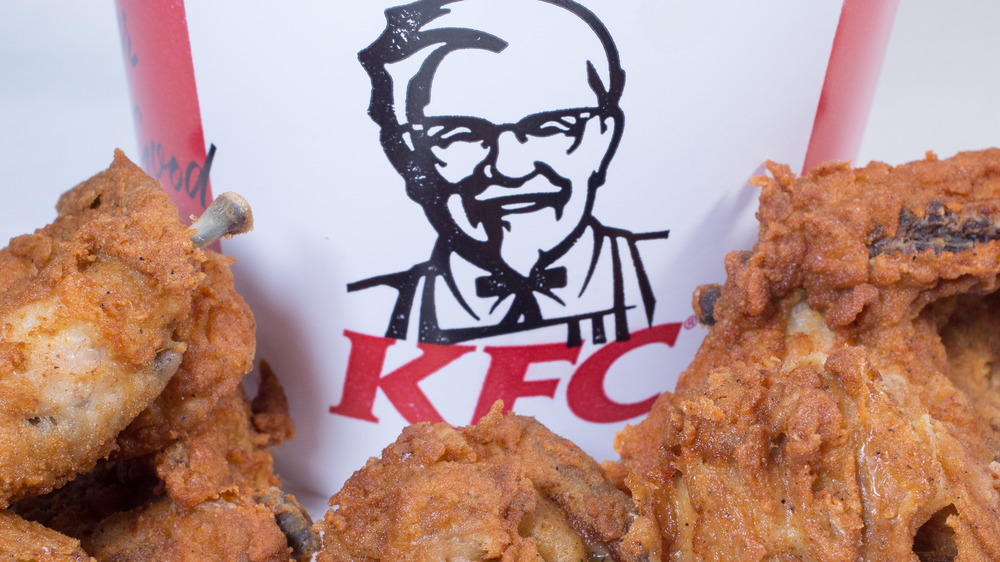 Matt Cardy/Getty Images
Following the customizable bowls is KFC's poutine. The Canadian staple is a secret menu item that can get anyone excited. You can try asking for this upfront, or just by ordering fries with cheese curds and gravy. Just over 19 percent of voters said this was the top item they wanted to try.
The Double Down and Triple Down are variations on the same thing, both of which seem perfect for a Man v. Food episode. Now back and available at stores, the Double Down is a sandwich filled with bacon, cheese, and sauce, but the bread is replaced by two fried chicken filets. Nearly 15 percent of people chose this as their secret menu item of choice, and thankfully they can now get them from any location. 
Add one more layer to this stack and you have yourself the Triple Down, which is either something out of our dreams or nightmares, we can't quite decide. Regardless, 17.46 percent of survey participants selected this sandwich (can we call it that?) as their secret menu item must-try. But no matter which one is your favorite, you've now got a whole bucket of knowledge to take with you next time you order at KFC.