This Is Amanda Freitag's Favorite Part Of Guy Fieri's Tournament Of Champions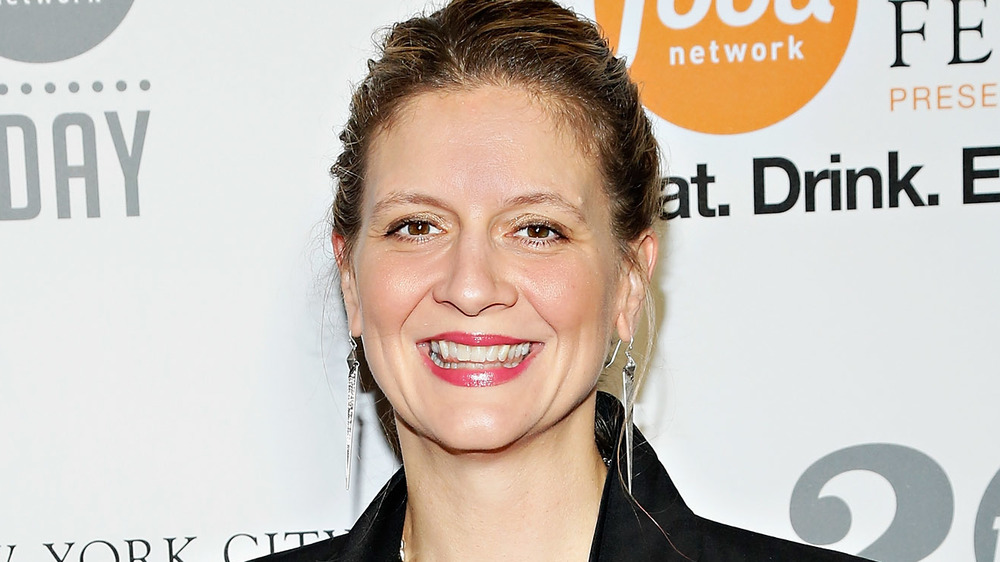 Cindy Ord/Getty Images
Move over, March Madness. Food Network's Tournament of Champions is back, with host Guy Fieri once again offering a culinary alternative for foodies that need a break from the seemingly non-stop basketball that dominates television screens during the month of March.
According to BroadwayWorld, the bracket-style competition show brings together a total of 16 chefs — eight from each coast — who compete in head-to-head competitions. A "randomizer" machine is brought in to choose the contestants' protein, produce, and type of cuisine, as well as a specific piece of equipment they have to use and the time they have to cook. BroadwayWorld explains the final dishes will be judged blindly by a group of fellow chefs, including Giada De Laurentiis and Rocco DiSpirito, while contestants watch their critiques from a room backstage. 
A slew of familiar faces will take on the grueling tournament challenge, per Food Network, including season one winner Brooke Williamson, who returns as the number one seed from the West Coast (via Chicago Tribune). Meanwhile, the number one East Coast seed spot goes to Chopped judge Amanda Freitag, who has been taking to her Twitter account to live tweet during the episodes. The chef even revealed what her favorite part of the competition series is — and it might not be what you think.
Amanda Freitag is here for the judging in Tournament of Champions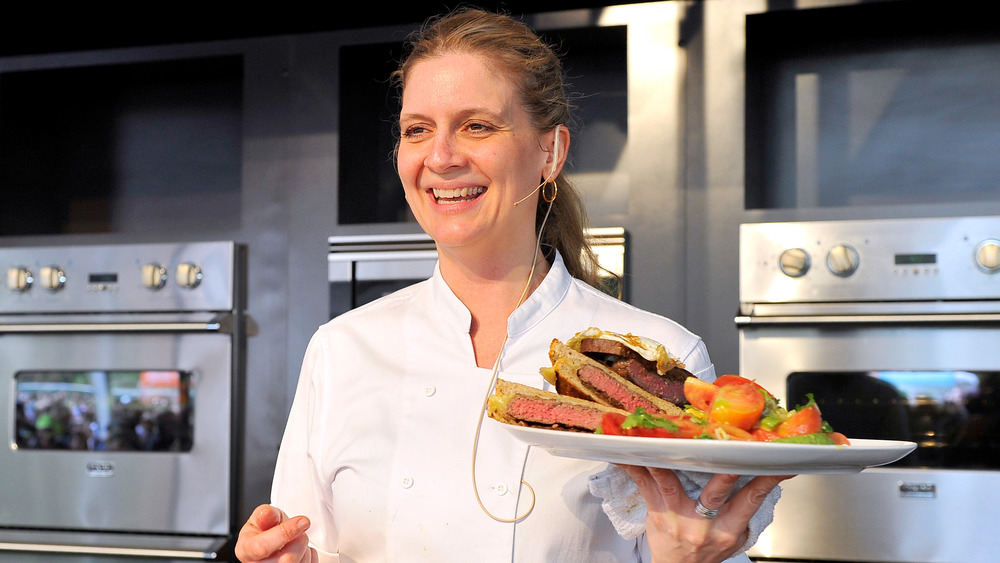 Steve Jennings/Getty Images
With a randomizer machine setting the framework for the dishes and an unbiased method of judging, it may be hard to believe there is any element of Tournament of Champions that the competitors like — Guy Fieri even admitted to the Chicago Tribune that he doesn't anticipate "receiving any holiday cards" from the chefs this year. However, number one seed Amanda Freitag found at least one good thing to say about the grudge-match competition.
During the program's season premiere on March 7, author and podcaster Simon Majumdar tweeted that he "love[s] the blind judging aspect of #TournamentofChampions," Freitag admitted that she enjoys this aspect of the competition as well.
"Simon, that is my absolute favorite part of #TournamentofChampions," she tweeted back. Others felt similarly, with Twitter user @T24Mama writing back "Definitely agree! The food MUST speak for itself!" while user @RedMarna noted that it was "100% the best & most fair way to do this."
For Freitag's sake, hopefully her favorite part of the show works in her favor!