What Bobby Flay Says You Absolutely Need To Open A Restaurant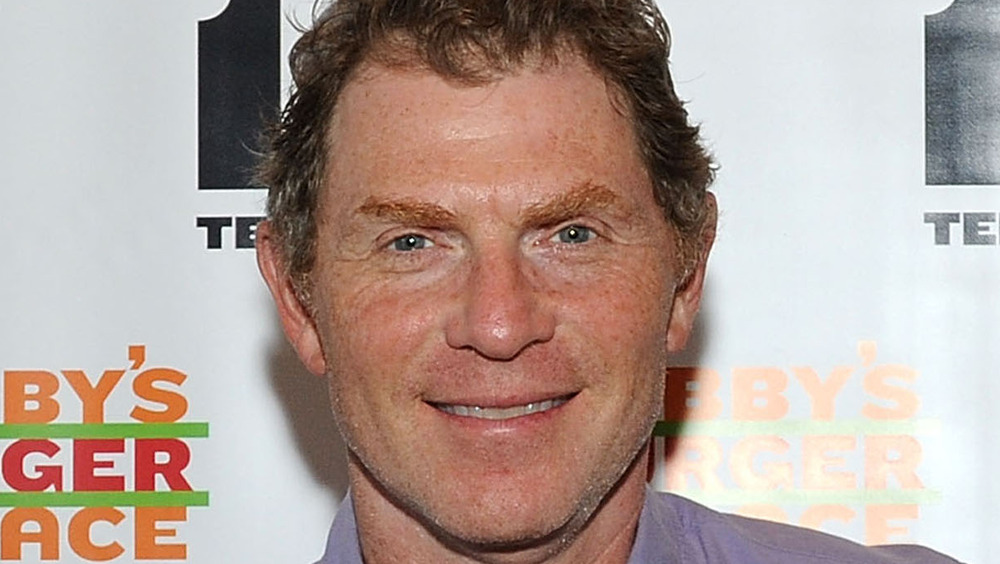 Bobby Bank/Getty Images
Given that he owns five restaurants, it's safe to say that celebrity chef Bobby Flay knows what works – and what doesn't – when it comes to running a successful eatery, but he had to heed the advice of other restaurateurs in order to follow in their footsteps. Some of Flay's mentors? American chef Jonathan Waxman, Austrian-American chef Wolfgang Puck, and his fellow cooks, according to Food Network.
Before opening his first restaurant, Mesa Grill, in 1991, much of Flay's professional restaurant experience came from being a busboy and kitchen helper at Joe Allen's in New York (via Biography). Soon after he joined the Joe Allen team, he attended the French Culinary Institute and graduated in 1993. While a culinary education definitely gets you bonus points when it comes to starting your own restaurant, Flay emphasizes the importance of a couple of other business-related qualities a restaurateur needs to have in order to be successful.
The secret to opening a successful restaurant, according to Flay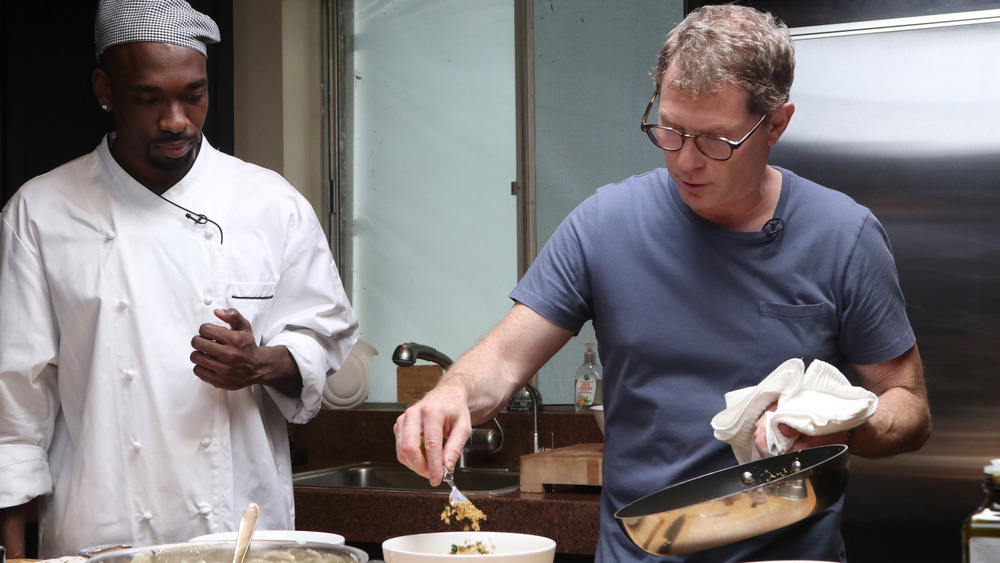 Tommaso Boddi/Getty Images
Flay has claimed that his "number one tip" to new restaurant owners is "to be overcapitalized and overpatient," according to CNBC. "It always costs twice the amount of money you think it's going to cost," he added. "And it's going to take twice the amount of time to build it." Over the years, he built an impressive resume.
Flay's Mesa Grill ended up being a major success. It was awarded Best Restaurant 1992 by New York Magazine, and a year later, Flay was awarded the James Beard Foundation's Rising Star Chef of the Year title (via Biography). With his new title intact, Flay opened his second restaurant, Bolo Bar and Restaurant, that same year. Following that, Mesa Grill made another appearance in Las Vegas, a new eatery called Bar Americain opened in 2005, Bobby Flay Steak opened in 2006, Mesa Grill made yet another appearance in the Bahamas in 2007, and a second Bar Americain opened in Connecticut in 2009. Flay even owns a chain of restaurants called Bobby's Burger Palace, which opened in 2008.
All of this is to say: Flay knows what he's doing.