Aldi's New Pizza Has An Intriguing Street Food Flavor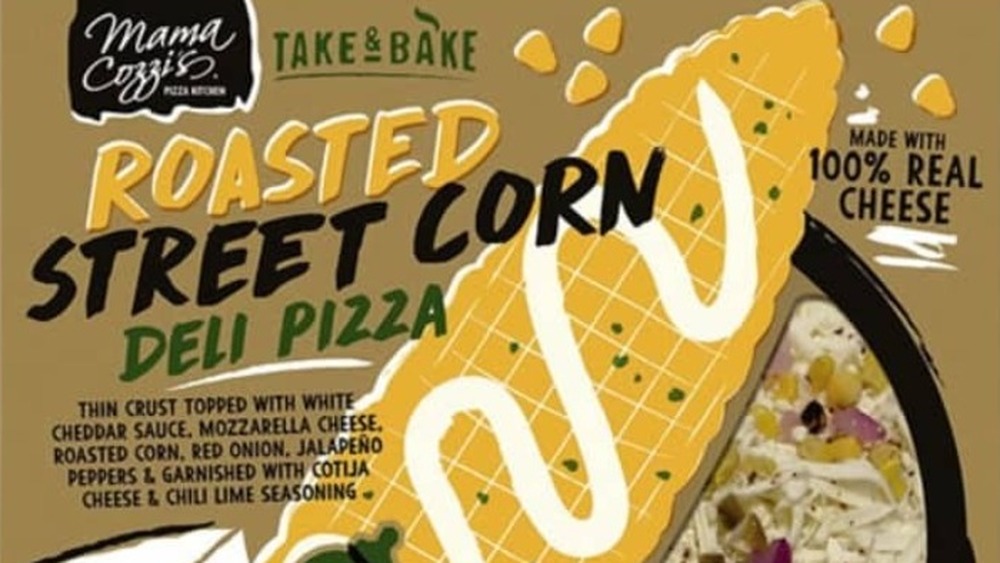 Shutterstock
Aldi recently announced an amazing line of April foods, and this new street-food-inspired pizza is no foolin'. As part of their affordable take-and-bake pizza option, Aldi will be selling a Mama Cozzi Roasted Street Corn Deli Pizza for $4.79 (via The Kitchn). At this writing, there are scant details on this specific offering, but we know it will be available starting April 28. 
Mama Cozzi's is a take-and-bake tradition at Aldi. Currently these pies come in 16" sizes and are offered in pepperoni, five cheese, supreme, and thin crust mega meat deli (via Aldi), all at very affordable prices, ready for you to cook in the comfort of your own home. This new take-and-bake roasted corn option appears to follow the same process and should cook in 11-14 minutes. Pizza toppings on this thin crust pie include white cheddar sauce, mozzarella cheese, roasted corn, red onion, and jalapeno, with a chili lime seasoning garnish that's finished off with traditional street corn cotija cheese.
But that's not all that Aldi is adding to the lineup.
A roasted corn fiesta at Aldi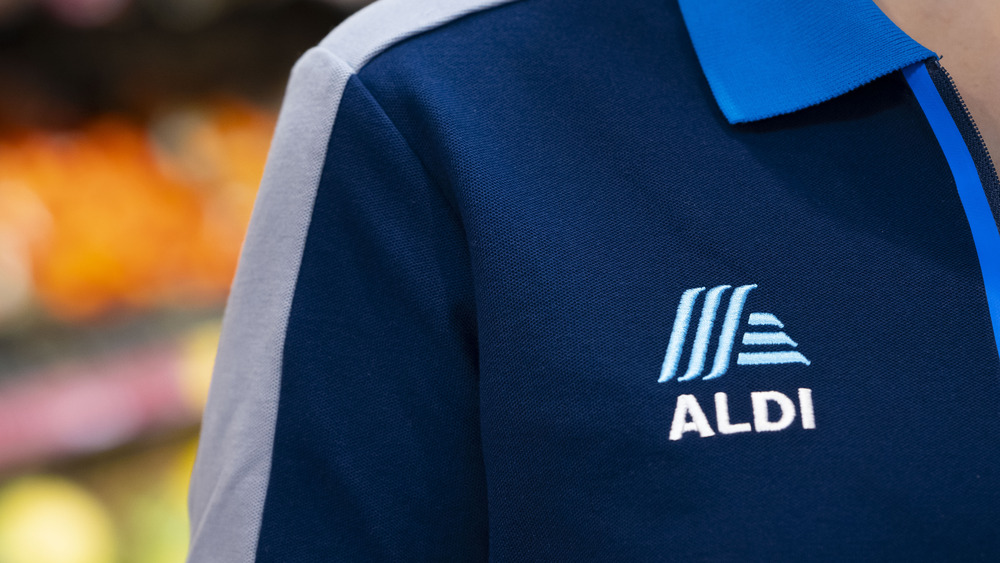 Matthew Horwood/Getty Images
Street corn traditionally combines delicious, crisp sweet corn with a little charred flavor from preparation. This tasty produce treat is then slathered in sour cream (optional), mayonnaise, lime juice, garlic, chili powder, pepper, and cilantro (via Jessica Gavin). And if you love the flavor of street corn, Aldi's next April offering is perfect for you.
You'll also soon be able to buy Casa Mamita Organic Mexican-Style Street Corn Big Dipper Corn Chips, costing $2.29 for a 9.25 ounce bag. Yes, we agree, these look like the twin of Trader Joe's Elote Corn Chip Dippers. If the taste is anything similar, these will be well worth a test. That delicious street corn flavor is the perfect fit for a crunchy chip.
And while we're on the topic of corn crunch, we have to say those new Deutsche Küche Peanut Puffs look awfully similar to a staple in our house otherwise known as the Trader Joe's Bamba Peanut Snacks. Both products have a corn-based crunch, and basically the same price. The new Aldi snacks are $1.99 for 7.05 ounces, while the TJ's regulars are $.99 for a 3.5 ounce bag (via Trader Joe's). No matter how you snack it, though, April looks to be corntastic for foodies, and we look forward to tasting all the options.