This Is The Best Frozen Pizza At Aldi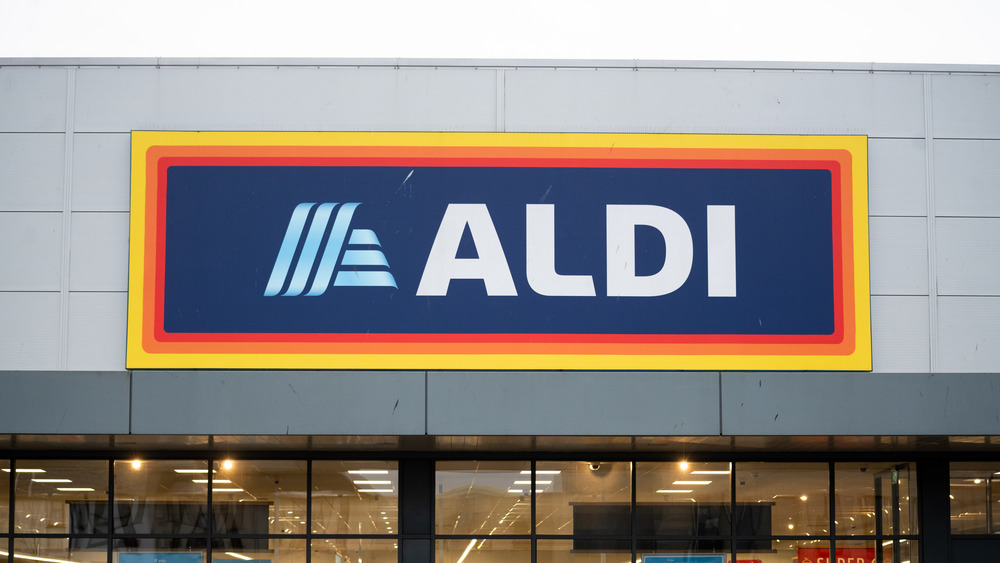 Matthew Horwood/Getty Images
Anyone who's ever eaten frozen pizza knows that not all pies from the freezer aisle are created equal. There are the ones that taste like they could have been delivered fresh from your favorite Italian joint and then there are those that taste more like the cardboard box that said pizzas come in. The selection of frozen pizzas at Aldi is no different. The popular grocer, famous for its affordable prices and unique variety of foods, has a pie for almost every personality, taste preference, and diet. There's classic Margherita for the purist, meat-lover's for the carnivorous, and even cauliflower crust pizza for the health-conscious. 
But which of those pies reign supreme? While there's no official winner of the best frozen pizza title, there is one that stands out and that even the most avid of Aldi shoppers can agree is the tastiest to date (i.e. it should absolutely be in your cart during your next Aldi run).
Mama Cozzi's pizza is a fan favorite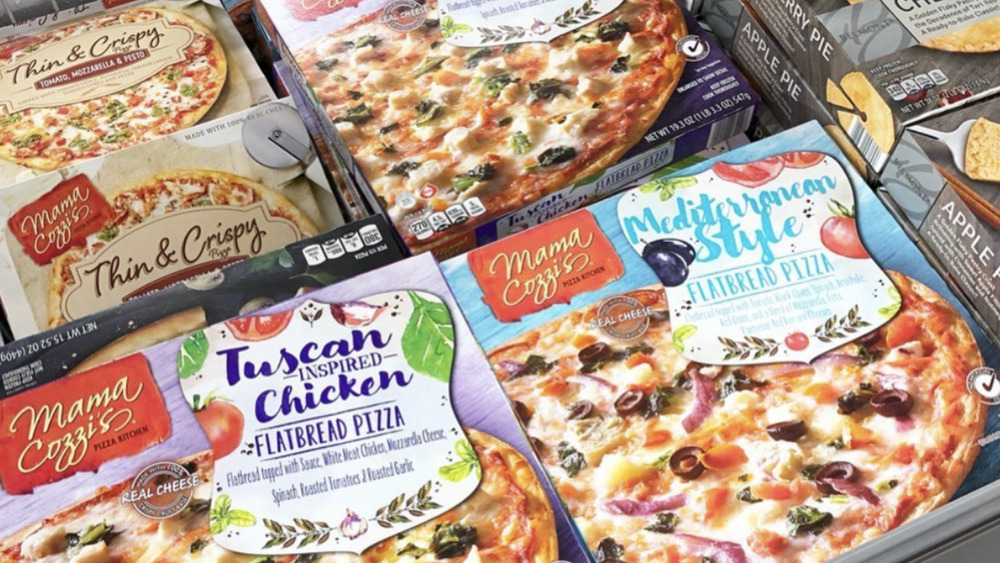 While there are a number of brands of frozen pizza to shop at Aldi, arguably the most popular is the grocery store's own private label, Mama Cozzi's. The frozen pizza brand is so popular, in fact, that it even has an entire subReddit dedicated solely to its fans. Mama Cozzi's pizzas come in all different varieties, from three cheese to meat-lover's to Mediterranean-style and more. A tester from Kitchn tried out a few of the flavors and said that the meat-lover's was the heartiest and most satisfying, but raved that the rising crust on all of the styles was the perfect balance of chewy and crispy. Shoppers on Reddit also give the stuffed-crust varieties high marks and said there's just the right amount of toppings on each pizza.
Psst: Kitchn also reported that an Aldi company rep said that stores often sell out of Mama Cozzi's frozen pizzas early Friday evenings, so don't wait until the post-work rush to try to grab one. For less than $3, it's quite the bargain for a Friday night in.