The Big Mistake You're Making With Pizza Toppings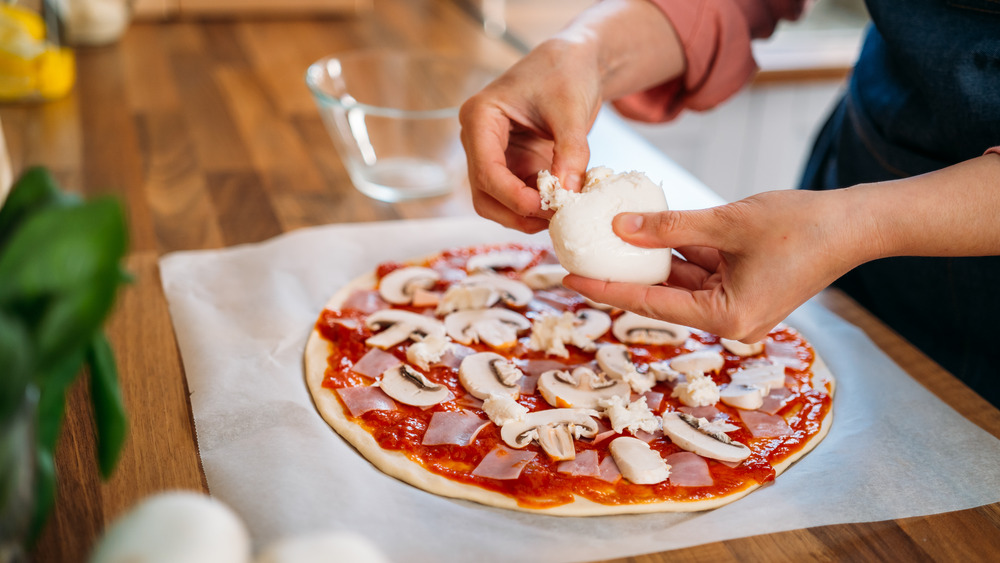 Shutterstock
Pizza is always a good idea, and if you're trying to save a few bucks by skipping the delivery fees, making one at home is an excellent option. Perhaps you've grabbed a DiGiorno or two from the freezer aisle at your local grocery store (which, by the way, we suggest you allow to thaw out a bit before cooking), or maybe you're going to attempt to whip up a pie completely from scratch for your meal.
Whether you're going the fresh or frozen route, there are plenty of ways to take your pizza to the next level. Topping it with heaps of cheese, meats, and veggies – or even a more non-traditional topping - before it cooks is sure to leave you with a delicious 'za when the timer goes off.
But what about after the pie is pulled out of the oven? Per The Takeout, the pizza hack you're missing out on is the addition of a few more toppings post-cook, which will ultimately lead you to an even tastier meal.
Try adding these toppings to your pizza after pulling it out of the oven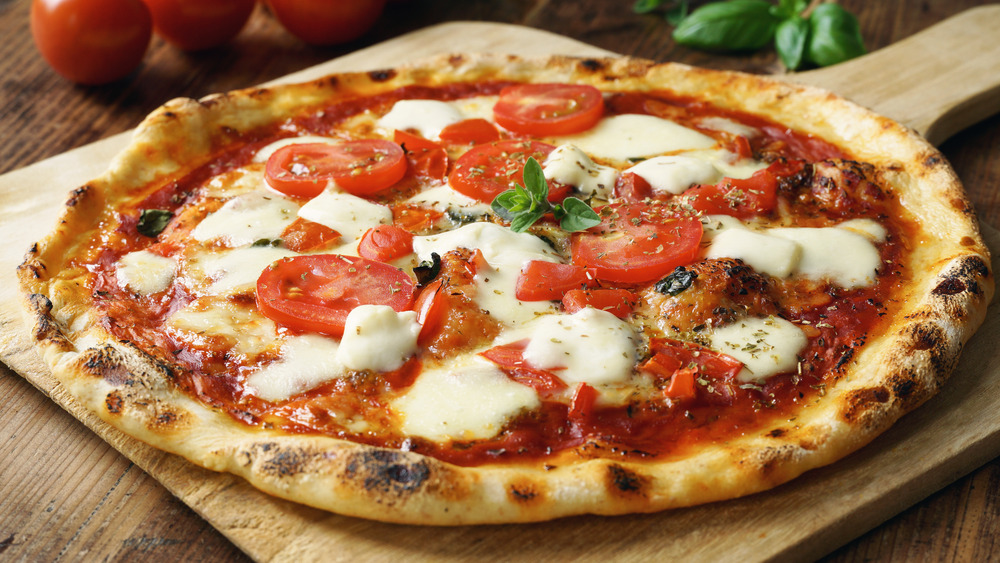 Shutterstock
It may seem hard to resist chowing down on a slice of pizza the second it comes out of the oven, but taking the extra minute to dress up your pie some more is certainly worth the wait. There are endless possibilities when it comes to this hack, cheese possibly being the most obvious. Try adding freshly shaved parmesan rather than the grated stuff for a more flavorful bite, or burrata or ricotta to give your pizza a "fancy" feel (via The Takeout).
Chef Eric Patterson at The Cook's House in Michigan offered a simple combination of ingredients to up your pizza game, telling Bon Appétit that you should "always drizzle a high quality olive oil and a sprinkle of Maldon salt over the pizza when it comes out of the oven."
Hot honey is another amazing addition to a pizza after it's come out of the oven. Both sweet and spicy, the condiment is especially great when you're munching on a pepperoni pizza  because, as The Takeout put it, it "amplifies the flavor of pepperoni like crazy." According to Southern Living, fresh greens such as basil, arugula, or parsley are the "perfect finishing touch" to a pizza as well.