This Cake Cutting Hack Gives You Double The Slices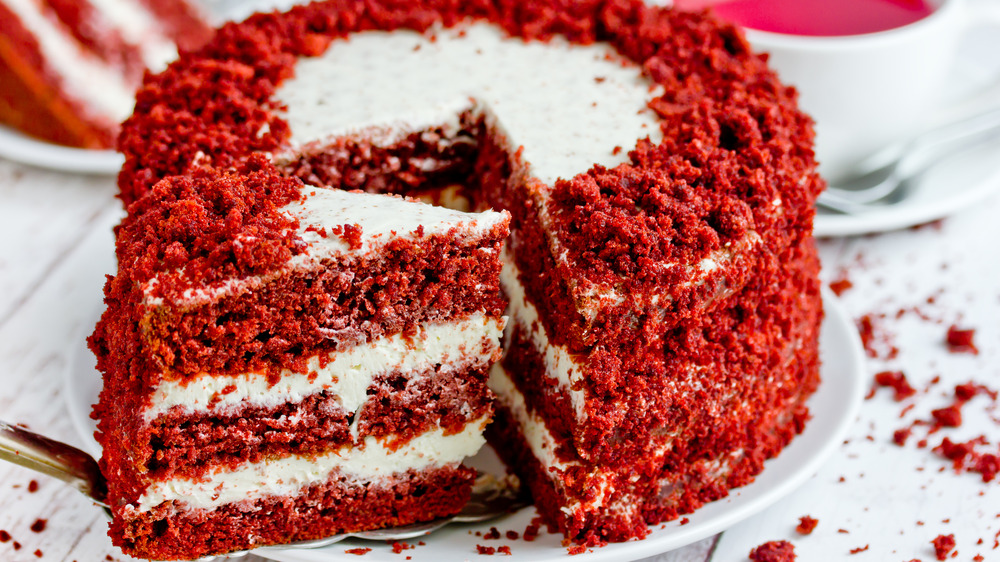 Shutterstock
Unless you're treating yourself to an entire chocolate cake on a random Friday night (no shame!), cake is often something we share with other people. Whether it's celebrating a birthday, a retirement, or a wedding, the popular dessert is made to feed a crowd of hungry partygoers. That's why cakes come in all different sizes, from the small round 6-inch cakes to the much larger Costco sheet cakes. (And that's not even including tiered cakes like you'd often see at a wedding reception).
Trying to determine the right size cake to order for your own event can be a struggle. And what happens if you end up with more guests than expected — and a cake that's "too small" to give everyone a slice? Don't stress. Fortunately, there's an easy way to double the number of slices you can get out of the average 10-inch cake. Here's how to do it and make sure everyone can have their cake and eat it, too.
Cut out the center of the cake first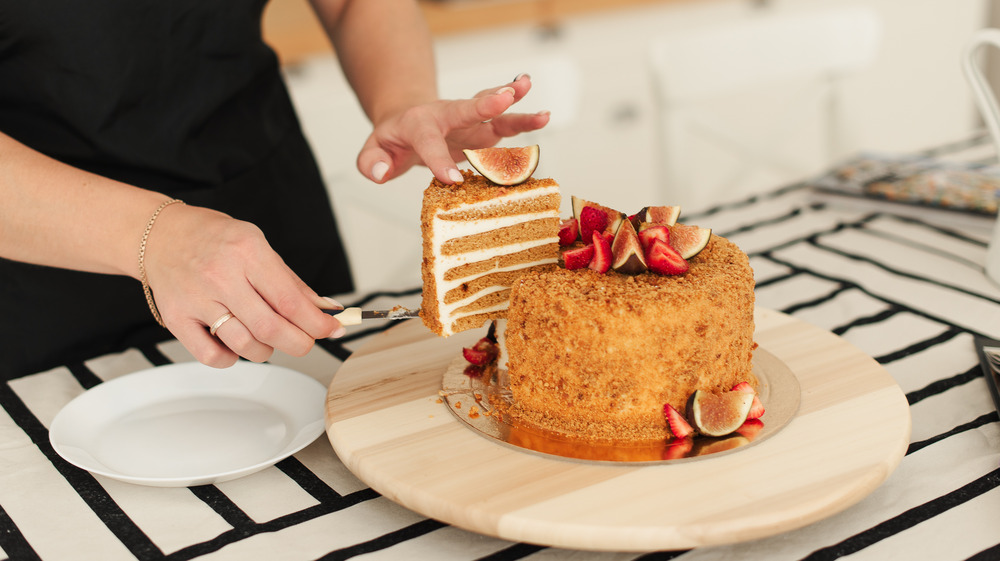 Shutterstock
The average 10-inch cake might say it can serve about six to eight people — but according to some pros, it can serve up to 30. Inspired by the bakers on the popular Spring Baking Championship show, the Food Network put together a handy guide on how to cut a 10-inch cake into not just 15 but 30 slices. The trick is to cut a smaller, round cake out of the center. You can then cut that into 10 slices and cut the outside ring into 20 similar-sized slices. The result? A happy, well-fed group of guests.
If you don't trust yourself to perfectly cut out the center of the cake, one blogger, who went viral on Instagram for her cake-cutting hack, has another suggestion (via Delish). Cut the cake into horizontal slices, and then slice those into smaller pieces. The slices will be small, but at least everyone will get a bite!