Ted Allen's Favorite Part Of Chopped Is So Relatable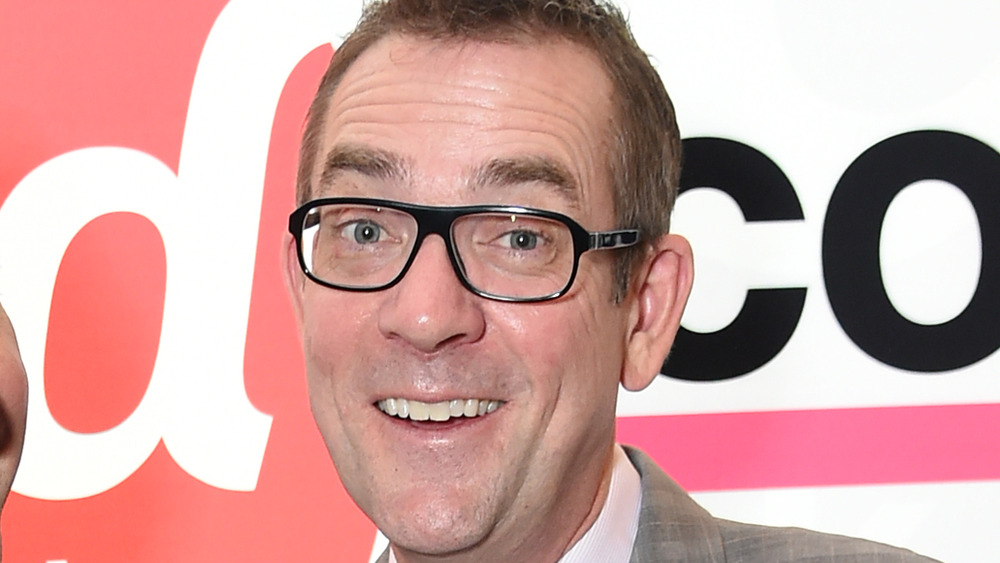 Mike Coppola/Getty Images
Being a Food Network star must come with plenty of perks: a big contract, plenty of love from your fans, and easy reservations at great tables in any restaurant.
But always low-key, drama-free, and understated Chopped and Chopped Junior host Ted Allen is much easier to please, and we love him for it. His favorite part about being on Chopped? He recently tweeted: "I'm #grateful to #Chopped and our top-of-the-line team for so, so many reasons, but here is one of the biggest (let's keep this just between us, okay?): I don't have to go to #meetings. Ever."
Allen has been a popular television personality since the early 2000s Bravo phenomenon Queer Eye For the Straight Guy. He went on to host Chopped, as well as write cookbooks and even win a James Beard Award (via James Beard Foundation). But he loathes meetings, and in this way, he's just like the rest of us.
Ted Allen is getting ready for the new season of Chopped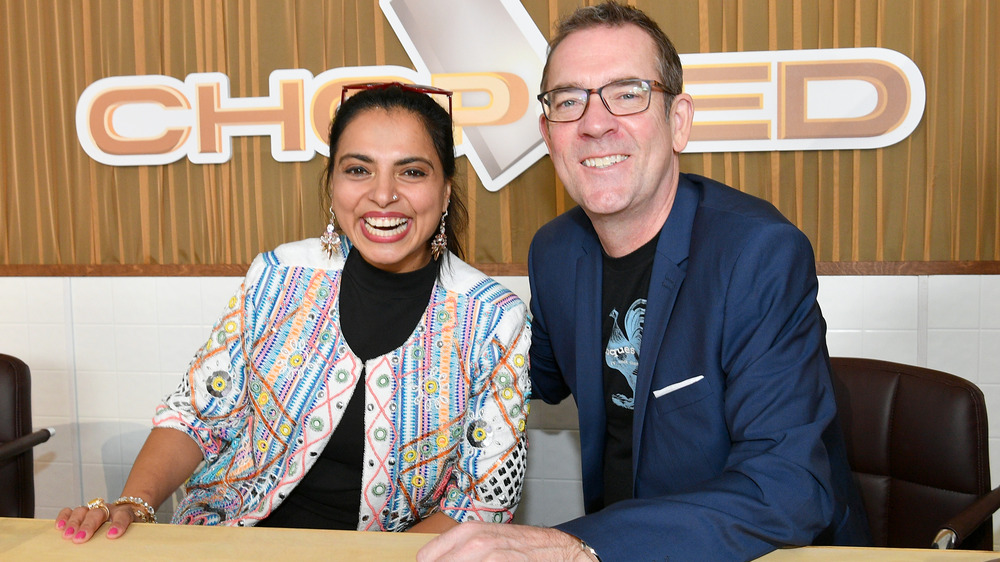 Dia Dipasupil/Getty Images
Ted Allen followed up his tweet with jab at his former show: "While it might be unseemly to brag about this, you might feel same if you'd suffered through the hours-and-hours-long meetings we suffered during #QueerEye."
According to Inc., 46 percent of workers think at least some of the meetings they are made to attend are time-wasters. HR consultant Gonzalo Shoobridge (via LinkedIn) said the reason we hate meetings is that they are "too frequent, poorly timed, sometimes irrelevant, and badly run." Amen to that.
Whether Chopped runs well without any meetings or Allen is just exempt from them, he didn't disclose. It would seem surprising that no one at Chopped is meeting up, either in person or video conference, since the show is gearing up for a new season. In March, Allen announced on Twitter that production of Chopped will begin April 19. It's the 49th season of the popular cooking competition, which has been on the air since 2007 (via IMDb).
Perhaps we'll be able to see him in more scripted roles as well. Allen provided the voice of the Cast Iron Chef in the animated kids series The Rocketeer in 2020, and in the 2019 Amazon Prime series Modern Love (via IMDb).