Ted Allen Has Good News For Chopped Fans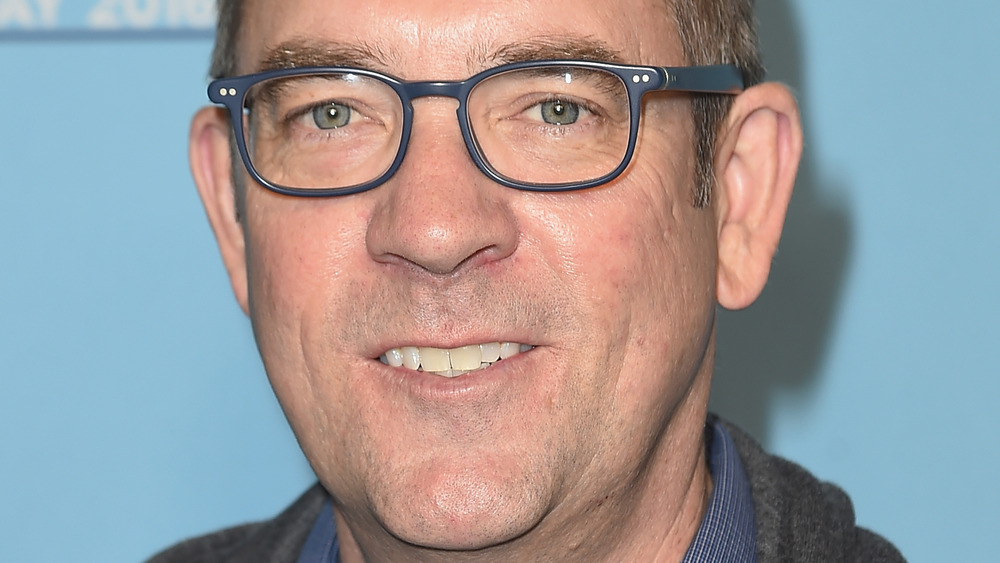 Nicholas Hunt/Getty Images
Although his infamous "you've been chopped" phrase spells bad news for chefs, Ted Allen revealed tasty good news for Chopped fans. In a recent tweet, Allen shared that a new season of Chopped begins filming on April 19 (via Twitter). Allen said that he was so excited, "except for the horrifying call time," he joked. 
Fans of Chopped immediately began to celebrate the announcement. "Yesssss! Honestly my most watched show, can't wait for more new eps!" one said (via Twitter). "Chopped is one of my favorite shows & YOU are one of my favorite hosts," another enthused (via Twitter). While additional details regarding the upcoming season were not revealed, many Food Network aficionados will be waiting to see what is hiding in those baskets. 
For 49 seasons, Chopped fans have delighted in the culinary creativity that the mystery basket offers (via Food Network). While people can debate over the advantages of using the ice cream machine, a few details have been revealed about the popular show over the years (via Insider). Although ingredients in the basket are a mystery to the competing chefs, Food Network has said they have meetings to ensure the challenges are actually possible. As Allen said in a Food Network blog, "They don't want to make a basket that's impossible, just incredibly difficult." That difficulty level is part of the reason why Chopped fans watch over and over.
Chopped is offering two new twists on the classic show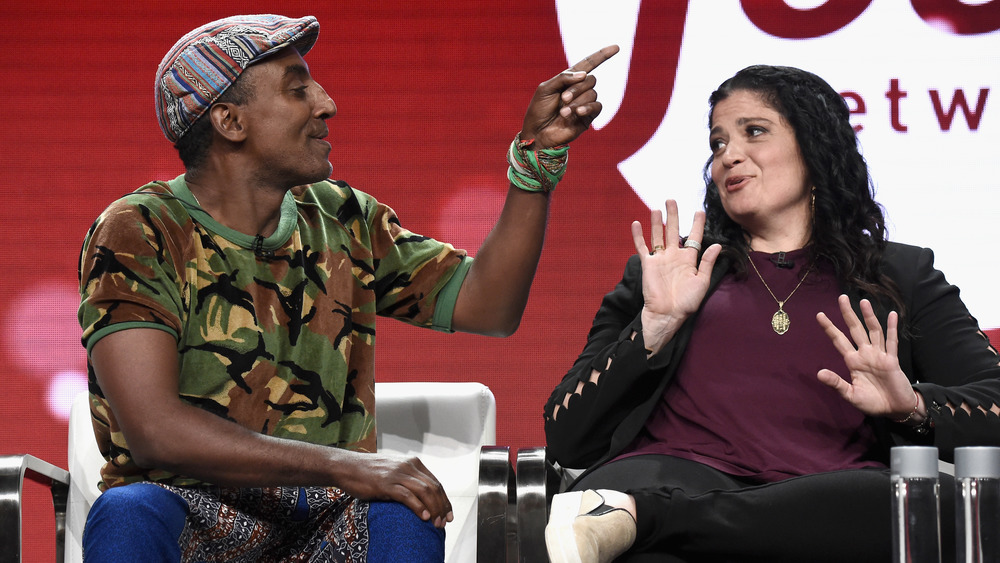 Amanda Edwards/Getty Images
While Chopped has been a Food Network staple, two new versions of the culinary competition will be airing on discovery+ this spring. The new shows, Chopped 420 and Chopped Next Gen, take the traditional format, three courses and a mystery basket, yet offer a slightly different twist. According to the discovery+ press release, Chopped 420 requires the chefs to use cannabis or CBD-infused products within their dishes — a first for Food Network. Chopped 420 brings its buzz on April 20.
In the Chopped Next Gen series, the program will feature 20 young competitors who will create a "youthful spin on dishes never seen or tasted before," according to discovery+. While the ingredients might have viewers scouring stores to purchase these unlikely ingredients, the new guard of chef judges might be the other reason to watch. With a panel including Nyesha Arrington, Darnell Ferguson, and Kwame Onwuachi, it seems that Food Network is giving some other celebrity chefs their moment in the spotlight. Sometimes a little fresh perspective can breathe new life into a favorite series. Until we get the new season of Chopped, Chopped Next Gen will be serving some fresh talent to discovery+ on May 25.