Le Creuset Is Having A Major Sale This Spring. Here's What To Know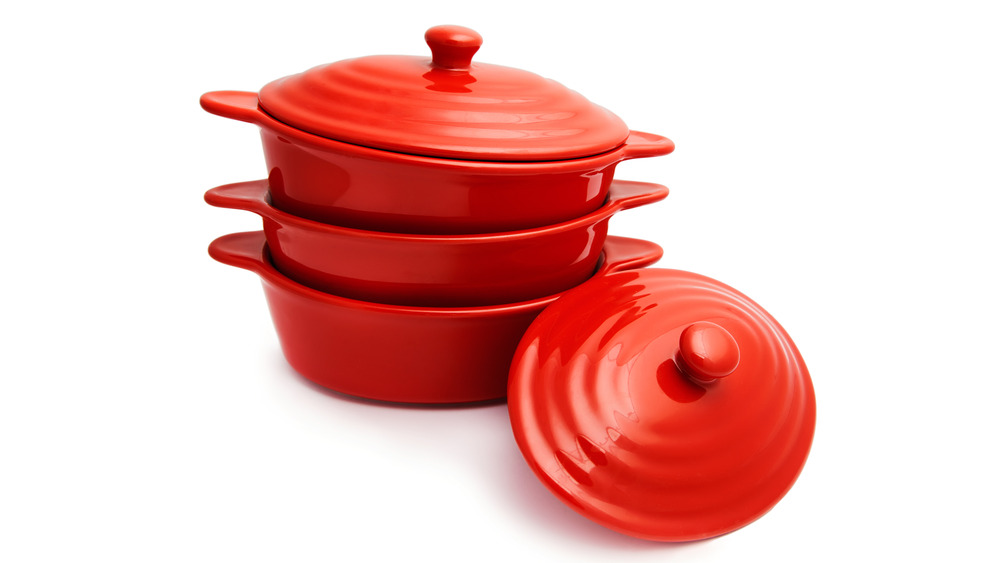 Shutterstock
Le Creuset is having a major sale this spring. Here's what to know. Le Creuset found their way into so many homes thanks to their serious attention to quality and detail. The brand, which first began production of its signature cookware back in 1925, relies on superior cast iron coated with enamel to form cookware that can stand the high heat of an oven, while perfectly cooking whatever you can throw in it (via Le Creuset). But while we love the quality of this cookware, we have a much harder time enjoying the price tag of the pots. Le Creuset cookware averages anywhere between $200 and $1,000 per item, making them a piece of kitchenware to truly fantasize over (via Cookware Insider).
If you've always wanted to get your hands on one of these signature enameled pieces of cookware, the time has finally come. According to Delish, Le Creuset has announced their annual spring sale, meaning we can score discounts as deep as 70 percent on certain merchandise. If you ever wanted to own a $260 2.75-quart Shallow Round Dutch Oven, you can now pick one up for $147. Make sure to get a move on, because once their stock featuring your favorite design, color, or shape runs out, you have to wait a whole year to try again.
The ultimate cookware sale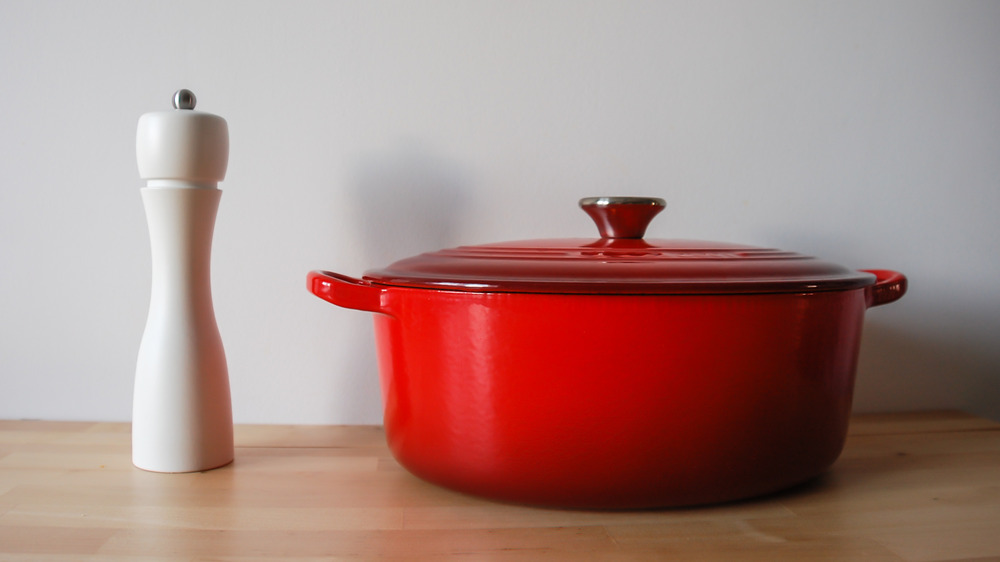 Shutterstock
While this event traditionally takes place in physical stores, Le Creuset has been mixing up their marketing strategies. As of last year, the sale now takes place across all retail outlets where you can find Le Creuset, including their virtual store (via House Beautiful). The event runs from April 1st to May 2nd at all brick and mortar Le Creuset outlet stores. If you prefer to shop online or at other retailers, the sale begins on April 6th and ends on April 19th. 
Make sure you get a move on, as you don't want to miss the major savings that Le Creuset has in store for you! This time-tested cookware has found its way into so many homes for a solid reason — you just can't beat the quality of these well-made cast iron pieces of cookware. Discover why we love these pots so much during the sale and make sure to snag one or three for yourself — and get ready to fall in love with one of the ultimate kitchen essentials.