Why Are Le Creuset Dutch Ovens So Expensive?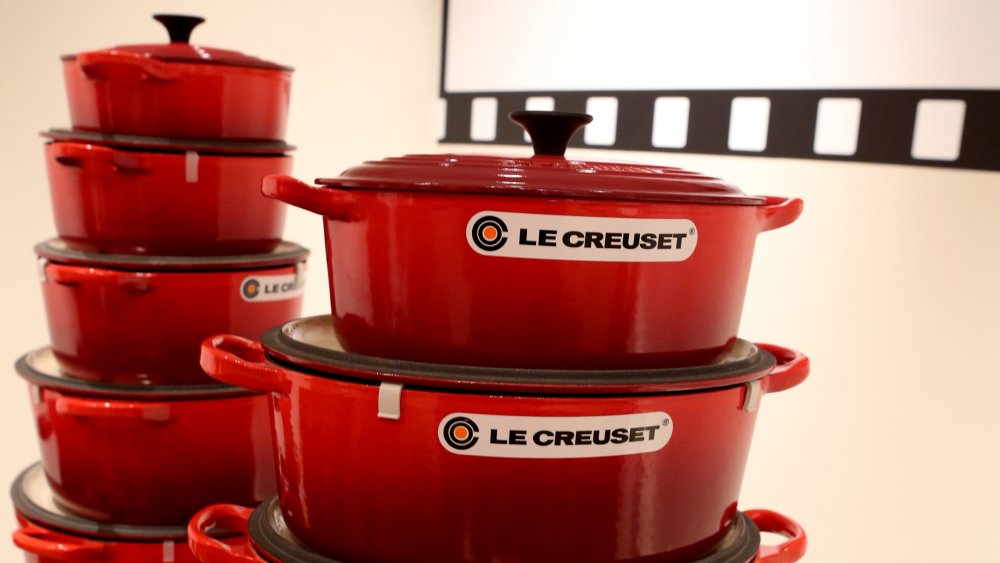 Francois Nascimbeni/Getty Images
It's one of the four kitchen essentials that we should have and are worth splurging on, especially if we want to up our cooking game: a high-quality dutch oven, a solid chef's knife, a reliable high-speed blender, and a durable stand mixer (via Chatelaine). And unless you are an enthusiastic chef, you might wonder why a Dutch oven is such a big deal — and how we can be certain that a good one is worth the money.
The Dutch oven is the original kitchen workhorse. Chatelaine calls it "the original multi-cooker" (eat your heart out, Instant Pot!), which needs to have a few qualities including having a well-fitted lid, being durable, and having the ability to go from stove-top to oven. Dutch ovens are also meant to be able to do many things including bake, braise, fry, poach, and stew. And just as home bakers can't get enough of their KitchenAid stand mixers, home cooks are just as drawn to their Le Creuset Dutch Ovens.
Why Le Creuset is worth its ticket price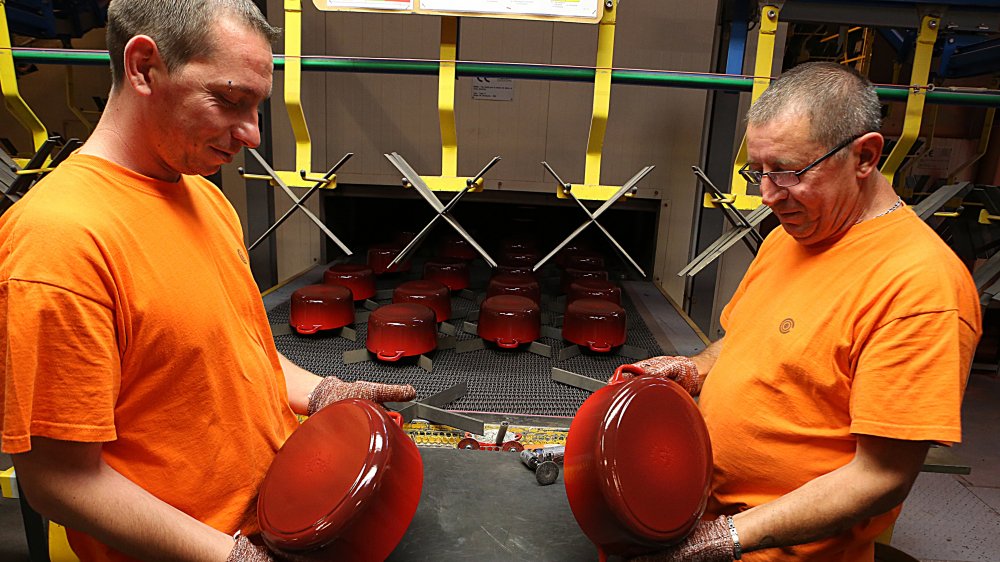 Francois Nascimbeni/Getty Images
Eater says Le Creuset's Dutch oven is, in fact, a French oven known as a cocotte. And while traditional Dutch ovens were supposed to be used over a naked flame, Le Creuset's reimagined cocotte could do everything from fry, to baste, stew and bake, making it easy for the brand's star product to find a niche in French kitchens when it came of age during the era of Auguste Escoffier.
There are many Dutch ovens in the market, but serious chefs remain faithful to Le Creuset because their cookware is built to last, and their generous warranty program backs this up. The brand makes use of cast iron that has not been recycled from other metals, and while parts of the production process have been streamlined and mechanized, the French manufacturer still relies on people power to make sure the production process is efficient, and each resulting piece is up to standard. Fun fact: Each item is inspected by 15 quality control officers to make sure nothing defective leaves the factory (via Cookware Insider).
The Le Creuset Dutch oven is more than a workhorse
If you're an avid cook, investing in a Le Creuset Dutch oven could be the best thing you can get for yourself, because not only does it work hard, it also makes a decorative splash in the kitchen as only a Le Creuset can. 
As Nate Collier, Le Creuset's director of marketing and communications tells Eater, "You think of it as a simple piece of cookware, but even the silhouette of our Dutch oven is recognizable. You could show someone a line drawing without any color, and most people that are familiar with cookware would be able to tell you that it's specifically a Le Creuset Dutch oven."