The Hygiene Product Duff Goldman Uses To Decorate With Fondant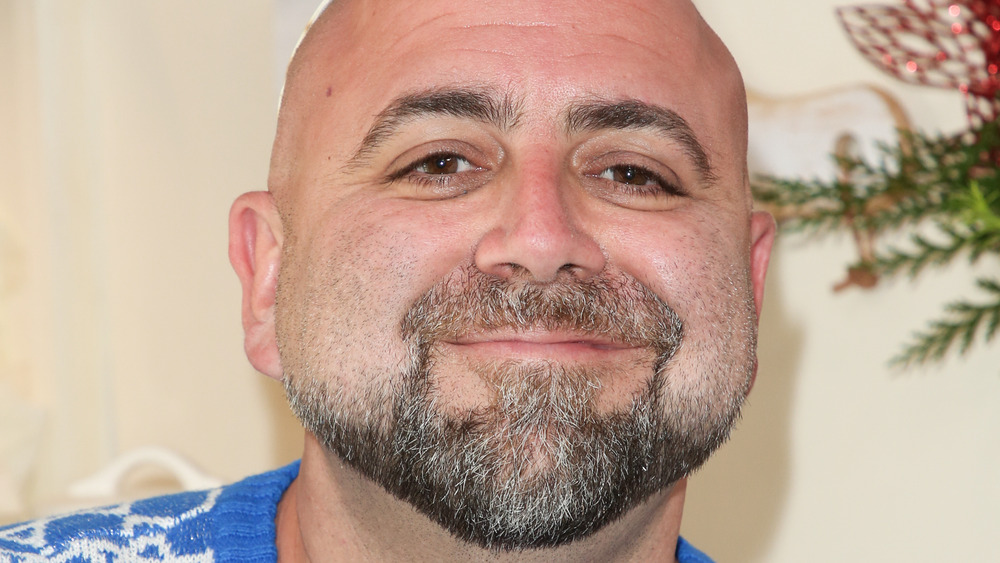 Paul Archuleta/Getty Images
Cake decorating can be somewhat of a pain, especially when it comes to using fondant. Described by Bob's Red Mill as having a clay-like texture, the icing — though disliked by many — is great for draping over cakes as well as molding and shaping into beautiful and unique decorations.
If you've ever attempted to dress up a cake with fondant, you know it's not the easiest to work with. It requires a considerable amount of work with a rolling pin, as well as the use of a smoothing tool to ensure it goes on cleanly, not to mention an entirely different set of instruments if you're also going to be sculpting cake decorations with it (via BBC Good Food).
Fortunately, expert pastry chef, cake shop owner, and Food Network star Duff Goldman offered his cake-decorating expertise in a tutorial video that was shared on Food Network's Spring Baking Championship webpage. Goldman walked viewers through decorating a cake with fondant from start to finish, and even demonstrated how he creates flower decorations with the help of a surprising hygiene product.
Duff Goldman uses this item to fuse fondant flowers together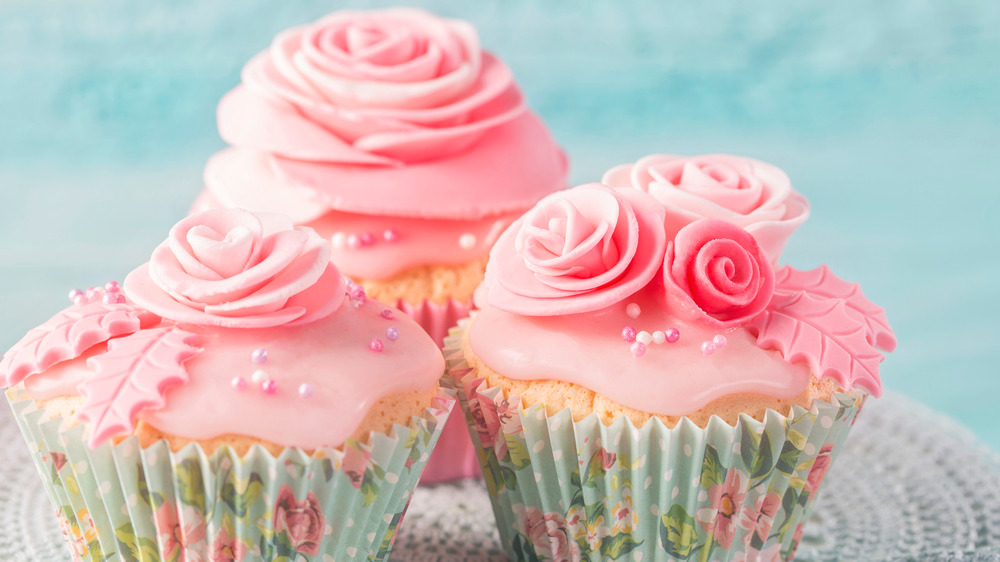 Shutterstock
In his tutorial video, Duff Goldman showed at-home bakers how to use fondant to create cake decorations in the shape of flowers — an appropriate choice, given that he is a judge for Food Network's Spring Baking Championship. The 46-year-old listed out the following necessities for the task: fondant, cornstarch (to sprinkle on the surface of the table), and a rolling pin, as well as a circle cutter, small cup of water, and a Q-tip. That last one might seem like the odd one out on the list, though proved to be very useful when it comes to creating the floral cake decorations.
Goldman rolled out his fondant using the rolling pin and proceeded to cut out circles in the icing, which he grouped in multiples of three for each flower. He then dipped one end of the cotton swab in the water and rubbed it on the bottom of two of the three circles. The next step was overlapping the circles of fondant in a shape that Goldman described as "a caterpillar." He then rolled them up "like a burrito" before pinching them in the middle, eventually breaking the "burrito" in half to form two small roses.
Easy, right? But that's not all! Goldman also used the drenched Q-tip to secure the flowers on top of his fondant-covered cake as well, and made sure to follow another one of his cake decorating rules while doing it.