Duff Goldman's Surprising Cake Decorating Rule You Should Never Break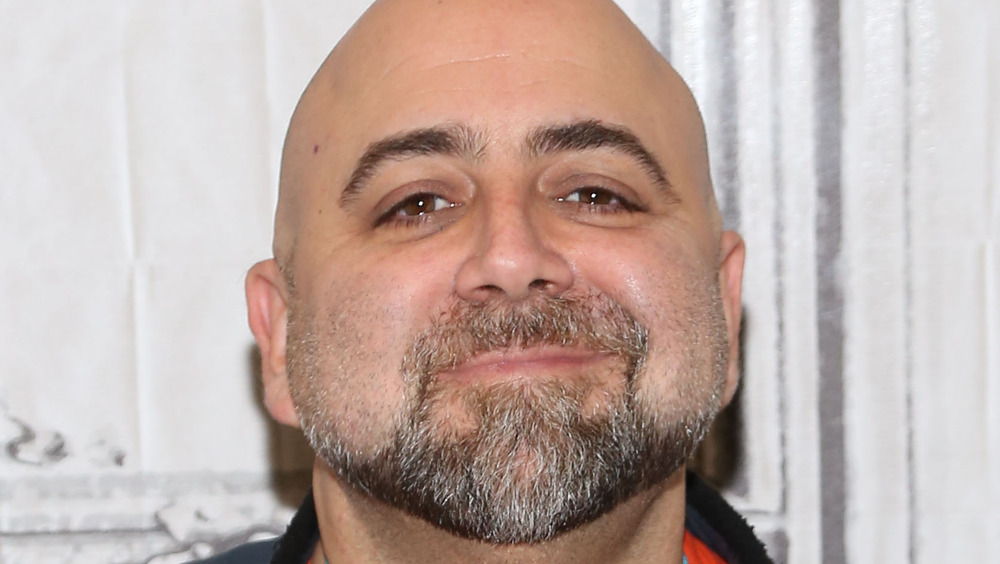 Manny Carabel/Getty Images
If you want an extravagant cake done right, you go to Duff Goldman. There's no doubt about it. The pastry chef and cake artist is known for bringing wild, out-of-the-box cake dreams to life and has continued to do so on his hit shows on the Food Network like Ace of Cakes, Buddy vs. Duff, and Duff Takes the Cake (as noted on his website). And the best part is you can order your very own Goldman original cake if you live in Los Angeles or Baltimore.
When he isn't dominating the cake industry, he's judging and offering constructive criticism on Food Network's baking competition shows, such as Spring Baking Championship, Holiday Baking Championship, Kids Baking Championship, Cupcake Wars, and much more. He's the best of the best.
However, Goldman isn't one to hog all the fame, and he is always willing and able to share his cake-making knowledge with the world. He even gives extra tips and tricks on cake decor, including how to craft the perfect fondant flowers, for example.
Fondant flowers should always be clustered in this way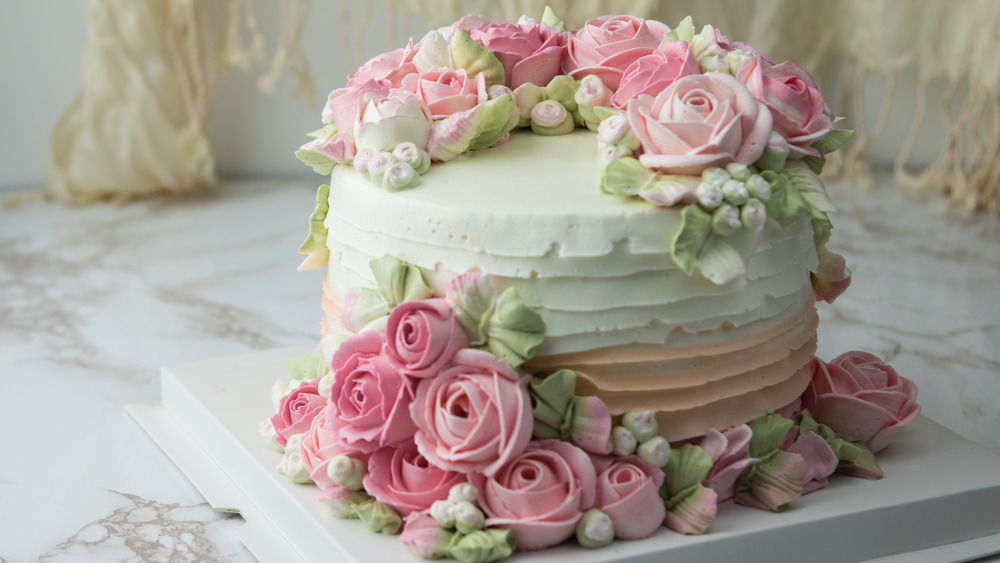 Shutterstock
In a tutorial video for Food Network's Spring Baking Championship's homepage, Duff Goldman walked at-home bakers step-by-step through the cake decorating process from start to finish. To keep things simple and on an even playing field, Goldman went with a beginner's decorating skill: flowers.
Flowers are a fun, cute way to liven up a cake and go with almost any occasion from birthdays to weddings to well wishes to anniversaries. To get started, you'll need fondant, corn starch, a circle cutter, a little bit of water, a Q-tip, and a rolling pin. If you can't locate fondant in the baking aisle, you can easily make it from scratch with marshmallows, water, powdered sugar, and vegetable shortening (via Tastes Better From Scratch). You can also add icing coloring if you need colored fondant. 
Now, while you may begin with an even number of cut circles, Goldman warns you always, always want "an odd number of flowers." If you do make an even amount, he suggests adding the extra flower to the bottom. This may come as a surprise, but it's one of the only decorating rules that should never be broken.