The Ingredient The Pioneer Woman Loves So Much, She Always Has 6 Types Of It In Her Fridge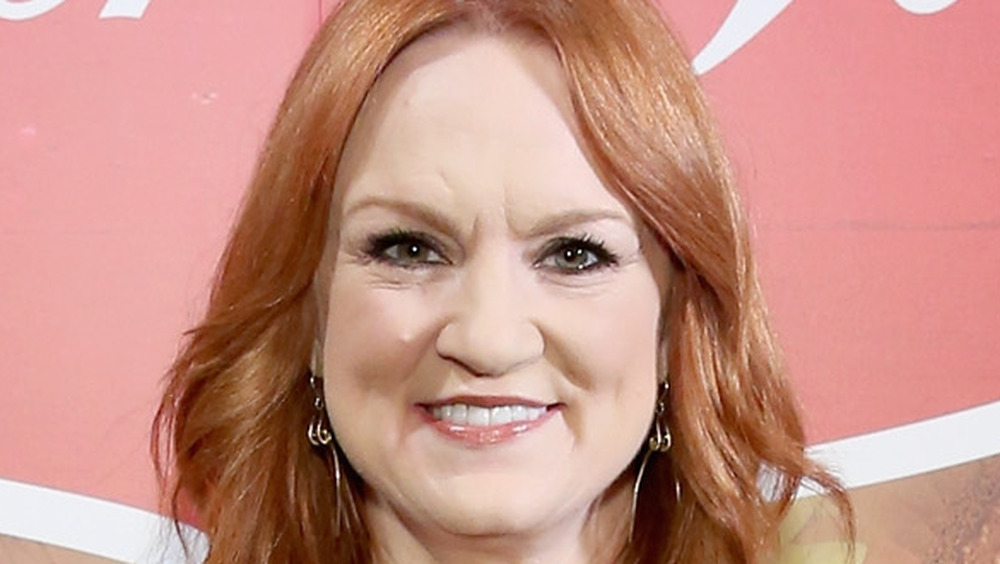 Monica Schipper/Getty Images
Ree Drummond, aka The Pioneer Woman, has a lot on her plate (cast iron skillet?) these days. Not only is she getting ready to host her oldest daughter's upcoming nuptials, helping her new foster son settle into the family, and launching her own line of products at Walmart. Recently, she's been in doctor mode, too: nursing her husband, Ladd, and son, Caleb, back to health after an accident on the ranch (via The Pioneer Woman). When life gets that hectic, you better have frozen meals and handy snacks at the ready. Or, if you're Drummond, six different kinds of cheese.
Showbiz Cheat Sheet points out that because Drummond lives on a farm, having a fridge and pantry stocked with essentials is...well, essential. According to her blog, Drummond's ranch is over fifty miles outside of Tulsa, Oklahoma, in the rural town of Pawhuska. Since there isn't a grocery store on every corner (perhaps there aren't even any corners) out in the countryside, Drummond likes to make sure that she has not one but six types of her favorite food, cheese, on hand for emergencies. Or, you know...Thursdays.
If one cheese is good, six cheeses are better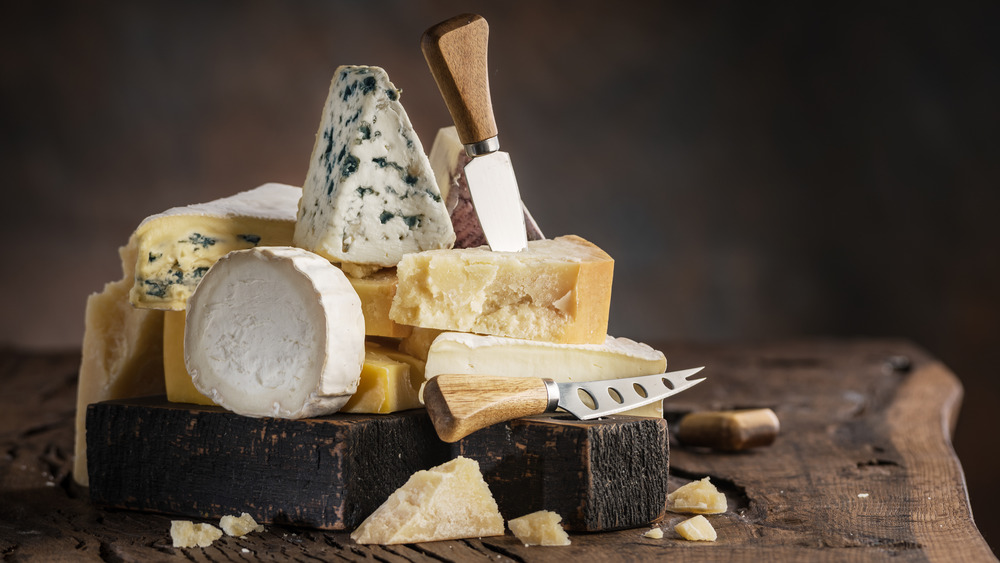 Shutterstock
According to Showbiz Cheat Sheet, Drummond named the six cheeses on a list of her "15 favorite fridge staples" in her 2017 cookbook: cheddar, feta, cream cheese, mozzarella, Monterey Jack, and parmesan. And if you're going to use up almost half the slots on a list of essential ingredients exclusively with cheese varietals...well, you really love your cheeses.
"One thing I eat every day would have to be cheese," Drummond told the Today show in 2019. "Cheese of any kind. I will take it any way I can get it. I love melted Swiss. I love cubes of white cheddar. I love goat cheese, feta cheese on a salad. The list goes on. I never met a cheese I didn't like." So, with everything the cowgirl cook has going on at the moment, if you're wondering how you might lend a hand, it sounds like a cheese basket (or maybe just a giant wheel of cheese?) wouldn't go unappreciated.