Robert Irvine Just Explained The Budget Behind Restaurant: Impossible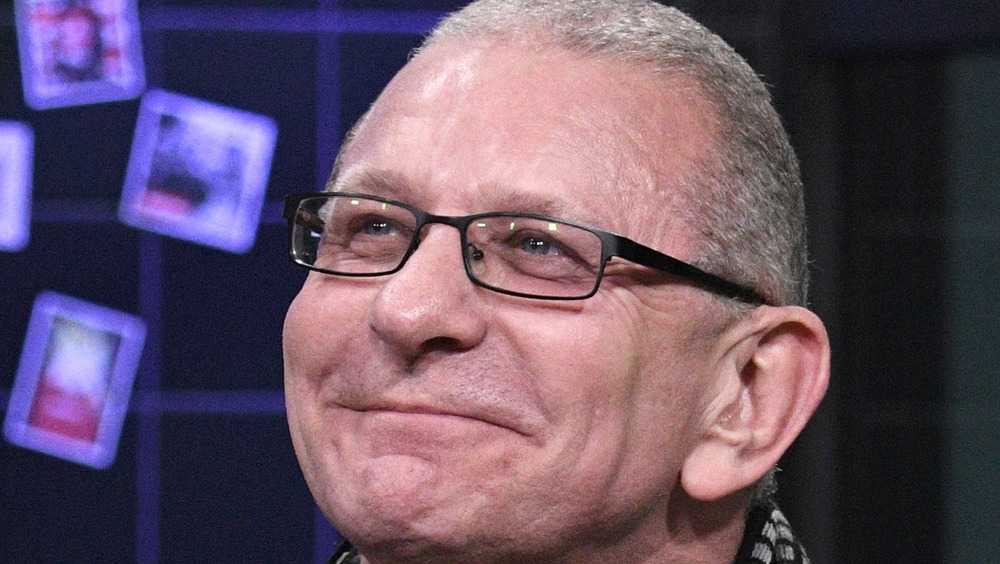 Gary Gershoff/Getty Images
The reality show Restaurant: Impossible, which is currently airing a new season on Food Network (and streaming on Discovery+), has a seemingly bottomless supply of source material: struggling restaurants in America. But each episode doesn't have a bottomless budget. Modeled after the Gordon Ramsay show Kitchen Nightmares, Restaurant: Impossible follows host Robert Irvine and his team of designers and contractors as they attempt to rescue a failing restaurant in two days and with just $10,000 (via Cooking Channel). Irvine tweaks the menu and schools the staff and owners, while his team spends that money on a full restaurant makeover.
If you watch the show, or if you just peruse a few of the before-and-after photos of those Restaurant: Impossible projects on the Food Network's website, you see that Irvine and his team upgrade everything, as needed. That can include the flooring, the ceiling, and everything in between. This may leave fans of the show wondering, do they really pull these transformations off for just $10,000?
Restaurant: Impossible no longer announces its budget, but it's still $10,000
One fan of Restaurant: Impossible wondered about the show's budget in a question on Twitter, which they directed at Robert Irvine. For a celebrity, the show's host is quite communicative on Twitter, discussing with fans everything from upset over Restaurant: Impossible being pulled from Food Network (via Reality Blurred) to Irvine's own COVID-19 diagnosis.
So when a Twitter user with eight followers and no profile picture had a question about Restaurant: Impossible, Irvine had an answer. "In the older #RestaurantImpossible episodes you always mentioned 48 hrs and $10K, and during the newer one you just mention the deadline," @baba3113 tweeted. "Is there a new budget amount now for RI design/build process?"
Sixteen minutes later, Irvine responded. "We don't bother talking about the money, as folks already know it," he said. "Sometimes I go over by couple grand, depending on what I find. But normally always the same."
There you have it: Restaurant: Impossible still manages to stick to the same old $10,000 budget but isn't strict about it. For all the latest Irvine news, be sure to stay tuned...to his Twitter account.