Dunkin' Belgium Has Incredible News For Vegan Fans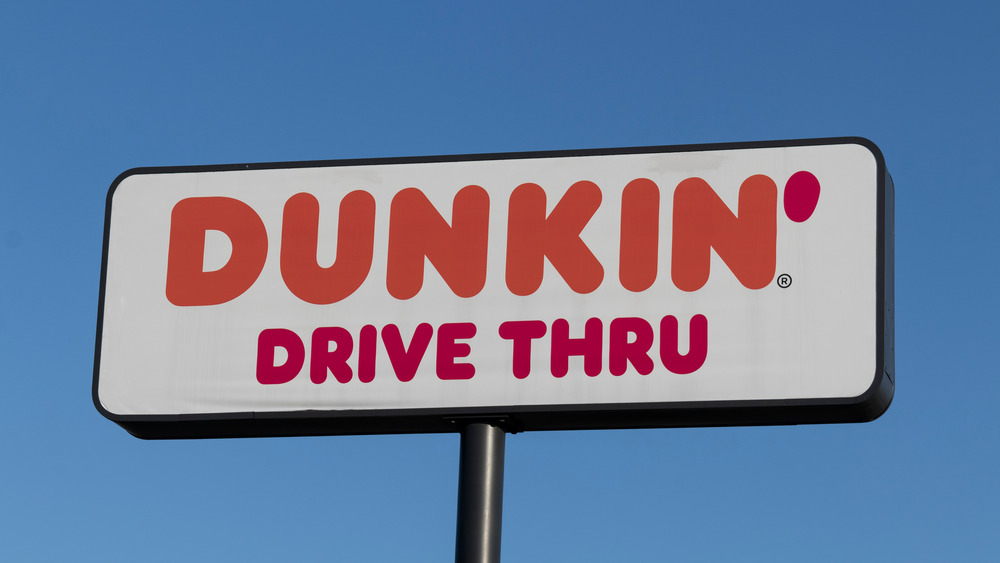 Shutterstock
What's better than a steaming hot cup of coffee and a freshly baked donut? Not a lot, really. A donut and coffee brand that has amassed a robust fan following across the world is, of course, Dunkin'. According to Eat This, Not That!, the brand is a giant in more ways than one. For example, did you know that you can step into a Dunkin' store and ask for your coffee to be prepared in...erm, 15,000 different ways? Yes, your list of choices is that massive. Who knew?
Additionally, the chain has a good international presence and wildly popular outside the U.S. For example, South Koreans love the brand so much that Dunkin' has managed to expand and include hundreds of outlets in the country. Fans can choose from plenty of donut flavors such as black rice and sausage pie coupled with the usual favorites. And customers can even get themselves bubble tea lattes (via Eat This, Not That!).
As reported by Green Matters, Dunkin' has also been making efforts to include healthy items on its menus, such as meatless sandwich options and oat milk. And more recently, the brand has come up with a few exciting updates for its vegan fans.
A lot of vegan options are on their way to Dunkin'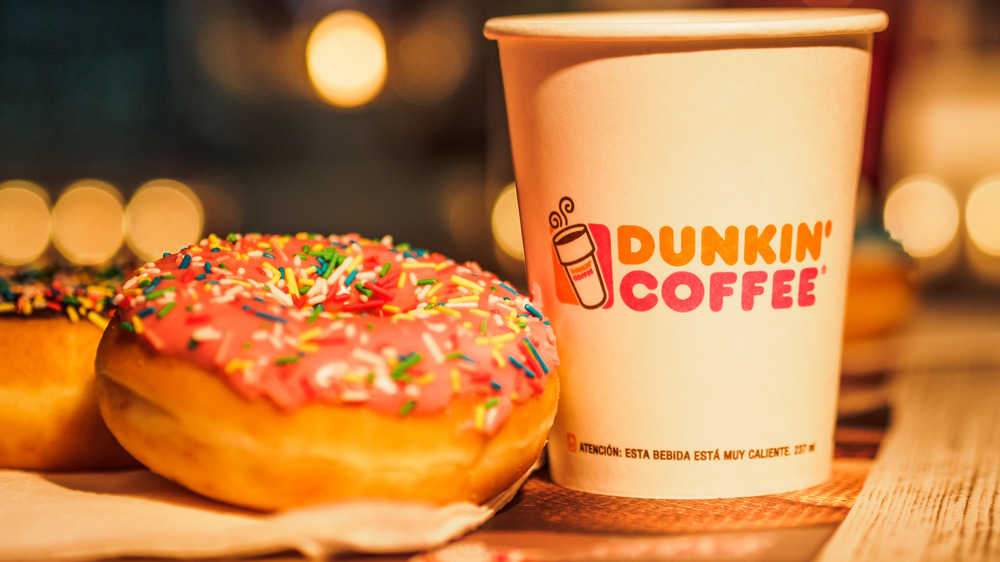 Shutterstock
As per Green Matters, Dunkin' customers in Belgium will soon be able to get their hands on vegan donuts. No this isn't a false alarm — fans will have more than 40 vegan options up for grabs, such as Original Glazed and Pistachio, Cinnamon Jam, and Sugared Raspberry. Dunkin' confirmed the news via a post on its Belgian Instagram account.
The post gave away more details about the new vegan offerings. It read, "New new new vegan donuts. Yes, your prayers have been heard." It added that customers can choose from several flavors and can place their orders online right away. The donuts will also be making their way to Dunkin' outlets in May. Sadly, there's no update yet on whether these varieties will make an appearance in America anytime soon.
Folks outside of Belgium are already hoping for the best. One Dunkin' fan commented on the post, "PLEASE bring these to the USA!" And we couldn't agree more with that request.