How Vegan-Friendly Is Dunkin'?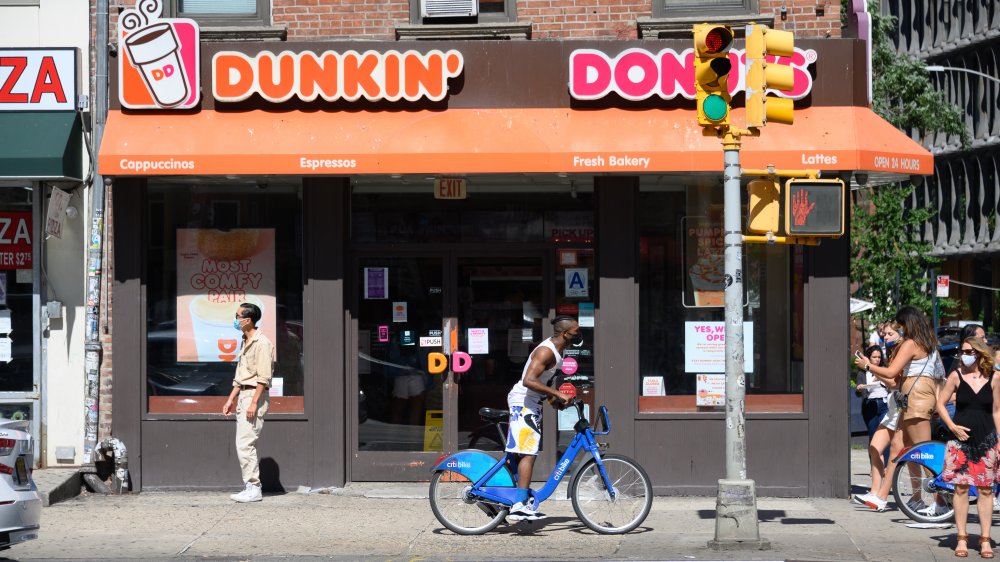 Noam Galai/Getty Images
Wondering what your options are at Dunkin' if you follow a vegan diet? After all, you can't order the donuts, egg sandwiches, or latte drinks that Dunkin's most known for. The good news is that there's still plenty you can order, according to Dunkin's site. 
The food options are super limited. You can order hash browns or, depending on the specific location, maybe oatmeal. You can also order a bagel in cinnamon raisin, plain, everything, or sesame, or an English muffin, but who wants a bagel or English muffin without anything on it? According to Peta, you can also now order a Beyond Meat breakfast sandwich, so you're no longer left almost totally protein-less when it comes to the breakfast menu.
You've got more options when it comes to the drink menu. You don't need to suffer through black coffee, if that's not your thing — Dunkin's had almond milk on offer for a while now, and they recently announced that they've added Oat Milk Lattes to menus across the country.
So what can vegans drink at Dunkin'?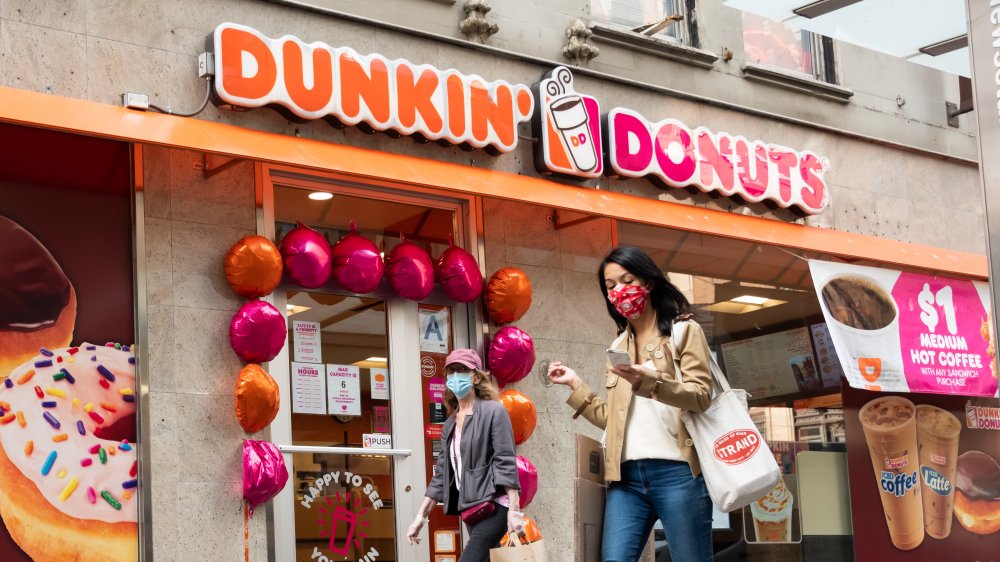 Noam Galai/Getty Images
You can order coffee — hot or iced — as well as an Americano, espresso, an almond milk or oat milk latte, a hot or iced macchiato, tea, a strawberry or blue raspberry Coolatta, which is basically a slushy, a cold brew, or depending on the location a Dunkin' Energy Punch.
When Dunkin' announced that the oat milk option would be going nationwide, Jill Nelson, vice president of marketing strategy for the company said via AP News, "Dunkin' is proud to stand apart as the brand that democratizes trends and finds new and innovative ways to keep Americans running. Bringing Planet Oat Oatmilk to Dunkin' locations across the country is another way we are reinforcing our commitment to providing guests with more choices to customize their favorite coffee and espresso drinks." 
Maybe in the future, vegans can look forward to more plant-based food options as well.