Richard Blais Has A Hilarious Trick To Get Kids To Eat Veggies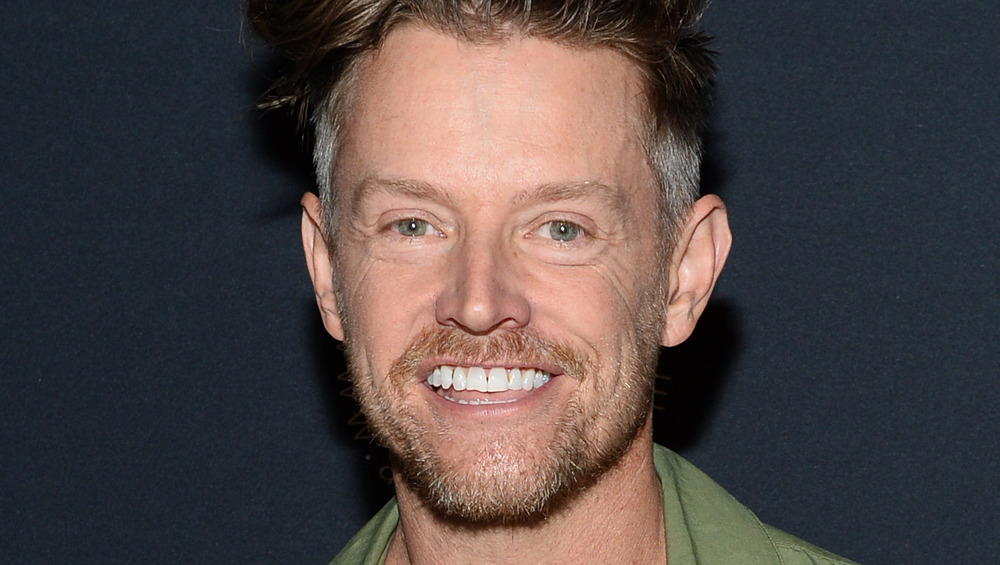 Noam Galai/Getty Images
Macaroni and cheese with peas. Carrots pureed into apple sauce. Zucchini hiding in a lasagna Bolognese. Most parents discover ways to sneak vegetables into their kids' favorite foods — but most parents are not the winners of Top Chef. For celebrity cooks like Richard Blais, who competed in the second season of Top Chef and went on to win its All-Stars competition in season eight (via Bravo), creativity in kids' cuisine knows no bounds. The California chef has even found a way to convince children to eat one notoriously peppery root vegetable.
"Getting kids to eat radishes since 2021," Blais captioned a recent Instagram video, which shows a young girl unknowingly sampling a whole radish coated in white chocolate. "What do you think?" Blais asks as she picks up the radish, disguised in ombre-pink dyed chocolate and a touch of flaky salt, by the leaves and takes a crunchy bite. "It's good," she admits, smiling.
The legitimate flavor combination of radishes and white chocolate
Blais' white chocolate covered radish might look like an Easter-season gimmick, but it's actually an official menu item at Ember & Rye, the chef's new restaurant at the Park Hyatt Aviara in Carlsbad, Calif. Radishes dipped in white chocolate sell for $8 along with a "lobster knuckle sandwich," Japanese Wagyu pinchos, and other playful yet high-end bites on the Snack Bar section of the menu. According to Yelp reviews of the restaurant, the radishes are a hit.
"We tried every appetizer on the menu... the white chocolate radishes are a MUST," wrote user Jenika K. "Weird, I know, but it totally worked," Janai S. said about the dish. The restaurant's business manager chimed in, too, saying that the radishes "are quickly becoming a favorite." Could Blais be onto something? While a Google search for white chocolate and radishes yields few results, butter and radishes are a popular combination in France, as the fattiness of the butter tones down the spiciness of the radishes, per Dorie Greenspan. Like butter, white chocolate is mostly fat plus sugar (via Bon Appétit), so Blais' idea makes sense. Suddenly, chocolate-coated radishes are sounding as good as chocolate-covered strawberries.