This Surprising Ingredient Will Totally Upgrade Your Devil's Food Cake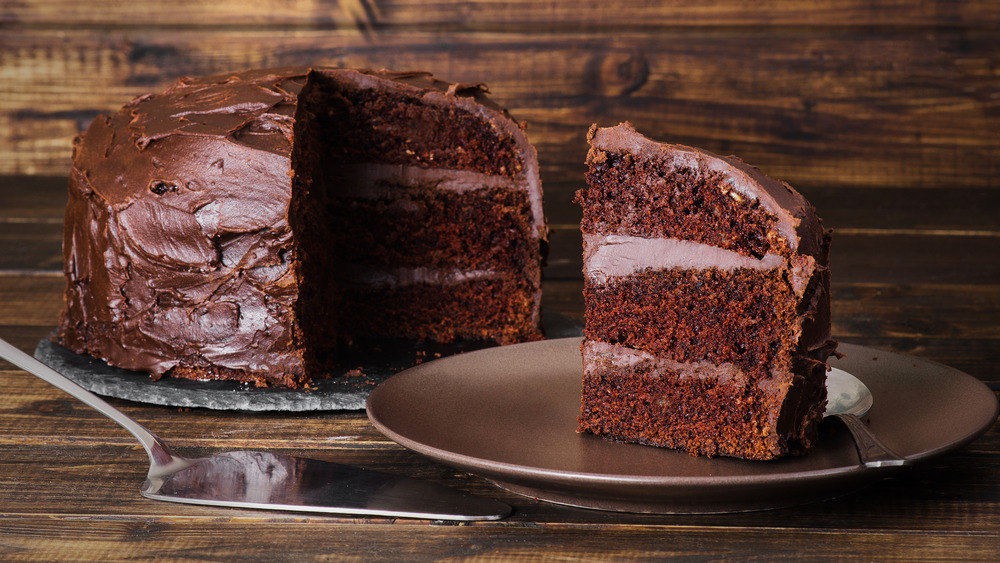 Shutterstock
Baking a cake no longer just presents the dilemma of having to choose between chocolate and vanilla. Whether you're gearing up to make one from scratch or going the boxed route, there are dozens of different flavors to choose from beyond the classics that will have you salivating before you even stick your cake pans in the oven.
If your sweet tooth is calling out for something of the chocolate variety, we highly suggest going for a devil's food cake when picking out your recipe from Pinterest or perusing the packaged mixes at the grocery store. Deemed the "chocolate version of an angel food cake" (who would've thought?), this type of confectionery treat is lighter in texture than your typical chocolate, while also packing a "richer" flavor in each bite (via HuffPost).
As with all cakes, there are plenty of ways to upgrade the standard devil's food cake recipe to make it an even more delectable dessert. The addition of coffee or espresso to the ingredient list is a common one, per Eat This, Not That!, as it will further deepen the treat's chocolate flavor. But there's a less obvious tip that could make your devil's food cake taste heavenly.
Try adding in the rind of this fruit next time you make a devil's food cake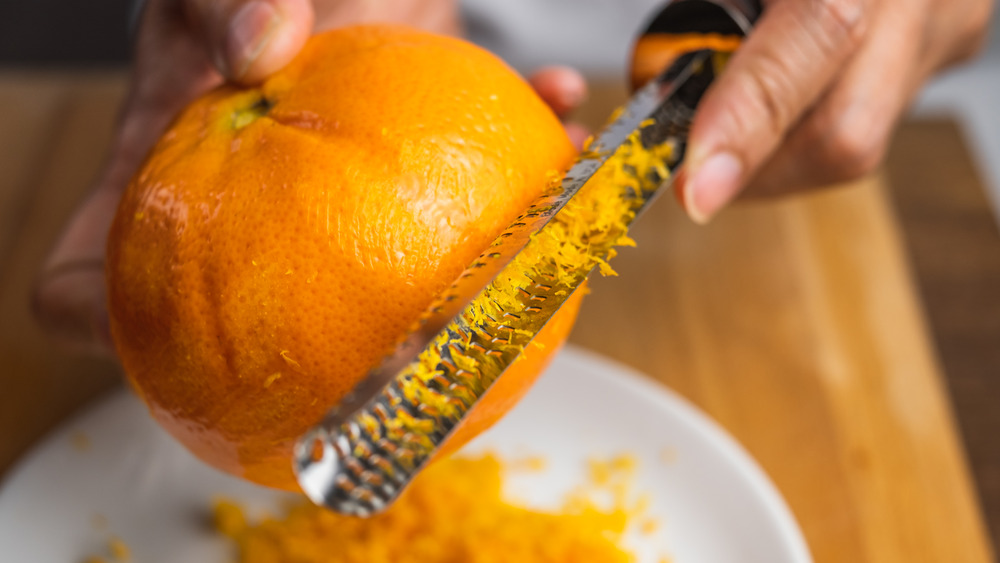 Shutterstock
What else can you add to your devil's food cake mix that will make for an even tastier slice? The rind of an orange, per Harington, Nebraska resident Clarence Husk, who offered Taste of Home the suggestion of grating some of the citrus fruit's exterior into the batter. "It will give it a deliciously different flavor," she told the publication.
According to Food Crumbles, grating an orange peel into your cake batter not only yields a different flavor than adding, say, a water-logged orange juice but makes for a stronger citrus taste as well because the flavors in an orange peel are much more concentrated. You can also add a considerable amount of orange zest into your batter without having to worry about it getting too liquidy – an issue that could ultimately lead to a less-than-desirable baked good (via Baking Kneads).
If you're sold on this surprising twist on the average devil's food cake and are ready to give it a try, make sure to brush up on other chocolate cake-making tips as well.