The Reason Ina Garten's Chocolate Cake Is So Good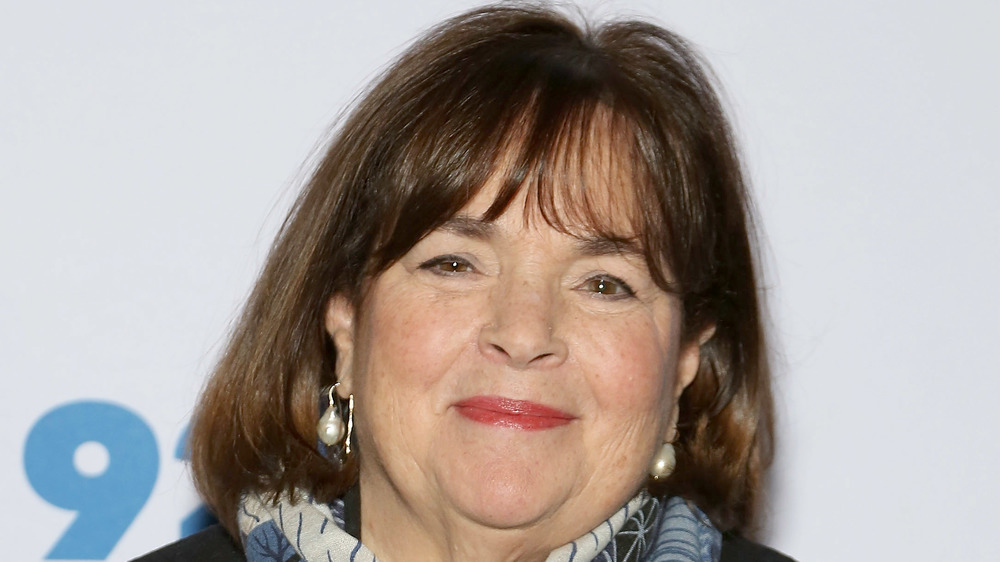 Manny Carabel/Getty Images
Ina Garten captivates food lovers with her dishes and her personality. Fans also love her delicious recipes, which often have secret ingredients. For example, Garten's chocolate cake contains a special item that makes the flavor really pop. The Kitchn has sung the praises of this recipe, and revealed that the secret to this chocolate cake relies on one ingredient: coffee.
As seen in her recipe, per the Food Network, Garten's chocolate cake uses both hot brewed coffee in the cake batter and instant coffee grounds in the chocolate icing. By combining coffee with the chocolate, the flavors complement each other. Coffee can be bitter, which brings out the bittersweet flavors in chocolate. Beyond the flavor pairings, this particular recipe uses the java ingredient twice, once in the cake and again in the icing. The double coffee boost, further accentuates the chocolate flavor. Although there is coffee in the recipe, just the rich chocolate flavor comes through in each fork full. 
Why are chocolate and coffee the perfect cake couple?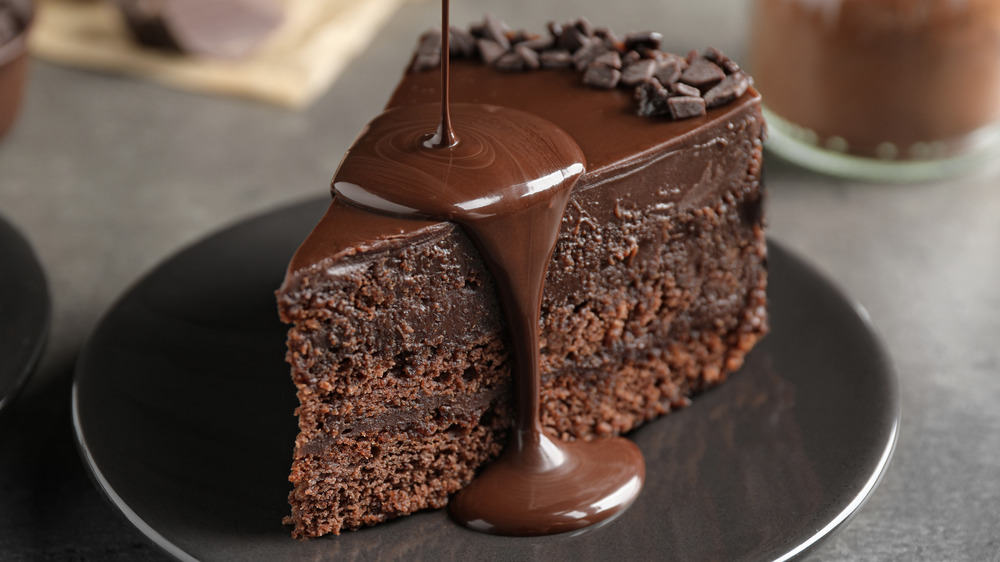 Shutterstock
Sometimes a simple ingredient swap or baking hack can make a difference in a recipe's final flavor. One example is using coffee as either an additional ingredient or a substitute in a chocolate baking recipe. Taste of Home recommends switching brewed coffee for the water in a boxed cake mix. Adding java isn't about making a coffee and chocolate flavored cake. Instead, the flavors in the coffee bring out the richness, depth and even bitterness of the chocolate. 
Although the Barista Institute explains that chocolate and coffee are different foods, there are similarities between the two items that make them a perfect pairing. While both coffee and chocolate stimulate, the roasting of the different beans creates the flavor similarities. From fruity notes in a light roast coffee to bitter notes in a dark roast, those flavors can play off of the chocolate. That idea is why adding coffee to a baking recipe works well. Next time when you are thinking about making a chocolate cake, consider adding some coffee into the mixing bowl, not just serving a cup of joe with that slice of cake.