Costco Shoppers Are Obsessed With This Dry Sriracha Seasoning
We may receive a commission on purchases made from links.
If you're looking for an undiscovered gem of a product or a killer deal, Costco is the place to be. The membership-only big-box retail store is constantly releasing new products, and at a very affordable price. Just take their dry sriracha seasoning by food brand Rodelle, for example, which has loyal customers and periodic shoppers obsessed.
We first heard of Rodelle's new dry sriracha seasoning from the much-loved @costcobuys Instagram account. Which only seems naturally fitting, as the account is the holy grail of Costco finds. From the bottle, the seasoning looks fantastic. But then again, how hard is it to mess up a dry seasoning?
As reported by @costcobuys, Rodelle's dry sriracha seasoning is sold in a 9-ounce bottle for only $4.99 at Costco. According to the packaging listed on Amazon, the bottle comes with 246 servings, so we doubt you'll be running out anytime soon. Additionally, Rodelle's seasoning has zero calories (score!).
What does Rodelle's dry sriracha seasoning go with?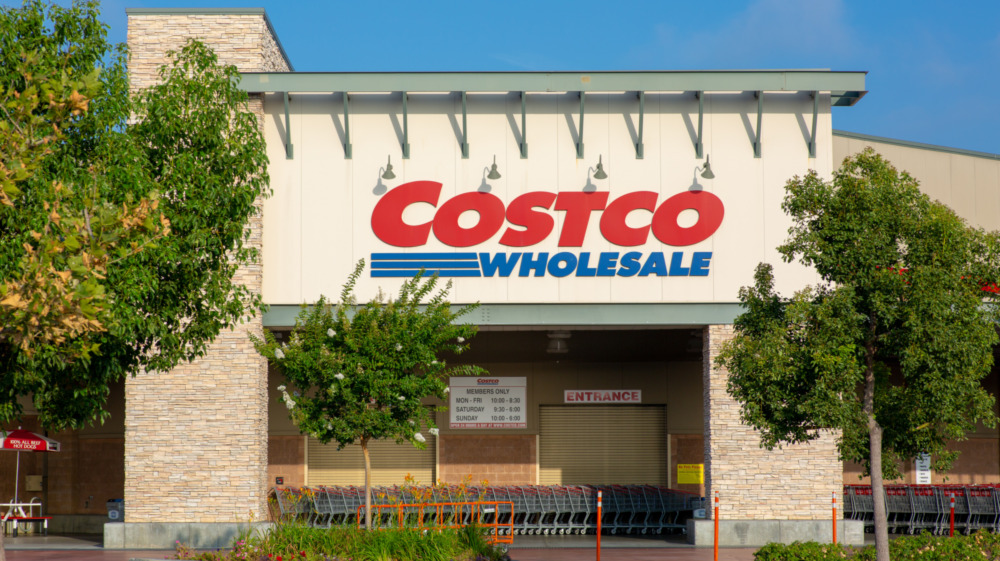 Shutterstock
Made with salt, pepper, sugar, garlic, vinegar powder, paprika, soybean oil, citric acid, and parsley flakes, Rodelle's dry sriracha seasoning won't leave your meal lacking any flavor (via Amazon). According to the @costcobuys Instagram account, Rodelle's seasoning is "an excellent, flavorful seasoning!" and tastes yummy on pretty much anything from breakfast potatoes to chicken, and even shrimp.
Instagram followers of the account left tons of positive remarks, commenting how excited they were to test out the dry sriracha seasoning at home. After being tagged in the post by a fellow Costco shopper, one commenter praised, "this sounds divine." Two more commented: "the best seasoning" and "I'll try that!" Even a Trader Joes Instagram fan account (@traderjoesobsessed) got in on the action, saying, "Neeeddddddd [fire emoji]."
Based on the Instagram post, Costco fans are pumped about Rodelle's dry sriracha seasoning; however several shoppers have left notes stating this particular Rodelle seasoning is not available at their Costco location, including online. Be sure to keep your eyes peeled, and stockpile a couple of bottles just in case your location sells out or discontinues the product!