Why Costco Fans Should Be Following This Instagram Account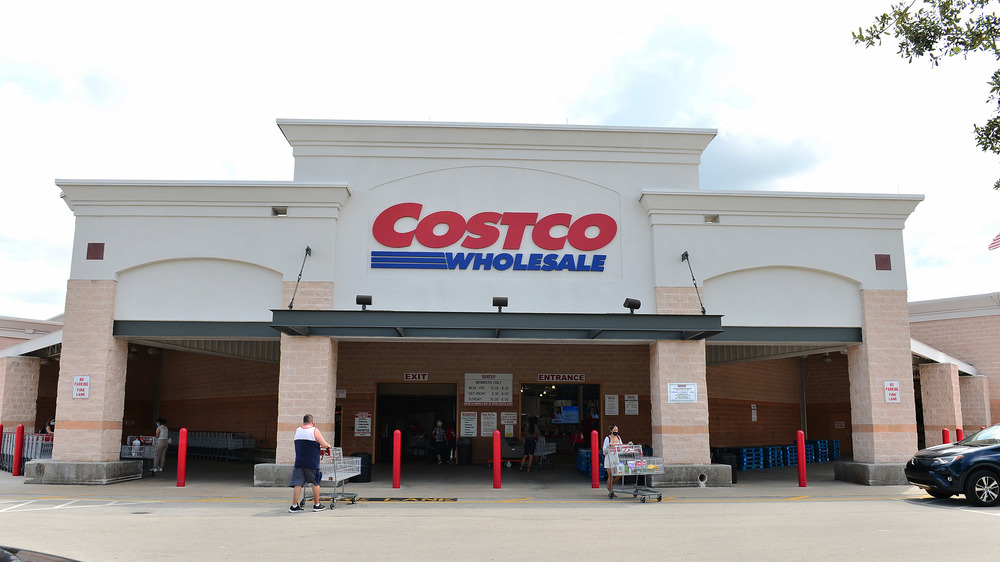 Johnny Louis/Getty Images
Costco is a mecca for deal-seekers, lovers of all things sold in bulk, and delicious food court pizza. It's not hard to lose yourself in the giant bottles of low-priced olive oil and vanilla extract and while you're busy digging through all those center-aisle deals, there's a good chance you can miss something. Fortunately, there's an eagle-eyed Instagrammer out there scoping out Costco's best – and sometimes quirkiest – buys and they're a must-follow for any true Costco fan.
According to Narcity, @costcobuys uncovers the best Costco deals in the U.S., resulting in a feed riddled with drool-worthy food, classy kitchen decor, and some things that just make you scratch your head in wonder. Even if you don't have a Costco membership, this account is worth scrolling through just for the entertainment of it all. Here's a taste of some of @costcobuys best finds that might just make you want to join the 294,000 people and counting who already follow them on the Gram.
This account shows you how to live your best Costco life
We'll never forget the day @costcobuys brought Costco's giant tray of baklava, featuring five different varieties of Turkish treats into our lives via Instagram. Or, when they introduced us to Costco's raspberry crumble cookies that are so popular, they basically have their own mini community on Reddit. Then, just when we thought things couldn't get any better, up popped Costco's edible brownie batter, the vegan, gluten-free dessert hummus we never knew we needed. Yes, edible brownie batter is a thing and according to Instagrammer @jenniferlswanson's comment, it's "amazing".
But this Instagram account is more than just delicious food finds – it also helps followers keep things cute in the kitchen by sharing deals on three-piece serving platters, printed kitchen towels, and cookware sets. Plus, your four-legged friends are covered too, thanks to posts about Costco's advent calendar for dogs and Costco food court-themed dog toys. Because @costcobuys crowdsources deals by encouraging other Costco lovers to tag them in posts for a chance to be featured, followers are sure to be treated to the best of the best offerings from around the country. What more could a Costco fan ask for than an Instagram feed full of warehouse club eye candy and a safe space to share a love of bulk-buy deals with like-minded, Costco-obsessed foodies? Do yourself a favor and give this account a follow so you, too, can live your best Costco life from now on.