Mario Lopez Reveals The Best Mexican Dish You've Possibly Never Heard Of - Exclusive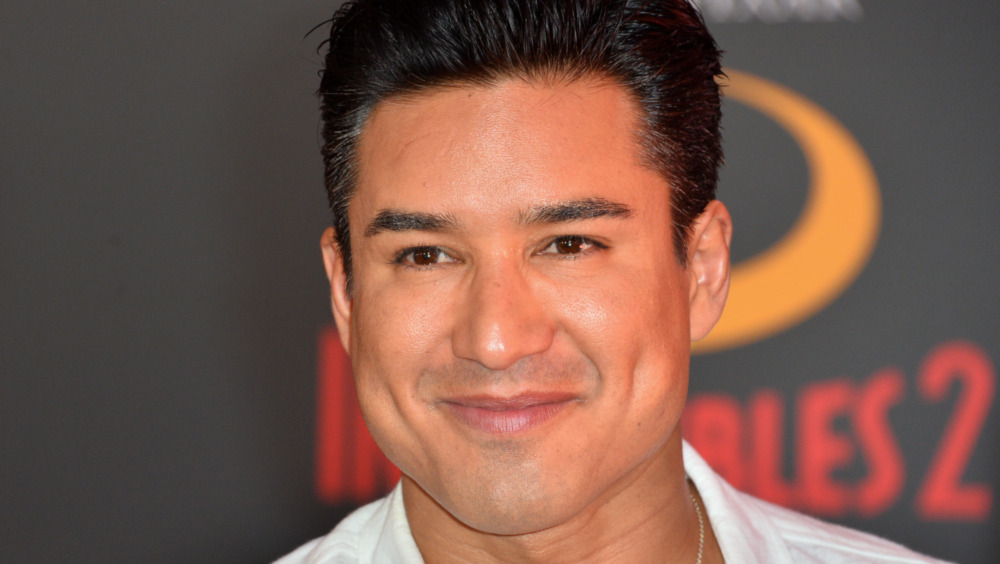 Shutterstock
We may receive a commission on purchases made from links.
You may not know this, but Mario Lopez is actually quite the foodie. He may be most famous for playing the role of the kind-hearted hunky high school jock, A.C. Slater, in the perennially popular high-school comedy, Saved By the Bell. However, he's had many other acting roles over the years, including a hilarious portrayal of pre-KFC Harland Sanders in the Lifetime original mini-movie, A Recipe For Seduction. Over the years, Lopez has also made a name for himself as a dancer (he was the runner-up for Season 3 of Dancing With The Stars, according to Insider), an author of both fitness and children's books (via Amazon), and an accomplished and likeable television host (via IMDb).
But besides playing perhaps the most famous fried chicken chef on the planet, where does food fit in? As a matter of fact, Lopez has "always wanted to be in the food space," the star told Mashed during an exclusive interview. "I'm all about the 'Five F's' — family, faith, fitness, fun, and food." Lopez finally made it happen when he opened his first restaurant, Mario's Tortas Lopez in late March of 2021. A virtual restaurant that partners with brick and mortar restaurants to deliver Mexican-style sandwiches, rice bowls, nachos, sweets, and more to hungry Americans, Mario's Tortas Lopez is poised not only to help the pandemic-worn businesses it partners with to pull in some much needed additional revenue, but also to bring attention to the best Mexican dish you've maybe never heard of. 
Mario Lopez's new restaurant is all about the tortas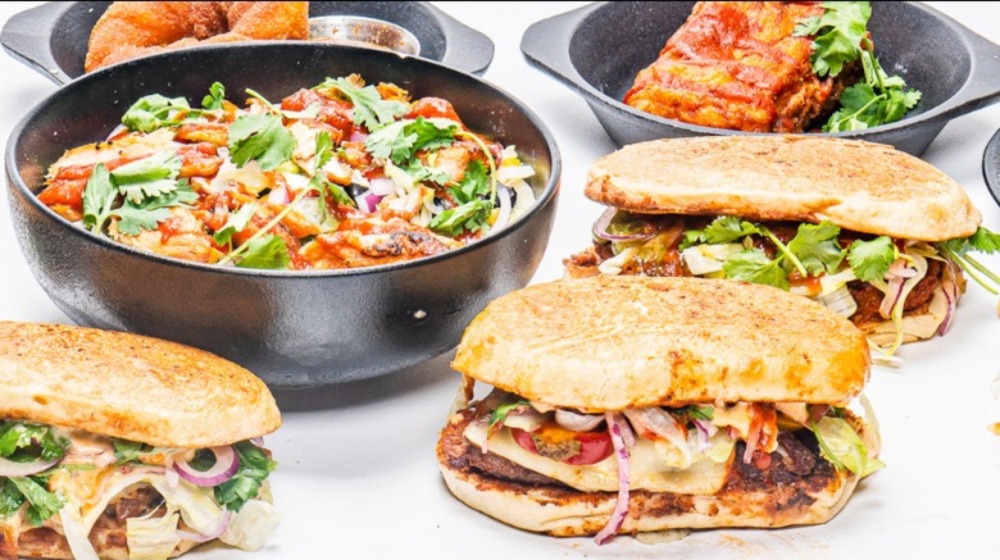 Tamar Aprahamian (Earl Enterprise)
Having grown up in a Mexican-American household, Mario Lopez was inspired to make Mexican food more accessible nationwide (via QSR Magazine). Despite the fact that tacos have been hogging the spotlight in the U.S. for years, the torta is just as ubiquitous in casual Mexican cuisine, says Spoon University. As Lopez explained to Mashed, this "very underrated sandwich" is essentially "Mexico's version of the hoagie or the sub." Lopez' tortas are served on grilled telera rolls, and their fillings deliver classic Mexican flavors. "We['ve] got beef barbacoa, chorizo and egg, grilled chicken, pork carnitas, chile relleno, all kinds of delicious flavors," the restaurateur explained, including a vegan chorizo option. Toppings include guacamole, salsa, cheese, and shredded lettuce (via Mario Tortas Lopez).
Although Mario's Tortas Lopez serves these in cauliflower rice bowl form as well, it's the tortas that are closest to Lopez's heart — especially the grilled chicken and pork carnitas options. "These two are probably my favorite right here," he said, illustrating his point with actual tortas. (Which looked so good, we had to ask if there was a Mario's Tortas Lopez near us — there is!) Lopez, who was very involved in developing the menu with renowned chef Eric Greenspan, is confident "people are really going to dig it if they give it a chance." In fact, Lopez wouldn't be surprised if "Tortas Tuesday" becomes the next big thing! 
For more information on Mario's Tortas Lopez, be sure to visit the website.