The Reason Jane Goodall Sued Tyler Florence's Baby Food Brand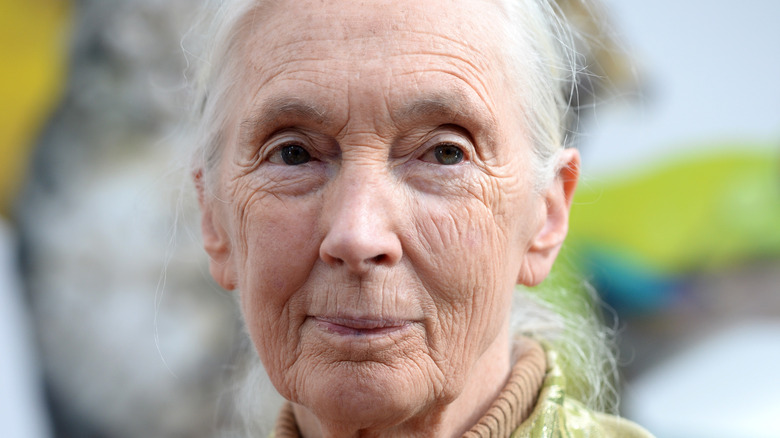 Michael Kovac/Getty Images
You might not think that Jane Goodall and Tyler Florence have really anything to do with one another, but the two do share a brief, if tumultuous, connection — one that all comes down to baby food. Here's how it all went down.
Founded in 2009, according to the company, Sprout Organic Foods focuses on organic, fresh baby food and eco-friendly packaging, with options that go above and beyond your traditional pureed peas. Florence, being one of the co-founders, helped create a line that includes baby food entrees such as peach rice pudding and lentil bolognese. And, in 2010, the brand caught the eye of the Jane Goodall Institute for Wildlife Research, Education and Conservation.
According to the lawsuit in question, the institute had been on an "extensive search for a suitable licensee that could provide organic and vegetarian products in the infant food category." Sprout Organic Foods and the Jane Goodall Institute signed an agreement in August 2010, giving Florence's brand the ability to use the Jane Goodall brand and name, and promising the Jane Goodall Institute royalties from the associated baby food sales.
So where did things go wrong?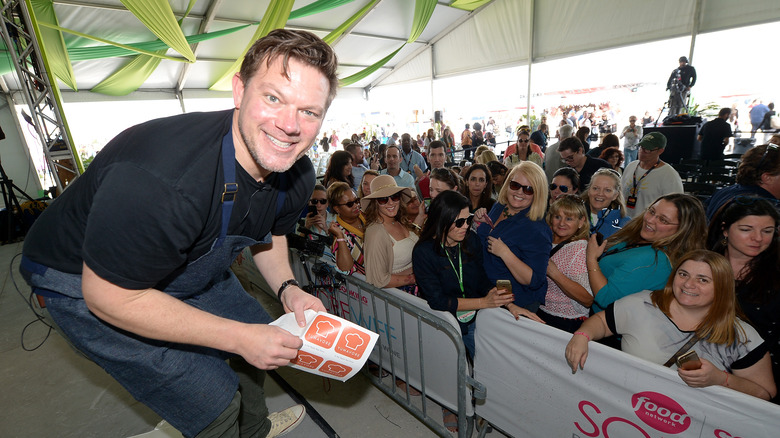 Gustavo Caballero/Getty Images
Just a year after the initial agreement was signed, in August 2011, the Jane Goodall Institute filed to sue Tyler Florence's Sprout Organic Foods brand, the reason being, it says, that Sprout never actually made or sold any Jane Goodall Janey Baby baby food, even though the expectation was that Sprout would generate approximately $5.5 million for the institute through selling the baby food in the first year of the agreement, with $6 million projected for the second year (via Food & Beverage Litigation Update). 
Gothamist reports that Jane Goodall herself even went to the Sprout supplier farms to create promotional and marketing materials for the baby food — and still, nada. As a result, the institute wanted $720,000 for breach of contract. So how did Sprout Organic Foods respond? They said that the company's CEO at the time, who signed the contract with the institute, didn't have the authority to do so.
And the result of the lawsuit? There was no future life for a line of Sprout Organic Foods Janey Baby food, but the Janey Baby name did find a partner elsewhere, just not in the food world. Now, you can find the Janey Baby brand on a line of children's clothing.