The Truth About Ina Garten's Friendship With Tina Fey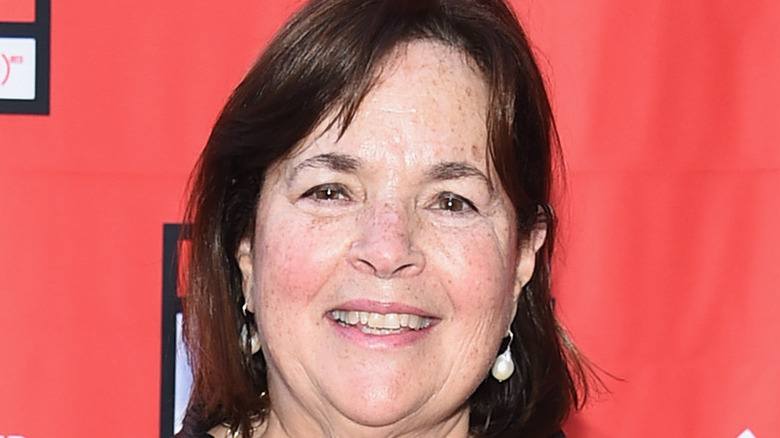 Michael Loccisano/Getty Images
Is there anybody that Ina Garten can't get along with? The Food Network star has developed a number of friendships throughout her illustrious career, and with people from all walks of life. Naturally, she has several buddies in the culinary world, like Martha Stewart and Giada De Laurentiis, per The Travel, as well as Bobby Flay, whose talent she once told Food Network "blows [her] away." The Barefoot Contessa has befriended plenty of A-listers as well, including actress and comedienne Tina Fey.
Fey and Garten may seem like a somewhat unlikely duo, but both ladies have expressed their admiration for each other a number of times since becoming pals. Garten, for example, had nothing but compliments for her fellow brunette shortly after their friendship was born, telling Food Network in 2012 that Fey was "everything you think she is and gorgeous to boot."
The love between these two stars has even been cemented on the small screen, and not on Garten's hit Food Network program The Barefoot Contessa. Rather, Entertainment Weekly noted that it was the beloved chef who was the one to make the cameo appearance, showing up on an episode of Fey's show 30 Rock.
Tina Fey's character Liz Lemon loved Ina Garten too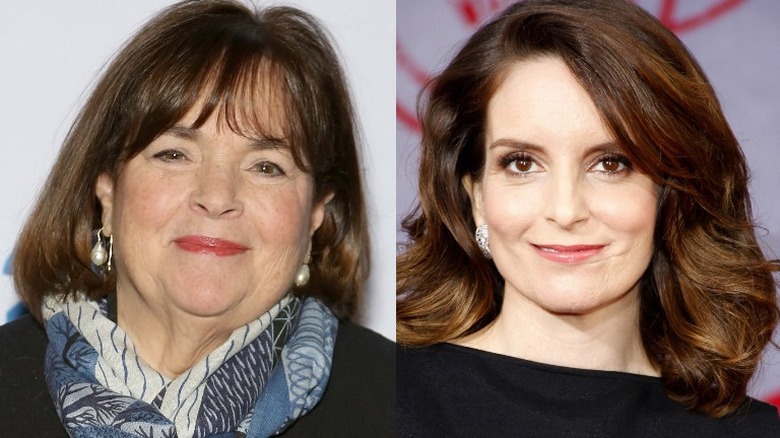 Manny Carabel/Getty & Shutterstock
Ina Garten's on-screen talents went beyond the Food Network in 2011 when Entertainment Weekly said she made a brief appearance as herself in Tina Fey's hit NBC show 30 Rock. Garten showed up in a fantasy of Fey's character Liz Lemon, who daydreamed that The Barefoot Contessa was her neighbor in The Hamptons.
Fast forward to 2016 when, according to Garten's website, she went on tour to promote her 10th cookbook, Cooking With Jeffrey. Fey reciprocated her friend's favor from five years prior by serving as moderator for Garten's event in New York, during which the Mean Girls star deemed the now 73-year-old "more beloved than Tom Hanks and  Blu Ivy combined" (via Vanity Fair).
Garten again spoke highly of the woman that she told San Diego Magazine was her "dream" moderator during a later stop on the 2016 tour, describing her as "unbelievably smart" and "absolutely the funniest person I've ever met" (via People). These ladies are clearly quite fond of each other, and we hope to see more of this star-studded friendship in the future!