This Is How Much Ina Garten Is Really Worth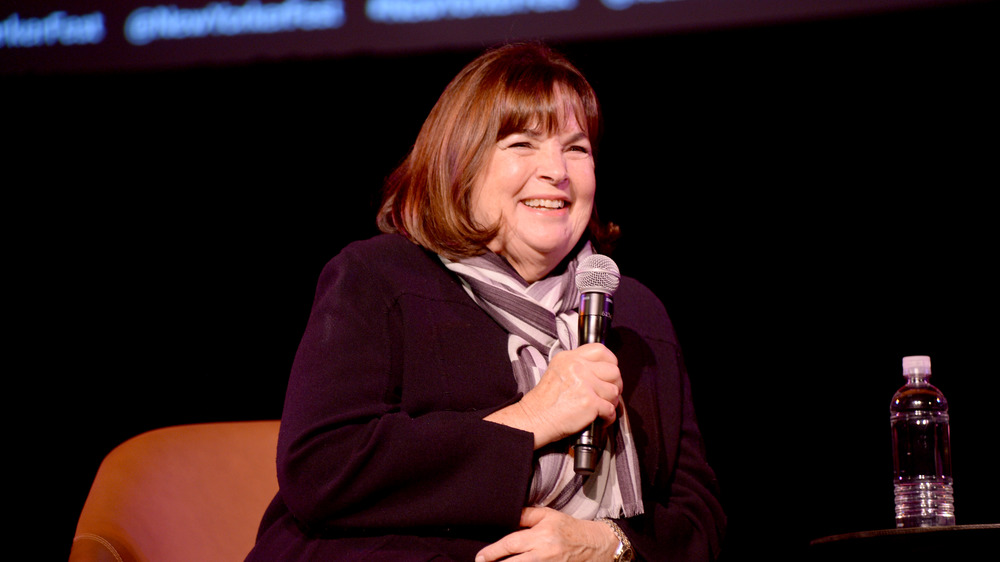 Brad Barket/Getty Images
Whether you've been a fan of the Barefoot Contessa for years or you only know of Ina Garten from the various memes circulating the internet, there's no doubt that the Contessa is rolling in cash. The 72-year-old chef, author, television personality, entrepreneur, and former nuclear policy analyst has, before you even combine her income with her husband's, a net worth of $60 million (via Celebrity Net Worth). Add on Jeffrey Garten's investment banker worth and it tallies up to a combined net worth of $120 million. But all of that cash isn't necessarily rooted in Garten's culinary career. In fact, it goes way back to some of Garten's earliest career decisions.
Before Garten broke into her Food Network stardom, she not only had a pilot's license and worked as a government aide and then a White House budget analyst (via PBS), but she also was tapping into one of the most lucrative money makers: real estate. Garten was flipping houses on the side, until she could afford the purchase that would make her famous (via Washingtonian).
The one purchase that launched Ina Garten's empire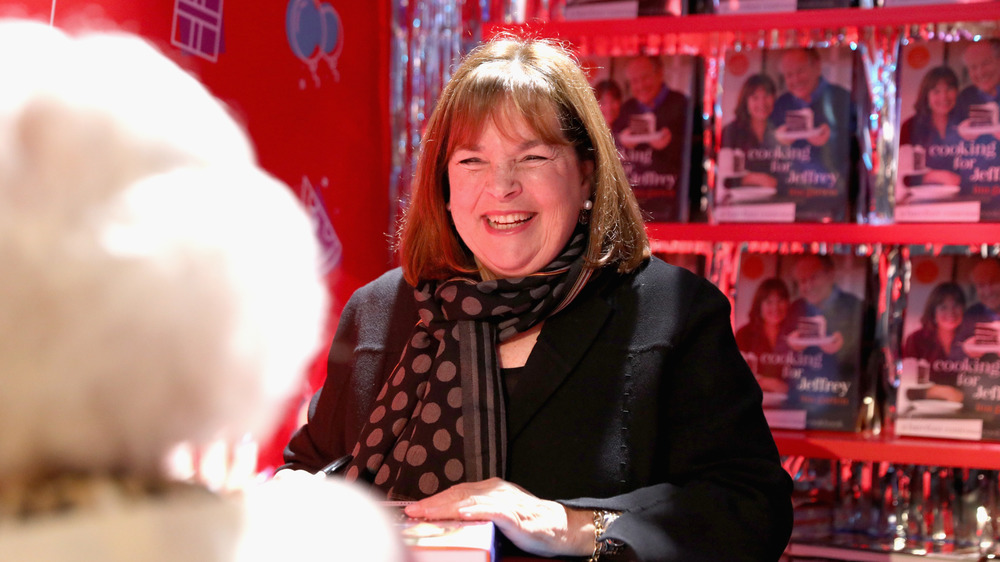 Amy Sussman/Getty Images
While it's fairly likely that Ina Garten could've grown her wealth exponentially just working in government, flipping houses, and being married to Jeffrey, in 1978, she made a purchase that changed the entire trajectory of her life. She purchased a small specialty food store in the Hamptons, christened The Barefoot Contessa Speciality Store. Under Garten's ownership, the store grew by leaps and bounds, attracting a wide array of celebrity clientele, until she finally sold the store in 1996. However, it was only the start of where Garten would make her fortune. 
By 2001, Garten published two cookbooks, The Barefoot Contessa Cookbook and Barefoot Contessa Parties, both of which were wildly successful. Then in 2002, Food Network came calling. The Barefoot Contessa show is still running and Garten continues writing cookbooks, to stellar sales (via Variety). 
The money-making ventures do not end there, though. The Barefoot Contessa also has her own food product line, Barefoot Contessa Pantry, and her assets include a $4.6 million New York City apartment, as well as a $10 million East Hampton home. It all tallies up to her net worth of $60 million.