This Music Star Was Fired From Three Different McDonald's Locations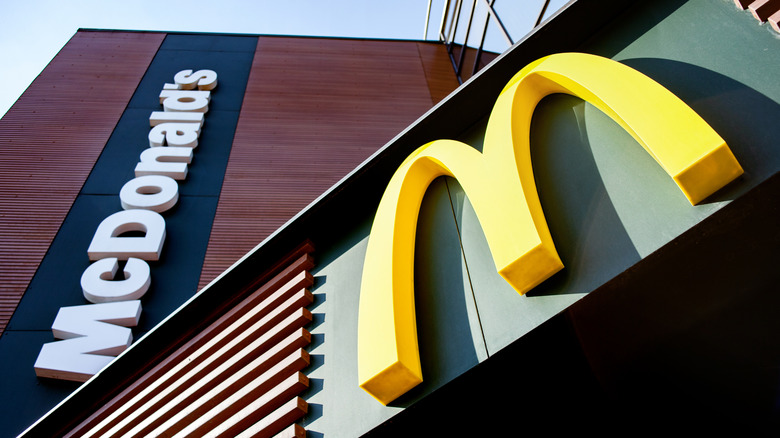 Shutterstock
Pharrell is famous for a lot of things. Besides his super-successful music career (in the course of which he has scored numerous Billboard hits and won over a dozen Grammys), Pharrell is also 1) an Esquire- and GQ-certified fashion-icon (via MTV News), 2) an award-winning movie producer and composer (via IMDb), and 3) co-founder of successful clothing and shoe lines. Oh, and he's also 4) worth $200 million (via Wealthy Gorilla). It didn't all happen at once, though. Before the fame and wealth, Pharrell was an opening-shift fry cook at a series of Virginia McDonald's restaurants.
This personal-life fun fact has been tailing Pharrell for years. On an episode of MTV's When I was 17, he shared stories of his McDonald's misadventures (via Dailymotion). It has continued to pop up since then – once in 2015 on the Late Night with Seth Meyers show and more recently in 2021, during his appearance on Naomi Campbell's No Filter web series (via Showbiz Cheat Sheet).
From setback to comeback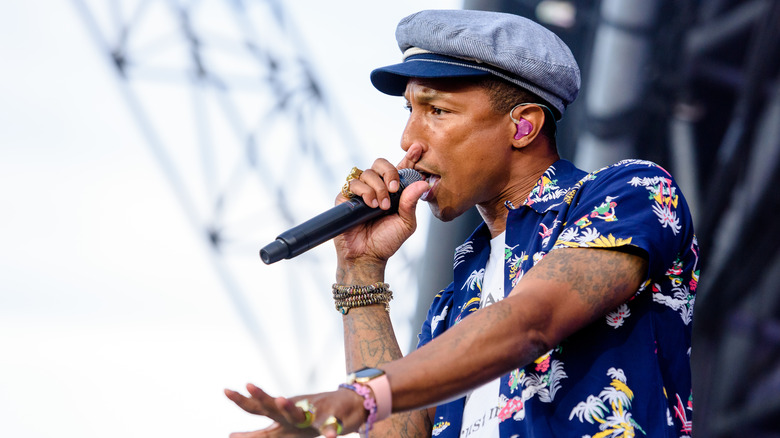 Shutterstock
While at high school, Pharrell worked successively at three different McDonald's, getting fired from one location and moving on to another. By his own admission, he was neither good at the work nor interested in it. "I was lazy," he told MTV"s When I was 17 (via Dailymotion). "I hated mopping the floor. And I hated opening up." He was also prone to distraction: "I['d] get caught up in the music they play in the dining area," he told Seth Meyers in his 2015 interview (via Showbiz Cheat Sheet). "At a certain point they realized I was no help; I was only good at eating the chicken nuggets." When Pharrell was fired from his third job, his application to a fourth McDonald's location was rejected – the management having been discouraged from hiring him by his previous employers.
Despite the setback, Pharrell would go on to forge a brilliant career in music, one which ultimately reunited him with McDonald's in 2003 when he was tapped to produce the Justin-Timberlake-sung "I'm Lovin' It" jingle (via Pitchfork), which, as Showbiz Cheat Sheet points out, is currently the longest-running slogan in McDonald's history. If anyone's lovin' it, it must be Pharrell.