Why Subway Franchisees Are Calling Working For The Company A 'Nightmare'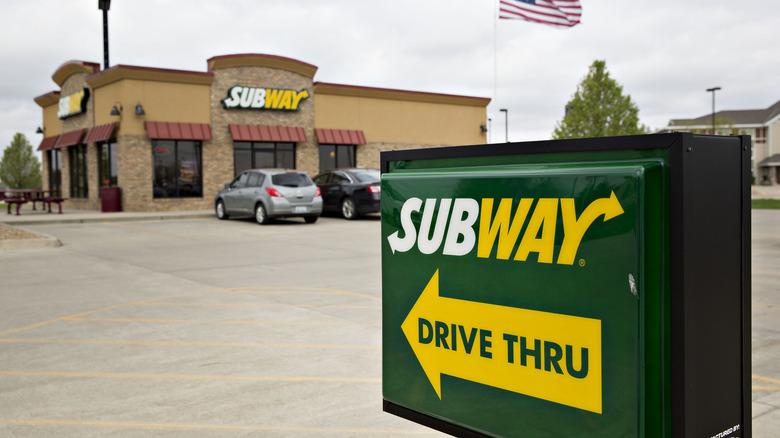 Bloomberg/Getty Images
Subway has struggled to keep up its public image during 2021. Back in January, a lawsuit emerged against Subway for committing food fraud (via Fox). Scientists discovered that after a lab analysis, Subway's tuna lacked any trace of tuna, let alone fish. This allegation followed a Canadian lawsuit a month earlier against Subway, after scientists tested Subway's chicken and found it only contained 50 percent chicken (via The Canadian). The sandwich chain now faces another public image debacle thanks to an open letter signed by more than 100 franchise owners. 
According to Insider, the letter comes addressed to Elisabeth DeLuca, one of the company's owners, and details how Subway denied their businesses' requests to obtain quality ingredients for sandwiches, how the chain opened up too many competing locations in the same areas, and how the corporate office did not allow the stores to reduce operating hours during the pandemic in order to draw in a larger revenue stream. The letter also blamed Subway for making individual restaurants take out Paycheck Protection Program loans and apply for federal aid to subsidize the $5 footlong promotion, while receiving no aid from the corporate end of Subway.
A dark portrayal of Subway restaurants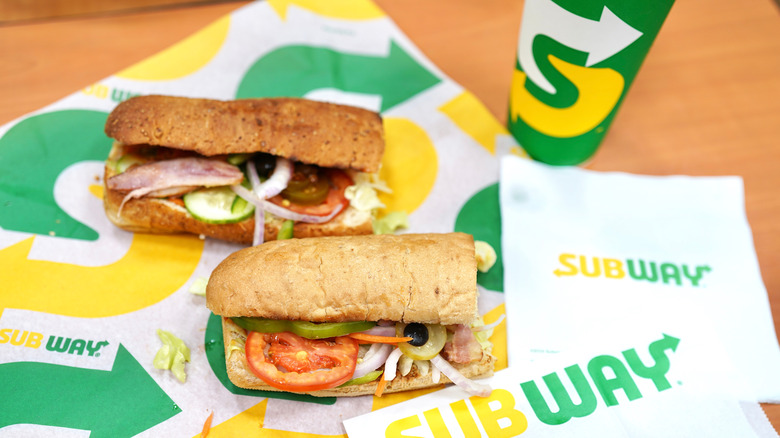 Shutterstock
Subway has since denied the allegations, stating that the voices represented in the letter constitute a small percentage of franchise owners (via Insider). A Subway representative also reaffirmed the business' commitment to its franchised restaurants. Rumors about the sandwich chain's precarious position in the restaurant industry have led some to speculate that the brand might try to sell itself in the near future, leading worried Subway restaurant owners to demand a form of compensation if their business goes under. The letter of demands addressed this fear, asking the Subway corporate office to distribute an 8% royalty rebate to franchisees if the sale of the company goes through. This royalty rebate would cover advertising costs and other corporate services. 
We can only speculate as to what happens next for the sandwich giant, but times seem especially tough if you find yourself as a Subway employee. Keep your eyes peeled on the news to see what develops next in this internal business struggle. If you love Subway, make sure you visit them a bit more often. If a shakeup occurs, we might see a whole new side of the business and could even see a whole different menu and set of working practices.