The Truth About Andrew Zimmern's Feud With Tyler Florence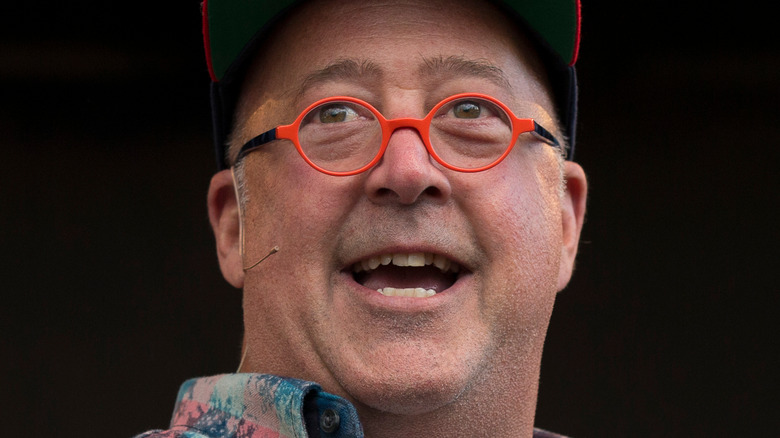 Shutterstock
Celebrity chefs Andrew Zimmern and Tyler Florence have both established themselves as respectable icons in the food industry. Sadly, the chefs haven't always gotten along with each other, as well as some of their peers in the culinary world. For example, Zimmern was rather transparent about his thoughts on Florence in 2009 — well, basically, he didn't have good things to say about his colleague.
In a blog post that was later taken down, Zimmern basically said, "Monday's episode [of Momma's Boys] featured the world's least talented TV chef, Tyler Florence, once again churning out the questionable cooking advice and leading the ladies through a menu of the mom's fave recipes" (via E! News). Ouch! He also said that he believed that Florence was being creepy on the show by staring at the women who made an appearance. Uh-oh.
Florence wasn't amused by these remarks and came up with a response of his own.
Zimmern and Florence don't get along with each other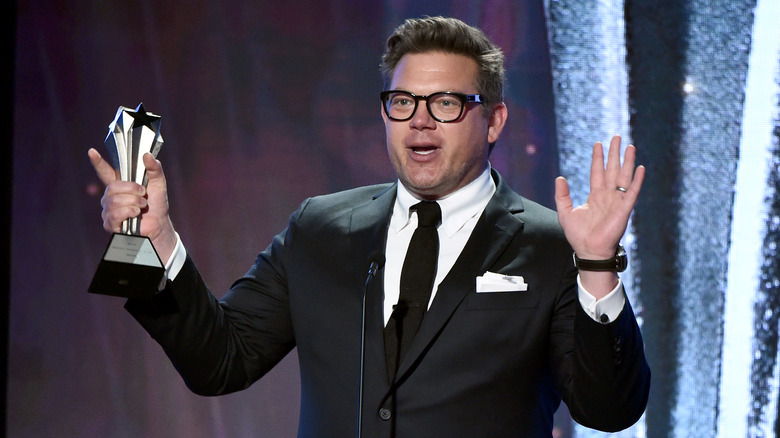 Alberto E. Rodriguez/Getty Images
Well, Chef Florence didn't hold back while commenting on Zimmern, to put it mildly. In fact, according to E! News, he was pretty up front. He implied that he didn't appreciate Zimmern's comments in the least when he said, "This guy, Andrew Zimmern, the guy who eats dried camel c*** for a living, has decided to dis my life's work because I did, my personal friend, Ryan Seacrest, a favor and helped him out with his first big television production, Momma's Boys." Ouch.
Florence added that the show was loved by audiences, and that he enjoyed being a part of it. The chef also acknowledged that it's supposed to taken with a pinch of salt because it's a reality show. Furthermore, he explained that he believes that Zimmern isn't capable of appreciating the funny stuff on Momma's Boys on account of his poor sense of humor. Oh no.