The Store-Bought Chili Pepper Paste Giada De Laurentiis Swears By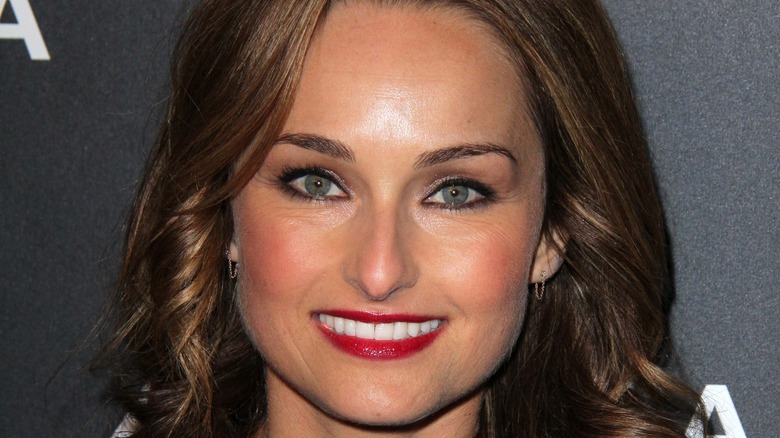 Shutterstock
Fans of Italian food or those who watch Italian cooking programs like Giada De Laurentiis' show have probably heard of Calabrian peppers, one of Italy's best spicy pepper varieties. While you can certainly use the fresh peppers, most Italian chefs seem to turn to the chili paste that is made from them. With a "smoky, salty," and spicy flavor, it's a condiment that easily amps up the taste of many dishes (via AllRecipes).
The beauty of this product is its versatility, which is probably why it's one of the seven products De Laurentiis adores, according to Kitchn. Thanks to its complex flavor profile, Calabrian chili pepper paste can be spooned over top of the meals you create or mixed into them. AllRecipes suggests using it on eggs and pizza or mixing it into soups or meatloaf — which, you have to admit, a dollop of smoky heat added to any of those dishes sounds pretty delicious.
Why Giada De Laurentiis loves Calabrian chili paste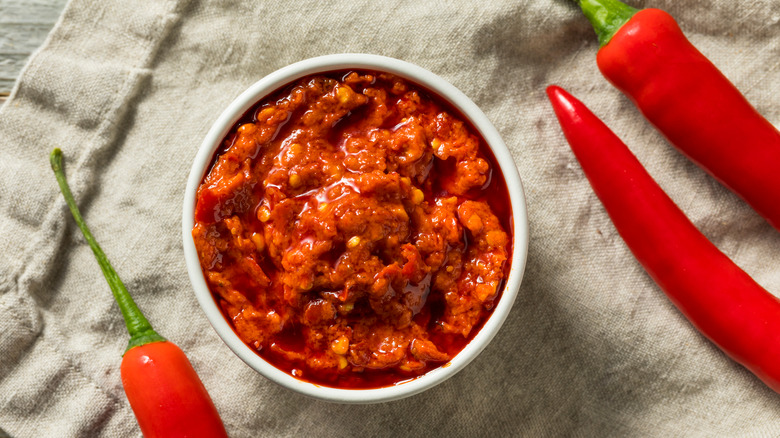 Shutterstock
Luckily, Giada De Laurentiis not only shared the chili paste she likes, but she also divulged the particular brand she relies on. She told Kitchn that she swears by Tutto Calabria Crushed Hot Chili Peppers, adding that it becomes the highlight of any dish it's added to. Though the brand isn't readily available at most grocery stores, she informed Kitchn that it can be found at Italian markets and online.
De Laurentiis went on to discuss how she likes to use the condiment to level up her dishes. "I just use a little bit. It's kind of like using Tabasco or any other spicy sort of chili pepper sauce. I use this one on pasta, on chicken ... I add it to just about everything. Not Jade's food, it's a little too spicy for Jade, but it depends on how much you use," she explained to Kitchn. So if you want something to give your tried-and-true Italian dishes a boost, try ordering a jar of this Calabrian chili pepper paste. It's clearly worth the effort of finding it.