Here's What Giada De Laurentiis Has Been Up To During The Pandemic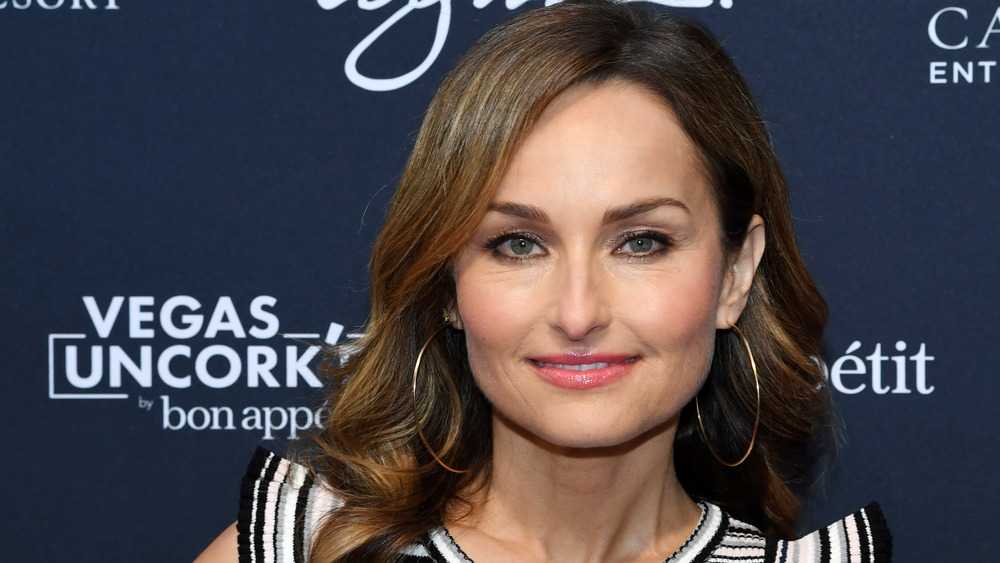 Ethan Miller/Getty Images
Celebrity chef Giada De Laurentiis has not let the COVID-19 pandemic keep her from achieving her goals. The restauranteur, who is known for her cookbooks, her television appearances, and her penchant for cooking, has been doing a rather impressive job in terms of making the best with what she has. For example, De Laurentiis decided to continue working on her culinary skills and came up with a plethora of recipes for canned dishes (per TMZ).
In adorable news, she has also been active on TikTok and has been adding cute videos on a regular basis. And guess who has been guest-starring in these videos with the celebrity chef? It's her daughter, Jade, who has been keeping her mother company on social media. The duo has been wowing audiences with their videos, as they offer fans a glimpse into their everyday lives. For example, in one video, the girls were spotted working on delicious, homemade pizza together. Aww!
Giada De Laurentiis hasn't let the pandemic slow her down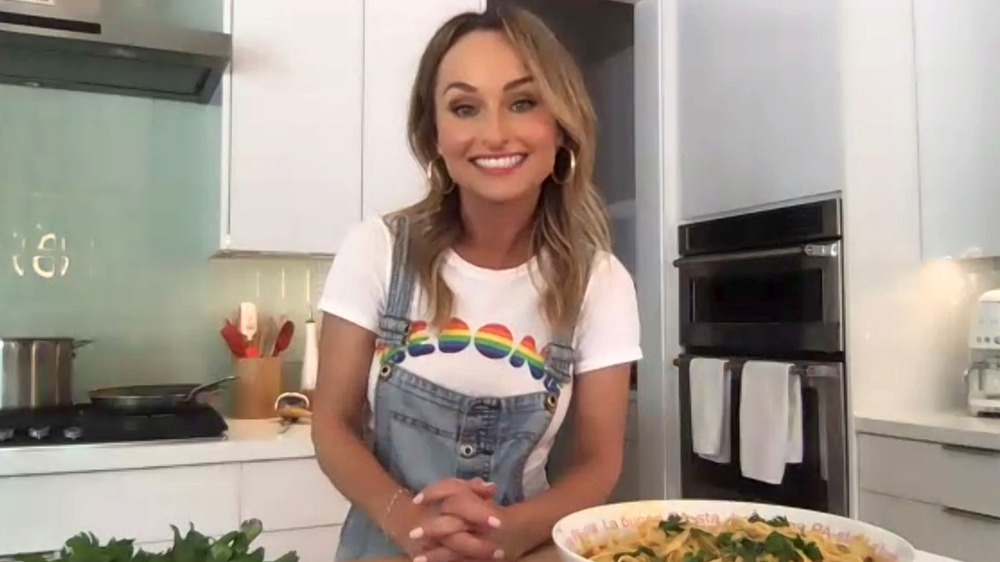 Getty Images/Getty Images
Along with posting videos with daughter Jade, Giada De Laurentiis has also been sharing lots of useful tips and tricks to help her fans as they experiment in the kitchen and try out new things (via CheatSheet). For example, the chef taught her fans how to cut and carve a watermelon without fretting over the process. She has also been giving her viewers a treat in the form of simple, easy-to-follow recipes, such as preparing wholesome pasta with the help of a pasta machine and coming up with a delectable coffee and chocolate smoothie.
Additionally, the chef has also revealed exciting news: She's planning on working with her friend and fellow chef, Bobby Flay, on a new show called Bobby and Giada in Italy. The show, which is scheduled to be released on Discovery+ in 2021, will feature Flay and De Laurentiis sampling and preparing delicious meals in Italy (via People). Undoubtedly, De Laurentiis is on a roll and has no plans of stopping anytime soon!