Here's What Inspired Kardea Brown To Start Her Own Cooking Show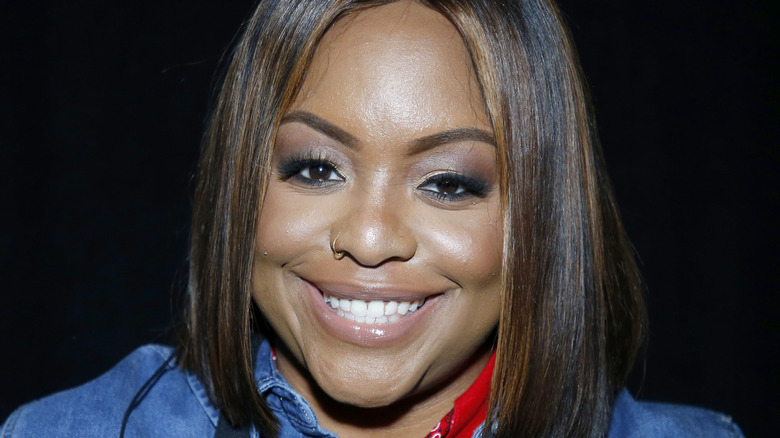 John Lamparski/Getty Images
If you have turned on the Spring Baking Championship in the last few weeks, you have seen Kardea Brown's smiling face as she compliments and critiques an enviable line-up of sweet treats. But she's more than a judge on the newest season of the popular cooking competition — she also has her own highly rated show on Food Network. Now in its fourth season, "Delicious Miss Brown" features Brown whipping up family recipes in her South Carolina kitchen — everything from fried green tomatoes to cornbread.
Brown may have developed a love for food and cooking at an early age, as she learned how to cook from her mother and grandmother, but it was not until 2015 when she decided to turn that love into a career (via Garden and Gun). How she came to be on TV is an interesting story — one that took a lot of courage and perseverance. Here's what (or rather, who) encouraged Brown to start her own show.
Kardea Brown's TV career started as an idea from her ex-boyfriend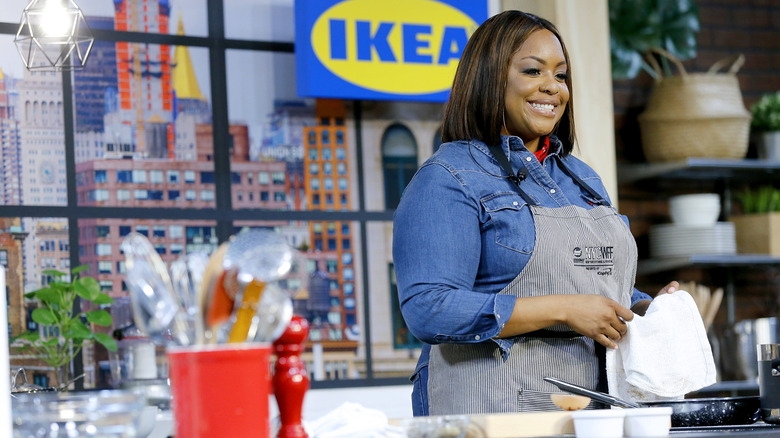 John Lamparski/Getty Images
In an interview with Garden and Gun, Kardea Brown admitted that it was an ex-boyfriend who signed her up to audition for a show pilot on Food Network. Taking a leap of faith, she quit her job as a social worker in 2015 and put everything she had into pursuing her culinary dream. "I was literally broke," she explained. "I sold everything I had, moved back down South, and had to figure out a way to get my foot in the food industry."
While the idea to start her own show came from her former flame, Brown has always had a passion for cooking. It all goes back to her Southern roots, growing up in the South Carolina low country. "Our household in Charleston, we took very meager ingredients and made them into flavorful big pots of love," she told Cuisine Noir. "I'm very excited about showing people that it doesn't take much to make a lot."