Everything We Know About Robert Irvine's New Alcohol Brand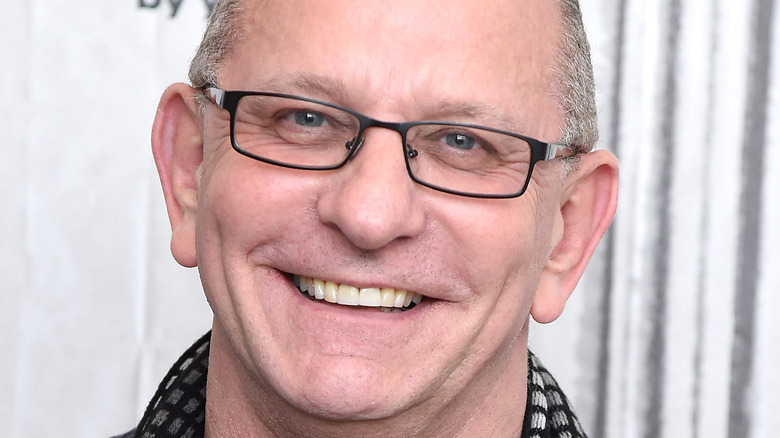 Gary Gershoff/Getty Images
If you need a little inspiration in life, celebrity chef Robert Irvine is a good person to turn to. The chef, entrepreneur, television personality, cookbook author, and philanthropist has a success story that's worth emulating. According to his Food Network bio, Irvine has often used his fame to help others in need. For example, he launched the Robert Irvine Foundation in 2014 to help those who have served in the military, as well as first responders. 
The man behind successful shows like "Restaurant: Impossible" has entertained his fans for years on television. Thankfully, he does not intend to slow down anytime soon and is always up to something, working on new and ambitious projects. What's the latest? Well, according to his Twitter profile, Irvine has been working on a new alcohol brand and has a line of exciting products that are about to launch in a few weeks. Woohoo!
This won't be the chef's first time experimenting with alcohol, either. He has previously collaborated with a craft distillery called Boardroom Spirits (via FSR Magazine). The chef spoke about the distillery's products in 2017 and said, "Their spirits are top-notch and I am inspired by their entrepreneurism and commitment to creating clean, natural products made from real foods with no added sugars, dyes, or artificial flavors."
Robert Irvine's new brand seems promising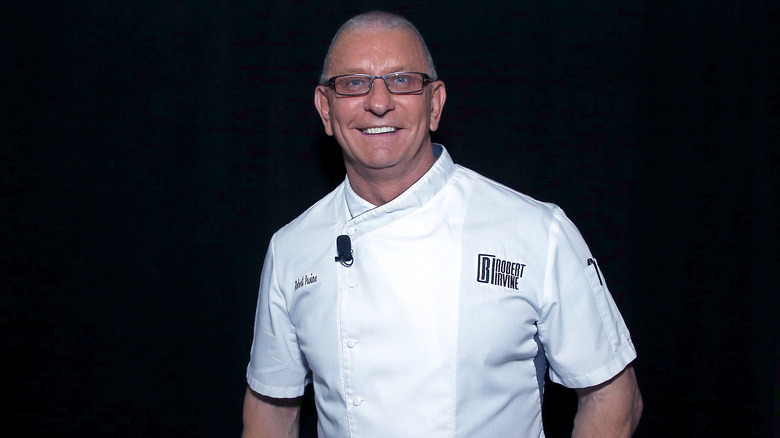 John Lamparski/Getty Images
Robert Irvine's new alcohol brand seems like it's set to delight his fans. The chef has not released a lot of information yet, but did let his fans in on a few interesting details. He wrote on Twitter, "We have a new Liquor line coming soon and lists of new bars and food in stores. I own the distillery and like all our other products .. money will go to our foundation @rirvinefound stay tuned." So far Irvine has included two products in his line: distilled vodka and dry gin.
In another tweet, the chef revealed that he has worked hard on the recipes himself and has incorporated his favorite ingredients. Plus, they are all natural. Irvine also mentioned that fans will only have to stay patient for a few more weeks before the products make their debut in stores. 
Fans are definitely looking forward to Irvine's new project. A Twitter user wrote, "This is fabulous!!! I'll be looking for it!" Another fan joked that they would love to test the products before they are officially launched. That's certainly a relatable thought!