Robert Irvine Has Good News For Dinner: Impossible Fans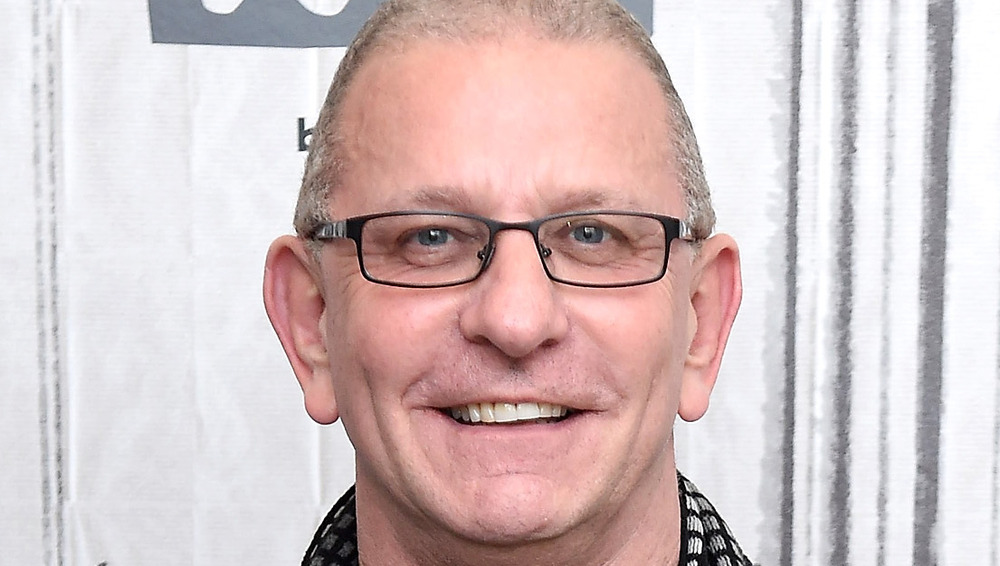 Gary Gershoff/Getty Images
Chef Robert Irvine is renowned in the culinary industry for his extraordinary skills. He's also a popular television personality. According to his website, the chef is well known for several shows, including but not limited to Restaurant: Impossible, Next Iron Chef, Worst Cooks in America, Chopped: Impossible, and Restaurant Express. His Food Network show, Dinner: Impossible has been quite the sensation.
The show isn't tame in the least and showcases extreme cooking challenges. One of Irvine's most interesting challenges, for example, involved preparing a grand meal for 150 pirates (via the Food Network). What's more, he had to adhere to a strict deadline of eight hours to cook and was required to make sure that he included seafood like turtle meat and lobster and an entire pig. Thankfully, the chef was up to the task and finished the challenge successfully. 
Dinner: Impossible was off the air for nearly ten years. But as highlighted by Chew Boom, Irvine's show made a comeback this year on Food Network. For those happy to get another taste of the series, there's even more good news.
Irvine has been shooting several new episodes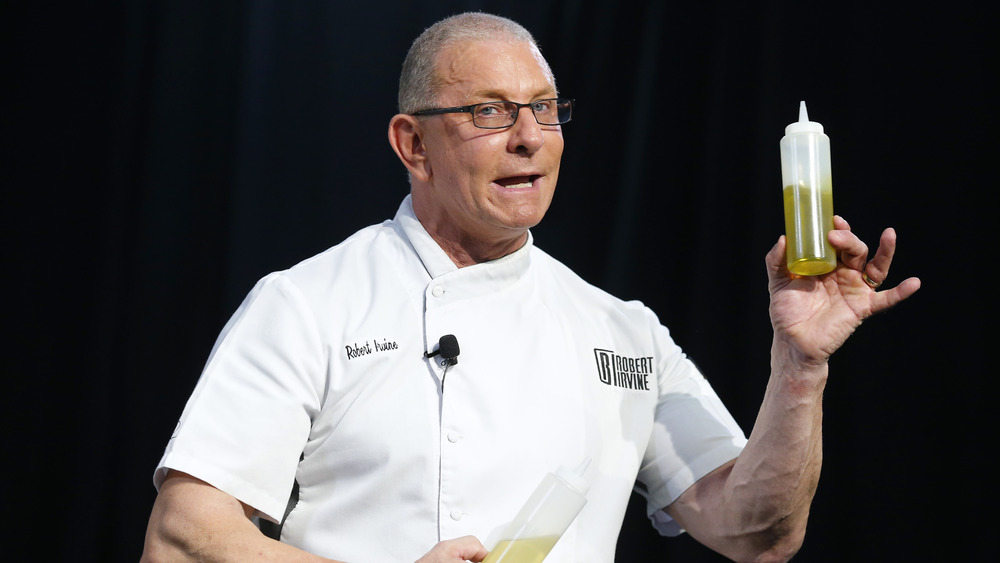 John Lamparski/Getty Images
In the revival of Dinner: Impossible, the challenges are "bigger" and tougher, according to Discovery. The team originally filmed four hard-fought episodes, with Irvine cooking up a storm and working hard to meet tight deadlines. They shot episodes in several locations, including Oahu, Hawaii, and Cerro Gordo, California. Irvine was excited to be back and said, "Dinner: Impossible wasn't just my first-ever television show and the way American audiences were introduced to me, it was where I met my wife Gail. Naturally, the show has always held a special place in my heart. Over the years it's been incredibly gratifying to learn that it meant so much to the fans, too."
Recently, the chef took to Twitter to announce that the team has more than four episodes lined up for the new season. A fan asked whether Irvine and his team are planning to work on new episodes. The chef wrote, "Well, we shot four and are already shooting more. It is really at the end of the day whether you guys enjoy the show and want more .. without someone watching it [doesn't] move forward .. so hope you do enjoy it!" Clearly, fans are happy, too.