The Secret To Ina Garten And Jeffrey's Successful Marriage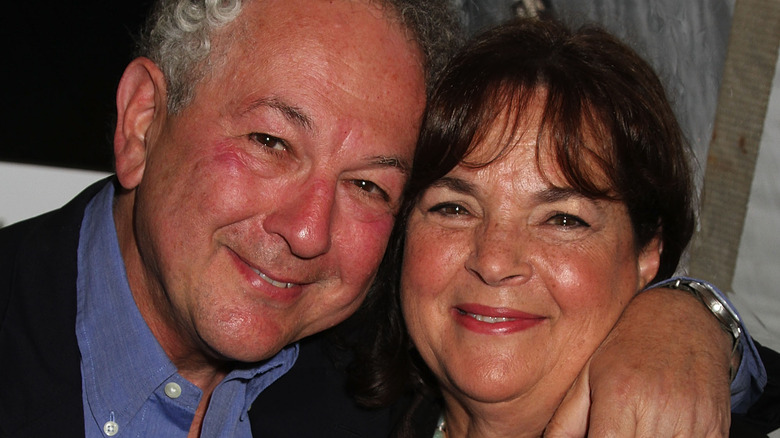 Sonia Moskowitz/Getty Images
Cookbook author and Food Network personality Ina Garten has been with her husband Jeffrey for more than 50 years now. She even released a cookbook in 2016 entitled "Cooking For Jeffrey," in which she shared many of his favorite dishes and offered fans a glimpse into their life together by revealing several sweet stories (via Barefoot Contessa).
It turns out, the secret to their decades-long happy union is incredibly simple — it's a matter of mutual admiration (via People). The two have undertaken very different career paths. Jeffrey has had an illustrious career in economics and politics and, over the course of his career, he has worked for three different presidential administrations, spent over a decade on Wall Street, and ultimately moved to academia where he became a professor and dean (now Dean Emeritus) at the Yale School of Management (via Delish). Ina, on the other hand, got her start as a nuclear-budget analyst before pursuing her passion for food as the owner of a specialty store in Westhampton, New York named The Barefoot Contessa (via The Muse). She brought the name along with her as she pursued other opportunities in the culinary world.
Jeffrey Garten raved to People about his wife's skills and talents in all spheres, revealing that, although the duo comes from a generation that appeared to have two clear paths for women to either stay at home or pursue their careers, he never felt Ina would not be able to seamlessly balance both.
Even distance isn't an issue for Ina and Jeffrey Garten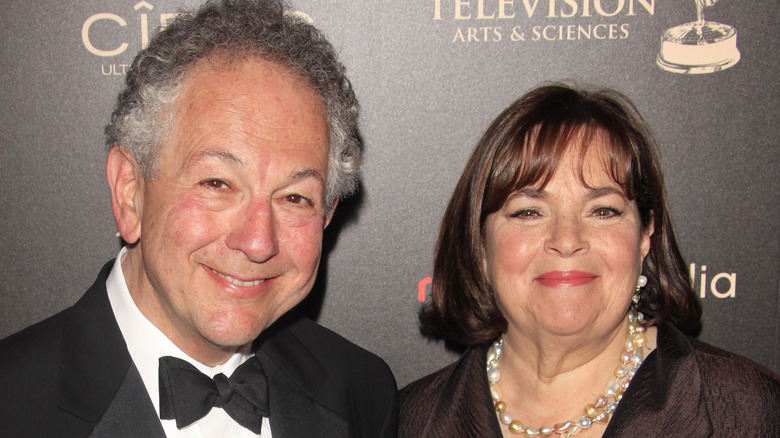 Shutterstock
Fans of Ina Garten's various television programs on Food Network may remember moments toward the end of episodes when Jeffrey Garten returned to their Hamptons paradise after a week in the city — and it appears that distance is a recurring theme in their lasting union.
The duo first started dating when Jeffrey was a student at Dartmouth College and Ina attended school in Syracuse, where she would take long bus trips to see Jeffrey on weekends (via Food Network). Then, they spent time apart while Jeffrey was in the army, deployed in Thailand, where Jeffrey ensured his connection to his new wife remained strong by writing to her every single day (via People). The two were separated yet again when Jeffrey's work in finance relocated him to Tokyo while Ina was based in New York City. However, they made it work, with Ina helping to decorate Jeffrey's space in Japan to make it feel like home and Jeffrey penning letters and notes to his wife on a constant basis.
Even later in their marriage, Jeffrey has spent large portions of his time in New Haven, Connecticut, due to his roles at Yale University, while Ina continued to nurture her culinary empire from her enviable home base in the Hamptons (via People). The duo simply makes it a point to stay in touch, which, thanks to modern technology, can happen through text messages rather than faxed notes now.