This Giada De Laurentiis Salad Recipe Is Perfect For Strawberry Lovers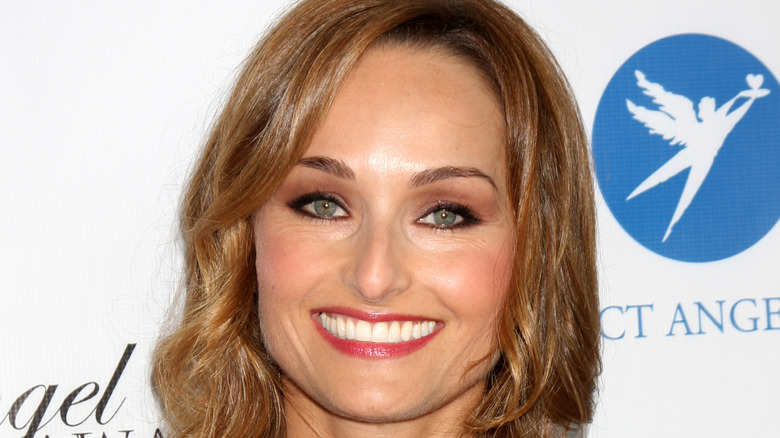 Shutterstock
It's strawberry season! While they're tasty dried or frozen, nothing beats a fresh strawberry, picked at the height of ripeness. Almost certainly, strawberries will dominate local farmers markets as they open for the spring and summer season. Fresh strawberries taste fab in berry smoothies, sliced thin over shortcake, or diced and sprinkled over fresh oatmeal. And while they're delicious in desserts and other sweet dishes, there's something really special about mixing the sugary taste of strawberries with the umami flavors of a fresh salad.
Star chef Giada De Laurentiis recently shared a new recipe for strawberry salad that packs in the flavor and keeps it cute for the 'gram. The Food Network star's lifestyle brand Giadzy posted a drool-worthy picture of the dish on Instagram with the caption, "When strawberries are in season, we want to put them in everything... including salad!" and we couldn't agree more. Here's what her summer-time staple entails.
Spring and summer are for strawberry lovers and strawberry salads
De Laurentiis' strawberry salad contains fresh strawberries, spicy baby arugula, crunchy toasted almonds, and tangy shaved Gorgonzola dolce cheese. De Laurentiis finishes the salad with a strawberry puree, creamy-tart balsamic vinegar, Dijon mustard, and olive oil dressing.
A spring salad like this, while great on its own, serves as a beautiful backdrop for grilled seafood or chicken. Vegetarians could even serve it with a portobello mushroom that's been brushed with Worcestershire sauce and grilled.
If you have any leftover strawberries, Country Living suggests using them for rhubarb bars, cinnamon rolls, and crepes. The site also states that they're a perfect addition to the fan-favorite Cobb salad, too. Oh, and don't forget your drink options — why not make a strawberry margarita? Opt for a spicy salt to rim the glass, like Show Me the Yummy does. This balances out the sweetness but adds an extra flavor profile to a familiar drink.