How Ina Garten And Jeffrey Keep Their Marriage Strong, Even When Apart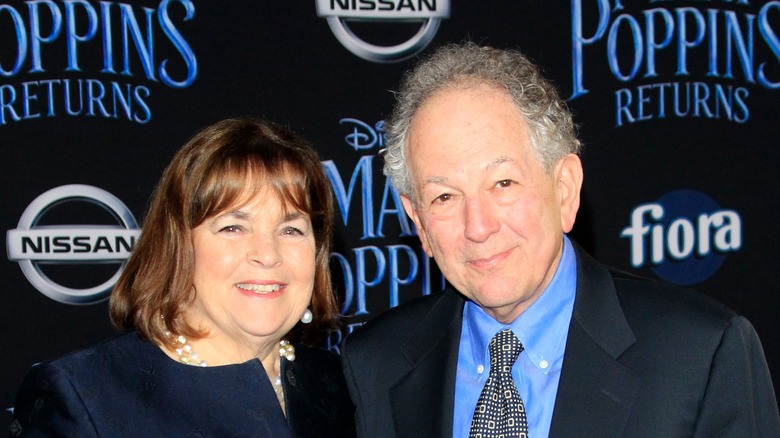 Shutterstock
Celebrity chef Ina Garten is inspiring in more ways than one. She's a highly accomplished chef, a celebrated television personality, and a woman who manages to hold her own in a cutthroat industry. Garten has chosen to be transparent about many details from her life including her relationship with her husband, Jeffrey. As per Today, the couple has been with each other for over 50 years! In fact, they share such a close bond that Garten even wrote a book in her husband's honor called "Cooking for Jeffrey".
During the pandemic, they discovered new things about each other as they spent a lot of time together during quarantine. Garten said that the COVID-19 pandemic allowed them to be close to each other and they even ended up cooking plenty of delicious food as a couple. This was a significant change from their pre-pandemic life. As reported by Cheatsheet, Garten typically spends a lot of time in the Hamptons, New York, while her husband is often in Connecticut because of his work as dean emeritus at the Yale School of Management.
It makes sense that Garten and Jeffrey have had to find ways to be comfortable with the long distances imposed by their respective work commitments. This couple has never been one to shy away from high-flying careers, after all. These hurdles haven't stopped them from strengthening their bond, though.
How Ina Garten and Jeffrey stay connected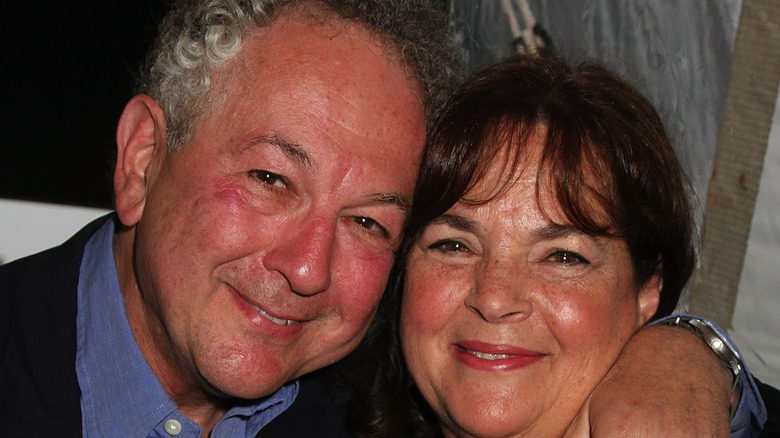 Sonia Moskowitz/Getty Images
As Cheatsheet reports, Ina Garten and her husband prioritize their relationship and find ways to keep in touch every day, no matter where they are. Communication plays a key role in this venture. As Garten told Today, "One thing we always do is we always connect with each other during the day." She also said that her husband is always around for her, explaining that their communication and relationship are central. "Instead of making me feel kind of lost at sea, it's this big anchor in the middle of my life and it gives me enormous freedom, which is wonderful," Garten said.
It helps that the couple spent a year apart early on in their relationship when Jeffrey worked in the military. Even then, he wrote letters to Garten each day and made regular communication a priority and a constant in their relationship. They also spent time away from each other in the 1980s when Jeffrey worked in Tokyo. During that time, they continued to keep in touch, with Jeffrey even using a fax machine to send lovely letters to her every day (via Cheatsheet).