Aldi Shoppers Are Loving This Seasonal Funnel Cake Kit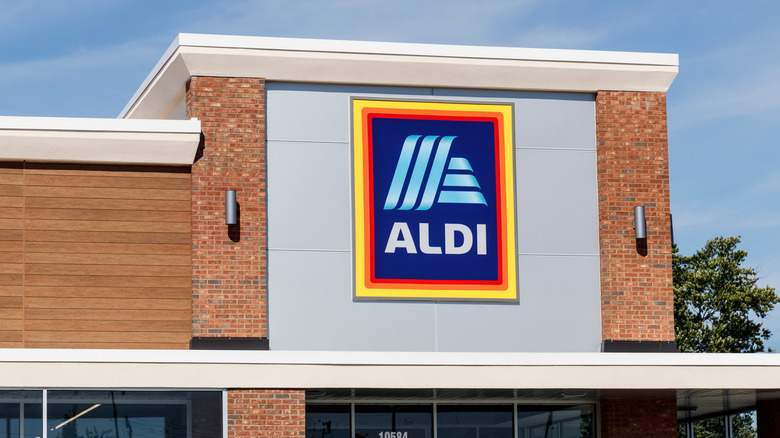 Shutterstock
It's carnival season once again, and whether or not your favorite local annual carnival has plans to be fully up and running this spring (fingers crossed!), you may rest assured that you will not have to do without that beloved carnival staple, funnel cake. On May 11, Instagrammer @AldiFavoriteFinds alerted their 210,000 followers to the news that fan-favorite Baker's Corner Funnel Cake kit is back on Aldi shelves, along with a number of other seasonal items.
Funnel cake is a crispy fried-dough confection whose name "was derived from the method of squeezing batter through a funnel in a circular pattern into hot oil to achieve a dizzying pattern of crispy-fried dough" (via Gold Medal, a carnival concession equipment supplier). Like Aldi itself, funnel cake is German in origin. However, Aldi typically waits until after its annual springtime German Week to start stocking it (via Aldi Reviewer). And that can have Aldi shoppers chomping at the bit to get their hands on it. Indeed, from the reactions to Aldi Favorite Finds' post, it looks like the funnel cake kit has arrived not a moment too soon. 
Some of the reasons Aldi shoppers love this funnel cake kit might surprise you
When Aldi super-fan Instagrammer @AldiFavoriteFinds posted the news that the Baker's Corner Funnel Cake kit is back on Aldi shelves, Aldi shoppers not only took notice but shared their excitement in the post's comments. And while of some of the reasons they cited are pretty much along the lines of what you might expect — such as the notion that "funnel cake is the best" — others may be a bit more surprising. 
For example, one user commented that "the funnel cake pitcher makes the best bath toy for the little ones," while another said they were repurposing the pitcher to help water their plants. And then there was this comment from another fan; they pointed out how wonderful it is to be able to make funnel cake at home, rather than having to go to a carnival to get it, "since there are not many around due to Covid." Let's hope this is the last time that this will even be an issue in our lifetime.