Why Martha Stewart And Emeril Lagasse Were Sued For Their Line Of Kitchen Knives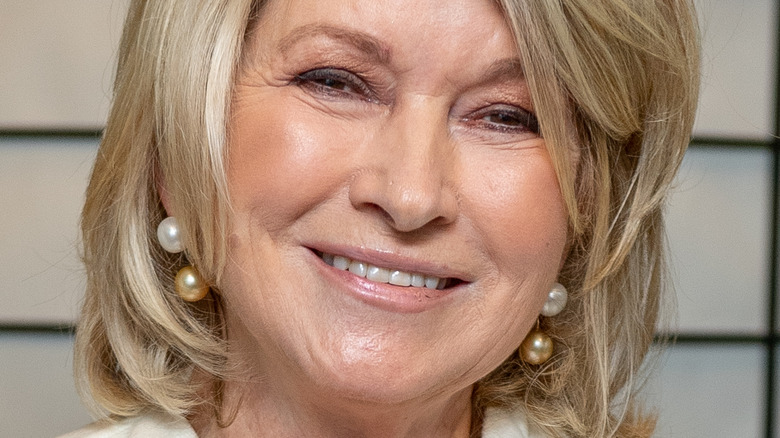 Roy Rochlin/Getty Images
In September 2012, the German trade association Chamber of Industry and Commerce Wuppertal-Solingen-Rumscheid sued Martha Stewart and Emeril Lagasse for claiming that the Emeril Knives and Kitchen Knife Set they were peddling had been made in China and not, as advertised, in Solingen, a city in western Germany that is represented by the aforementioned group. The Hollywood Reporter described the specific claims were for trademark infringement and for selling "various knife products bearing counterfeits of the Chamber's federally registered mark."
The importance is that in the knife world, the name Solingen promises quality. The Californian fencing supplier Benjamin Arms notes in a piece about the city that Solingen was given the title "City of Blades" due to the number of swordsmiths and knife makers that congregated there. Even today, the city boasts high quality knife makers, such as Boker, which, according to Knife Blog, has been operating there since the 1600s. So when reviews, as quoted by The Hollywood Reporter, of "Solingen" knives "rusting and breaking in half" began to appear, it was both a professional affront and highly damaging to the city's brand. Here's what happened next.
One loss and one victory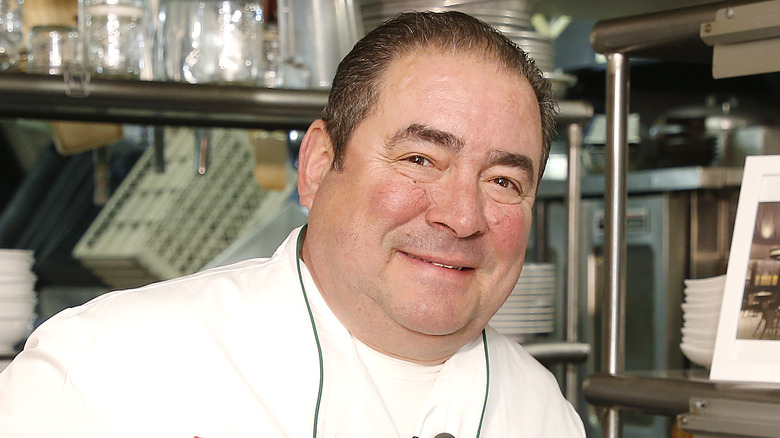 John Lamparski/Getty Images
As the knives literally had "China" stamped upon the opposite side, Martha Stewart and Emeril Lagasse had no legs to stand on when it came to the lawsuit. So, it should not surprise anyone that, in February 2014, a Tampa federal judge prohibited Stewart, Lagasse, and the Home Shopping Network from ever using the Solingen name again. They also, according to Yahoo, compelled the defendants to pay the German trade association.
With the complaints from the producers hurt by the forgery, however, Stewart and Lagasse also had to contend with the complaints from the customers who bought their fraudulent products. Truth in Advertising summarizes the second lawsuit as Lagasse misled customers with false advertising and represented the quality of the knives as higher than what it was. After some legal wrangling that focused the lawsuit on the Home Shopping Network alone, an undisclosed settlement was signed and the case was dismissed with prejudice.
In the public memory, the knife incident exploded into nothing promptly enough. If you are interested in purchasing knives actually made in Solingen, German Solingen, an international wholesaler of Solingen knives, scissors, and more, is a good place to start.