The Kitchen Knives Ina Garten Swears By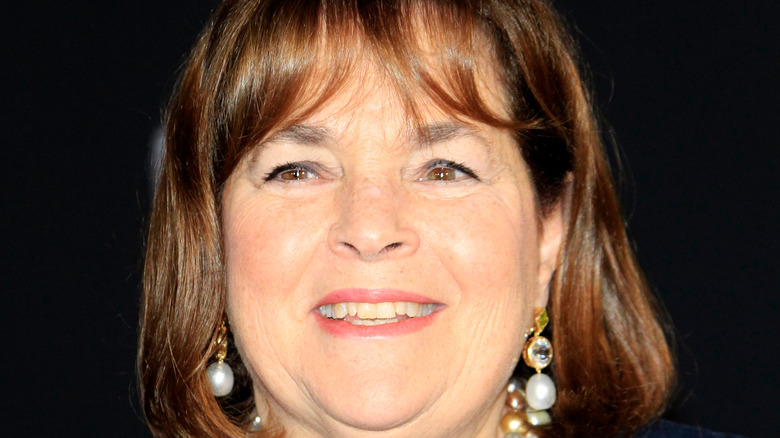 Shutterstock
While the world could always use another nuclear energy budget writer, we consider ourselves lucky that Ina Garten decided the job wasn't for her and picked up a whisk instead. The celebrity chef, one of the Food Network's early stars, was working in the White House Office of Management when she downed tools and traded conventions for convection bake ovens (via Barefoot Contessa). In fact, it was a simple notice in the paper, advertising the sale of a specialty food store in the Hamptons, that piqued Garten's interest in the culinary world. Before she knew it, Garten was writing budgets for a very different operation altogether.
Because Garten started from scratch in the food business, so to speak, her kitchen practice often involves a lot of testing, and then committing to a favorite product or method. So when Ina Garten says she loves Wüsthof, you can rest assured that the former nuclear energy writer knows her knives. "I use Wüsthof Classic knives and highly recommend them," Garten says on her website. "They are available online and at many major kitchen stores, such as Williams Sonoma and Sur La Table."
Wüsthof has a special place in many chef's hearts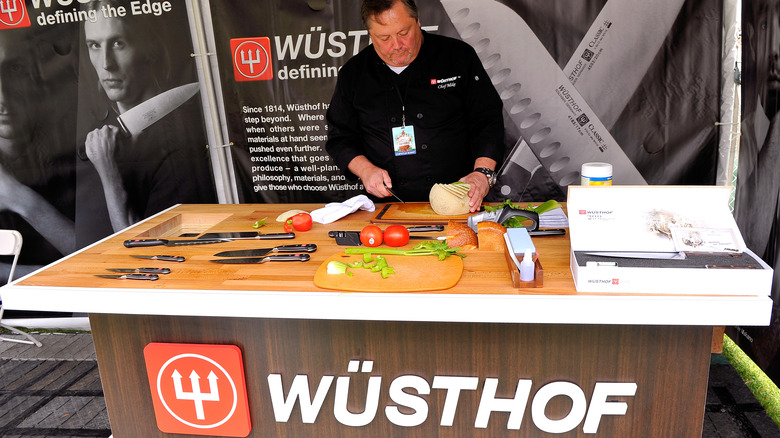 Steve Jennings/Getty Images
Wüsthof has been around since 1814 — when it began as a steel and iron works factory in Germany that mostly manufactured scissors — and is still one of the most well-recognized names in kitchen knives today (via Wüsthof). Garten is hardly the only fan; according to Kitchn, Pioneer Woman Ree Drummond's favorite knife is also a Wüsthof. "It makes my heart go pitter-pat," Drummond says of her Nakiri knife, a hollow-edged slice-and-dicer from the same brand.
Garten's personal favorite is an eight-inch chef's knife from Wüsthof's "Classic" line, which is made from high-carbon steel and costs $187, according to Kitchn. "They're pretty expensive," Garten admits, "but they last a lifetime. That's why I say, ask for one as a gift or buy one at a time." This is the woman who traded a lifetime of nuclear drama and bureaucracy for a place in the Hamptons and wildly successful food empire, so...maybe you better take her advice.